OK, so why is there a dog story page on a blog about travel?
Dogs have been a part of my life, for most of my life.
When Jim and I got married I had a beagle named Charlie that my son John had rescued, and the beagle was not only a house dog, he also slept with me. That was Jim's first experience of living with a dog in the house.
When Charlie was getting older we adopted our first retired racing greyhound, we named him Casey. Charlie loved his new buddy  (after he got through pouting). That was in 1994.
Our adopted greyhounds were Casey, Molly, Maggie, Charlie (the greyhound), Renie, Lucy and Teddy. We also had many fosters over the years.
Working with greyhounds, and learning so much about this special breed is something I am so grateful that I had the opportunity to do.
We lost our last greyhound, Teddy on October 15,  2012.
My very first website was an old Easy Board website that I put up about 20 years ago, and I used it for dog stories with a few people stories that I collected. The website is long gone but I still had the stories. It occurred to me that I could bring them over here, so here they are.
I will warn the dog lovers, for some of these keep Kleenex close by.                If you aren't a dog lover please  just quit reading now.
From Your Greyhound At The Bridge
THE SHY ONE, My MOLLY    adopted 1995  @ age 3                                               For My Molly who taught me everything about the shy ones
I RESCUED A HUMAN TODAY by Janine Allen
Do not stand at my grave and weep
from The Little Prince by Antoine De Saint
It came to me that every time I lose a dog they take a piece of my heart with them
THE SPIRIT OF A GREYHOUND     adopted 2001 @ age 3                                    For Teddy, also a very spooky, shy greyhound who missed the puppy class on "greyhounds aren't protection dogs".
The Last Will and Testament of An Extremely Distinguished Dog
He is my other eyes that can see above the clouds
Thoughts Of A Greyhound       adopted 1995 @ age 4                                               For Maggie who was personality plus, and wore her battle scars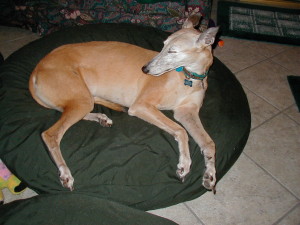 WHEN TOMORROW STARTS WITHOUT ME 2
THE RAINBOW BRIDGE WELCOMING COMMITEE
I stood by your bed last night
A Place For Us- Message From Rainbow Bridge
I Wonder         adopted 2000 at age 3                                                                                   For Renie, who was really a trip, and a little crazy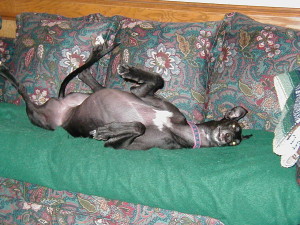 Why Dogs Don't Live As Long As People
I'm Still Here       adopted 1994 @ age 4                                                                          For Casey, the perfect boy and therapy dog to many who waited for        the greyhounds to come visit. I remember one gentleman in particular who had shown no awareness of anything, according to staff, until Casey put his head in his lap. Somewhere way back he remembered a dog.   Casey gone way too soon at age 8.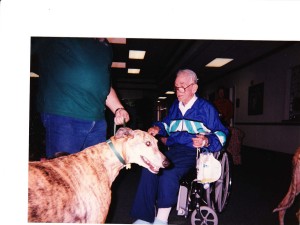 WHEN TOMORROW STARTS WITHOUT ME  adopted 2000 @age3      For Lucy, who lost her 1st home after only 1 week and came home               with me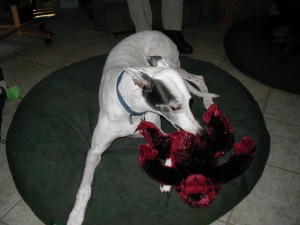 Lending Us a Greyhound      adopted 1996 @ age 4                                                 For Charlie, perfect lap dog, therapy dog and gone way too soon at 6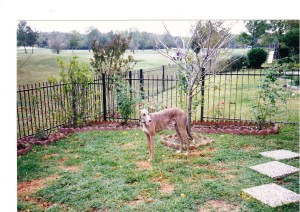 If it should be that I grow frail and weak
LETTER FROM YOUR PET IN HEAVEN
A DAY IN THE LIFE OF A YOUNG DOG
30 REASONS WHY IT'S GREAT TO BE A DOG
They're Only Ours For A Little While
Things I Must Remember As A Dog Around The Holidays
Pertaining to people