FYI –  It may sometimes be necessary to double click on the page titles for the pages to open.
Double click pictures to enlarge! 
April 17, 2017….. When Jim and I began traveling together we had absolutely no idea how far we would go.
The idea of making trips to Australia and New Zealand, Africa, South America/Antarctica,  most all of Europe, including St. Petersburg Russia and a week in Istanbul, would have been crazy.  
Now looking at a map of the world there are places we have been that we never even knew existed and they are beautiful and wonderful, and we have had the pleasure of meeting some very interesting and kind people. We have also learned a lot along the way.
Due to a medical issue we will not be leaving the US in 2018, but we will really be making up for it in 2020 with one of our longest trips, and one that takes us almost around the world again. 
We are thankful for the lives we have. Very thankful for family who probably think we are nuts.
**************************************************************************
We are Jeannie & Jim, and we would enjoy sharing a little information and a lot of pictures of the places we visit with you.
Our first travel blog has grown so much, I have created this one which began September 2015.
Double click on pictures to enlarge on every page.
I post the good pictures as well as the foggy, misty, stormy etc. We may never be there again.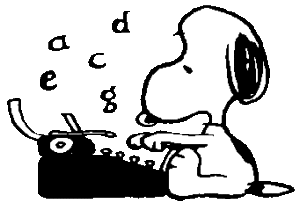 To check out the first blog go to Jeannietx2.com
"The traveler sees what he sees. The tourist sees what he came to see." GK Chesterton
"The pessimist complains about the wind; the optimist expects it to change; the realist adjusts the sails."
William Arthur Ward
"And the day came when the wish to remain tight in a bud was more painful than the risk it took to blossom."            Anais Nin
"When a negative thought/emotion  comes a' knocking,  just like with a burglar, don't ignore it, but for heavens sake, don't invite it in and entertain it!"                   Juliette Millien
Here is one from my late MIL Lenora's  frig, she was the most interesting woman I've ever known.  She inspired me so much.                                                                               "Old age isn't for sissies"
"The more sand that has escaped from the hourglass of our life, the clearer we should see through it."             Jean Paul
"The world is a book and those who do not travel read only one page." – St. Augustine
"Until one has loved an animal a part of one's soul remains unawakened."                               Anatole France
"Not all those who wander are lost."           JRR Tolkien
"It's not the years in your life that count. It's the life in your years."                                             Abraham Lincoln
"Life is a journey, not a destination"                                                                                        Ralph Waldo Emerson
"Twenty years from now you will be more disappointed by the things that you didn't do than by the ones you did do. So throw off the bowlines. Sail away from the safe harbor." ~Mark Twain
Heaven goes by favor. If it went by merit, you would stay out and your dog would go in.
–Mark Twain
"Worry is like a rocking chair."                                                                                                    "It will give you something to do, but you won't get anywhere."                                 (Taken from the front of my dear SIL Janis' frig)   
"Little by little we travel far"           JRR Tolkien
"Life is not a journey to the grave with the intention of arriving safely in a pretty and well preserved body, but rather to skid in broadside, thoroughly used up, totally worn out, and loudly proclaiming — WOW– What a Ride!"             Mark Frost
"Adventure isn't hanging on a rope off the side of a mountain. Adventure is an attitude that we must apply to the day to day obstacles of life."                                                           John Amat
"It came to me that every time I lose a dog they take a piece of my heart with them.
And every new dog who comes into my life gifts me with a piece of their heart.
 If I live long enough, all the components of my heart will be dog, and I will become as generous and loving as they are."
(Author unknown)
"Dogs are not our whole life, but they make our lives whole."                                         Roger Caras
"My goal in life is to be the person my dog thinks I am."                                             author unknown
"No philosophers so thoroughly comprehend us as dogs and horses."                            Herman Melville, Redburn. His First Voyage, 1849
"If a dog will not come to you after having looked you in the face, you should go home and examine your conscience."                                                                   Woodrow Wilson
"A dog is the only thing on earth that loves you more than you love yourself."       Josh Billings
For months he had been her devoted admirer. Now, at long last, he had collected up sufficient courage to ask her the most momentous of all questions.
"There are quite a lot of advantages in being a bachelor," he began, "but there comes a time when we long for the companionship of another being—a being who will regard one as perfect, as an idol; whom one can treat as one's absolute property; who will be kind and faithful when times are hard;  who will share one's joys and sorrows."
To his delight he saw a sympathetic gleam in her eyes. Then she nodded in agreement.
"So you're thinking of buying a dog?" she said. "I think it's a fine idea. Do let me help you choose one!"     author unknown
"He is your friend, your partner, your defender, your dog. You are his life, his love, his leader. He will be yours, faithful and true, to the last beat of his heart. You owe it to him to be worthy of such devotion."                                                            author unknown
"I've been in the hotel business over thirty years. Never yet have I called the police to eject a disorderly dog during the small hours of the night. Never yet has a dog set the bedclothes afire from smoking a cigarette. I've never found a hotel towel or blanket in a dog's suitcase, nor whiskey rings on the bureau top from a dog's bottle. Sure the dog's welcome."                     "P.S. If he'll vouch for you, come along too."                                                     Unknown hotel manager's reply to a vacationer writing to ask if dogs were permitted
and from me……..
I believe that every day when we wake up and get out of bed, we have the power to decide if today will be a good day…. or not.
As long as we wake up on the right side of the grass, and reasonably healthy, we are blessed.
Don't waste these moments, we don't get them back again. Life is but a journey with the ending just as important as the beginning.
When a Greyhound looks into our eyes, it seems they see our very soul.
Stuff is just…. well it's just stuff.  Remember, when you bring in some stuff, you must share an equal amount of your other stuff with those who need it.  Don't keep stuff just because it's there, care enough to share.