October 7, 2016
Hello from Midtown Manhattan NYC.
We are spending 5 days in Manhattan prior to boarding Queen Mary 2.
We arrived in NYC last night and today just took it easy.
We had lunch at a  bar just down the street, then went to Walgreens for vitamins neither of us had remembered to bring. 
I really like the neighborhood this hotel is in, numerous places to eat, a grocery on the corner, Walgreens around the corner and down a block, coffee shop, smoothie shop etc.  We are between Central Park, and Times Square.
October 8, 2016
I had booked a tour with Scott, owner of  "Family In New York" for the Bronx and Queens, two boroughs we had never visited,  and the area North of Central Park.  Very good tour, especially enjoyed the Bronx.  We had taken a tour of Brooklyn last year.
Jim and I first came to NYC in 1987 and I fell in love with this city. We have made numerous trips back over the years. We have walked most everywhere from Central Park South in Manhattan.           
A few pictures.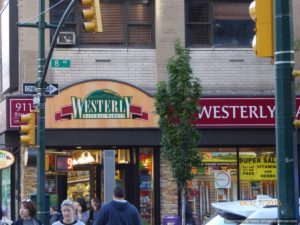 Grocery – Whole Foods style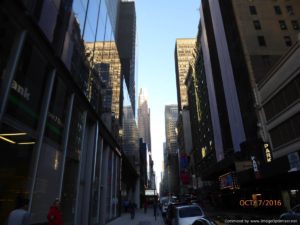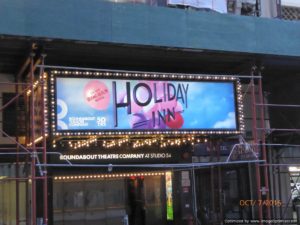 "Holiday Inn" was a movie from  the 1940's and a play on Broadway now. I remember going to this movie, I loved musicals.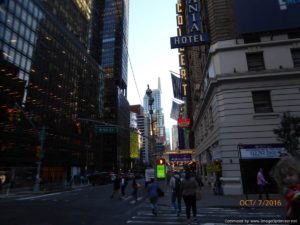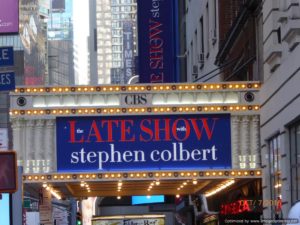 We had lunch today at a family owned pizza place in the Bronx. It may just be the best pizza ever!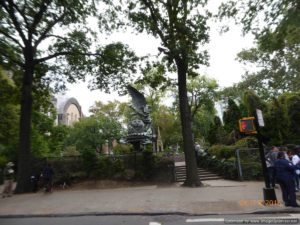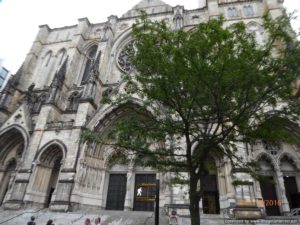 Part of Columbia University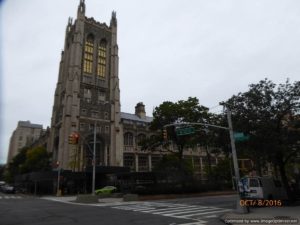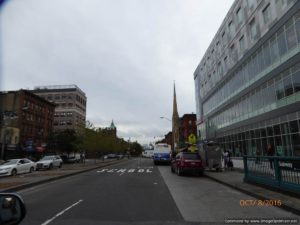 "Walk ups"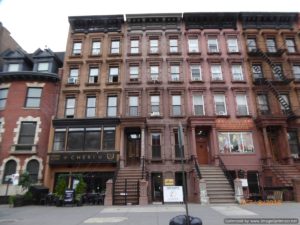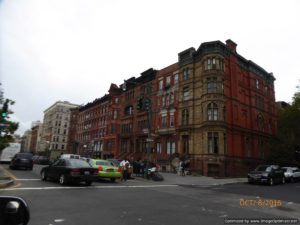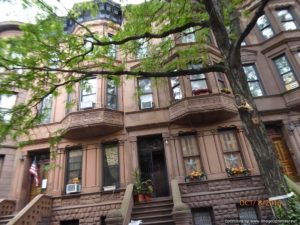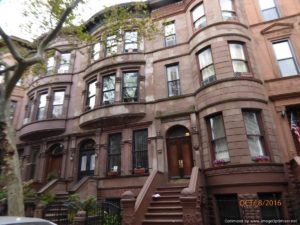 Typical Bronx Brownstone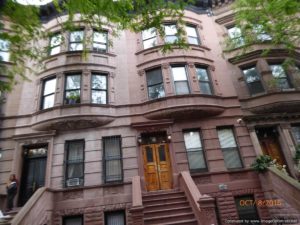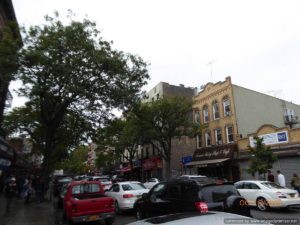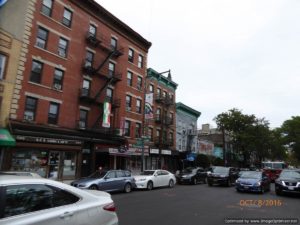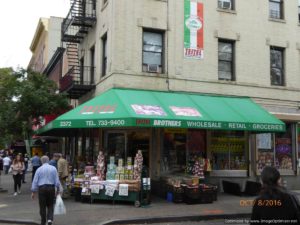 Grocery store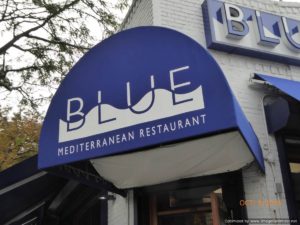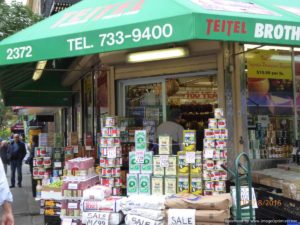 100  year old grocery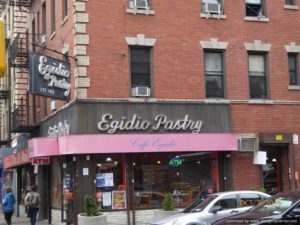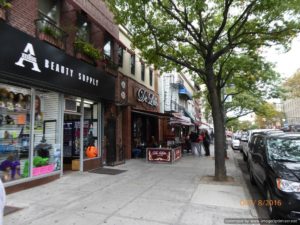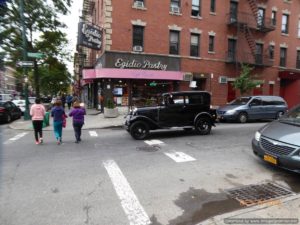 Model A in pristine condition. It is right hand drive, was brought over from England.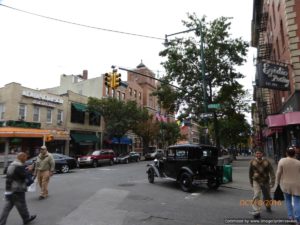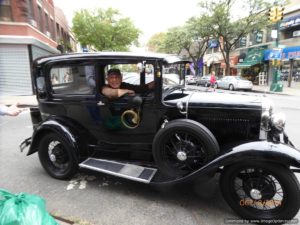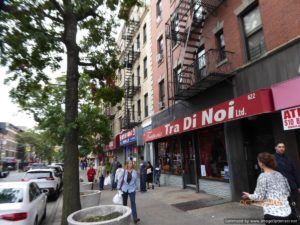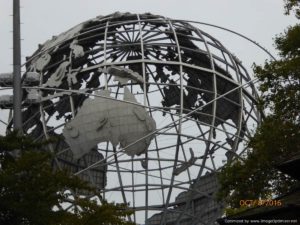 Tomorrow we are taking a night time tour so hopefully the sky will be clear and I can get some good night photos.
October 9, 2016
Our tour with Scott continued this evening when he picked us up at out hotel about 7:00PM. This evenings tour was all about seeing Manhattan from different viewpoints than being in Manhattan gives you. I am probably going to post all of my night pictures. Some are better than others.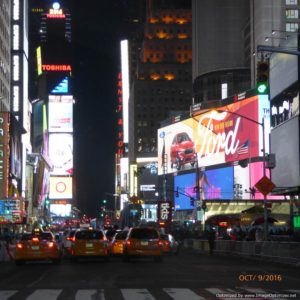 And of course, Times Square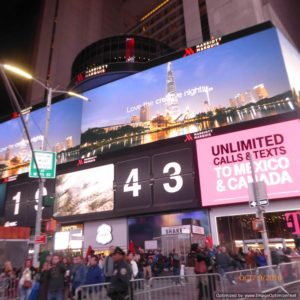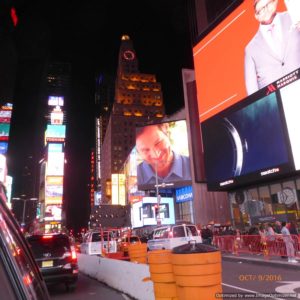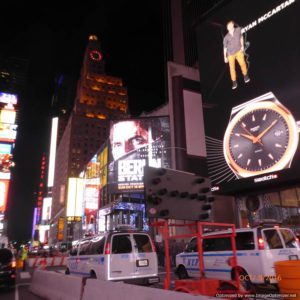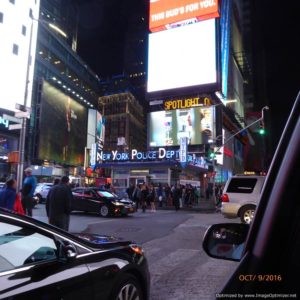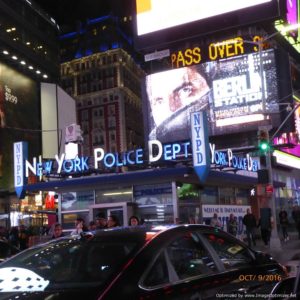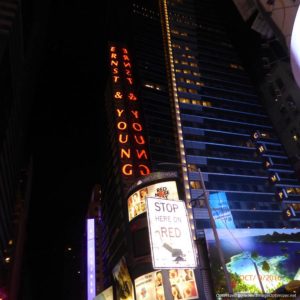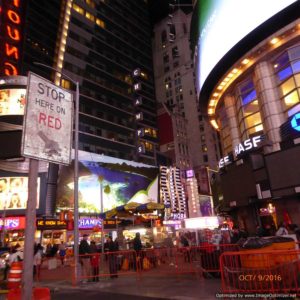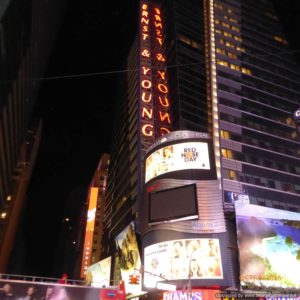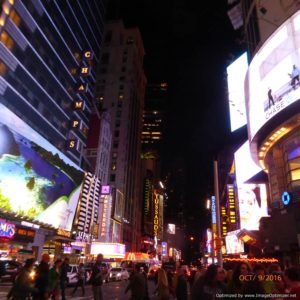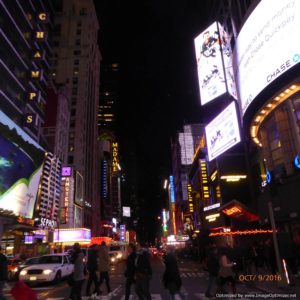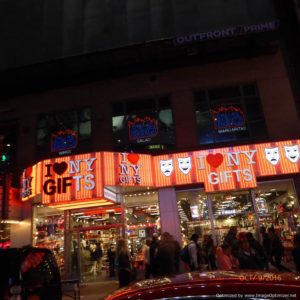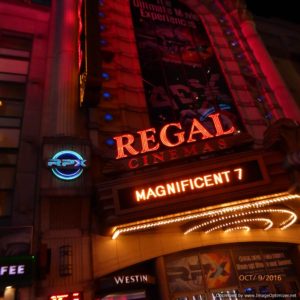 These photos of Manhattan were taken in the general area of Hoboken New Jersey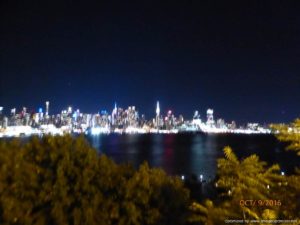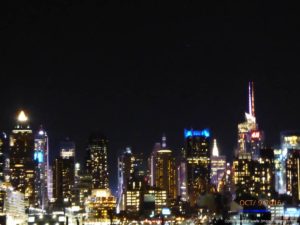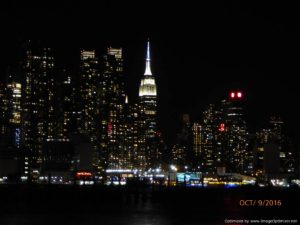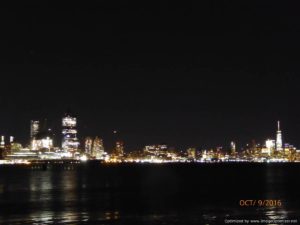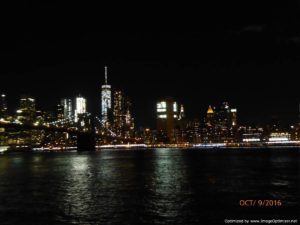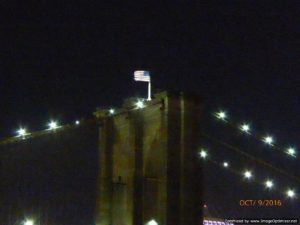 The following Manhattan pictures were taken from Brooklyn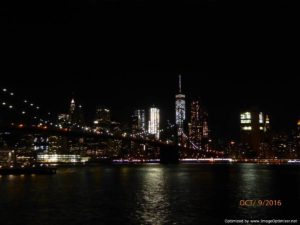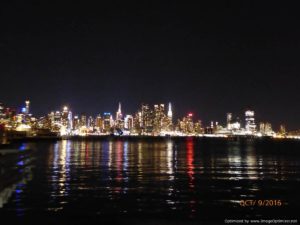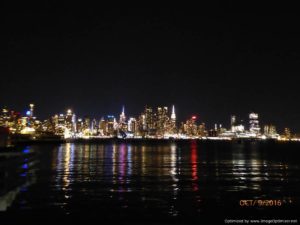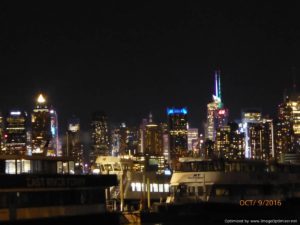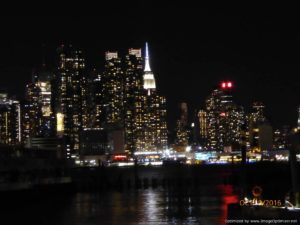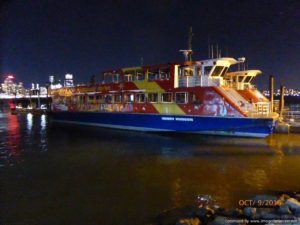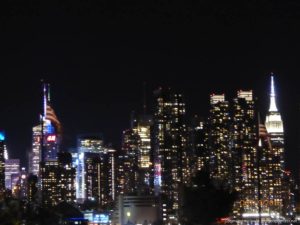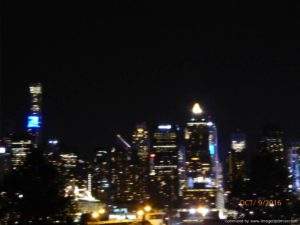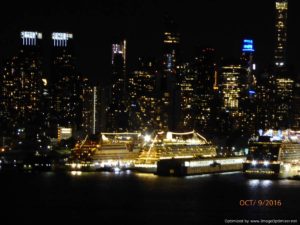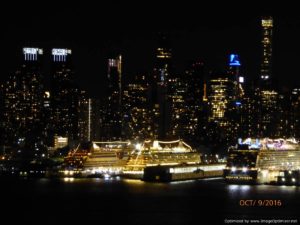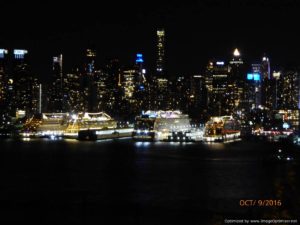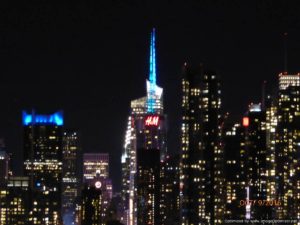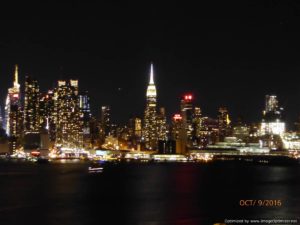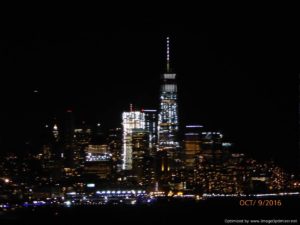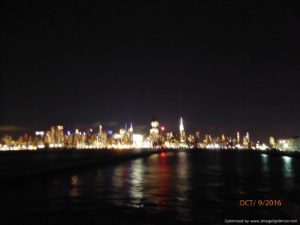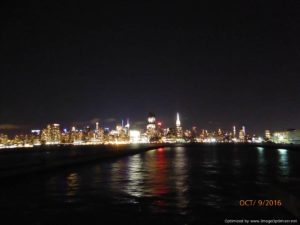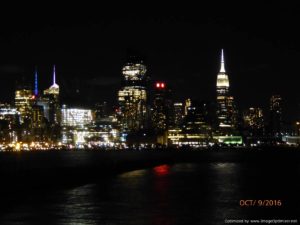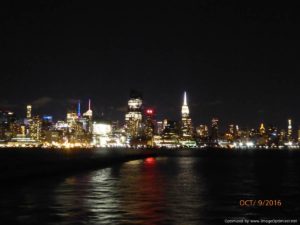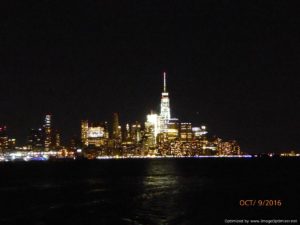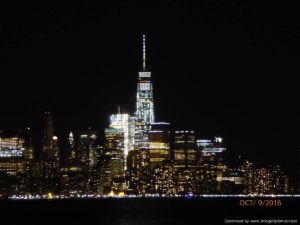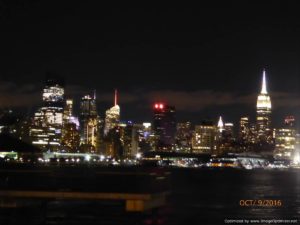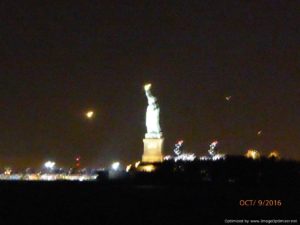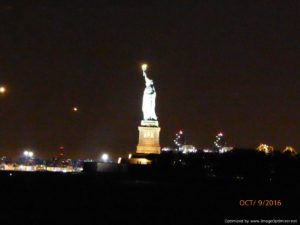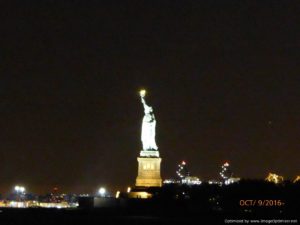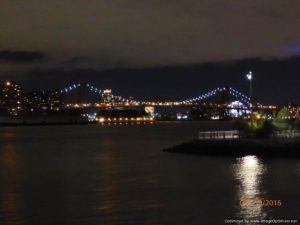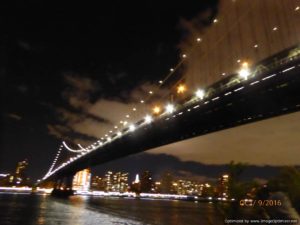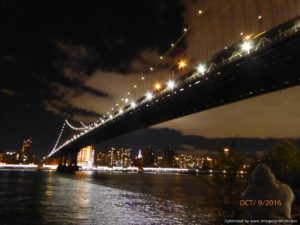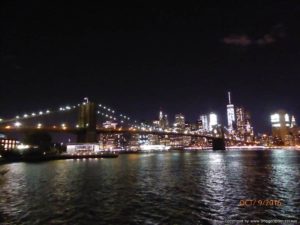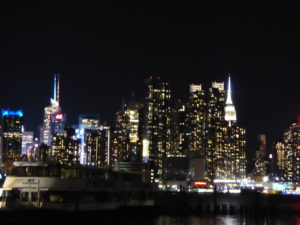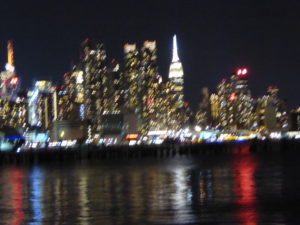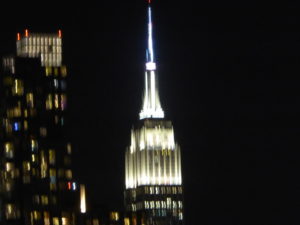 Empire State Building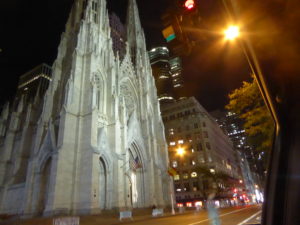 St Patrick's  Cathedral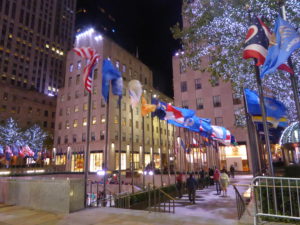 Rockefeller Center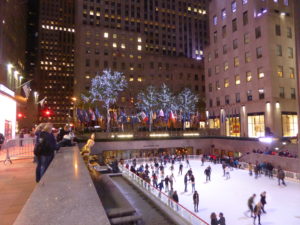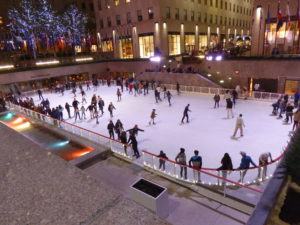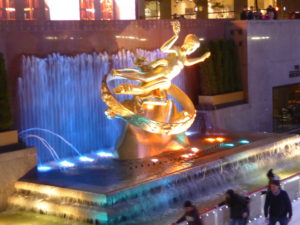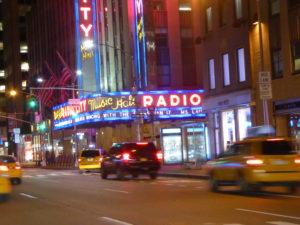 Radio City Music Hall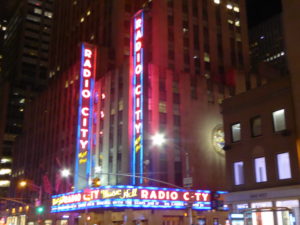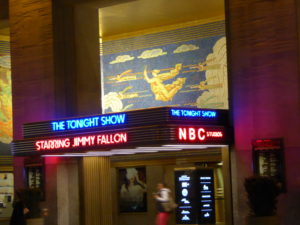 October 10, 2016
Today we walked from our hotel to Times Square and back, probably a mile & a half. The city is very busy this weekend due to the 3 day holiday.  Of course the city is always busy.
I took some pictures at Times Square of course. I love this city, just can't help it.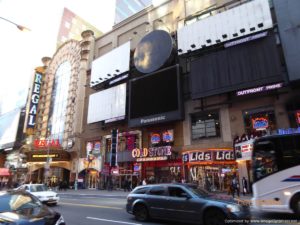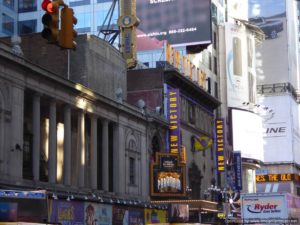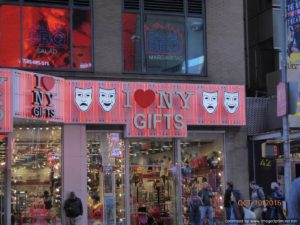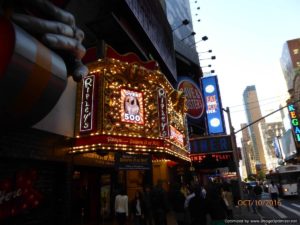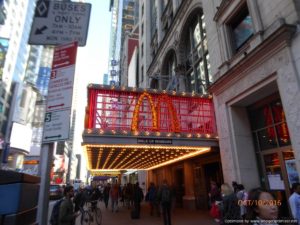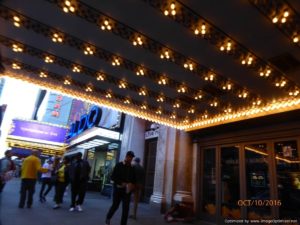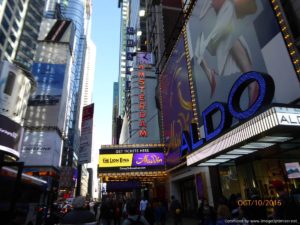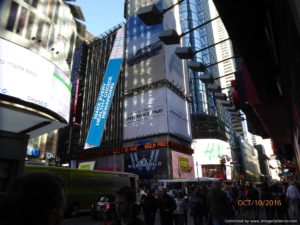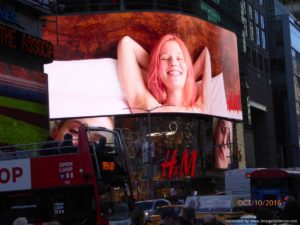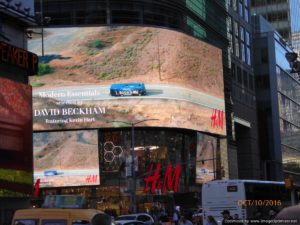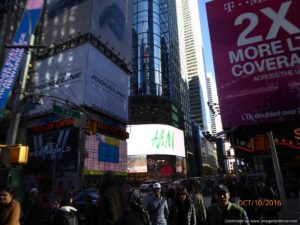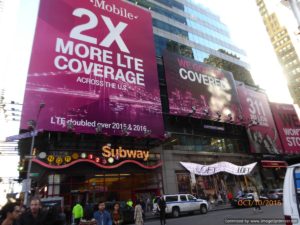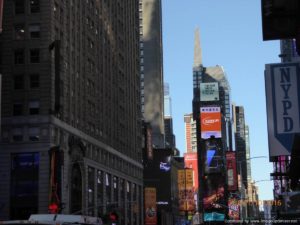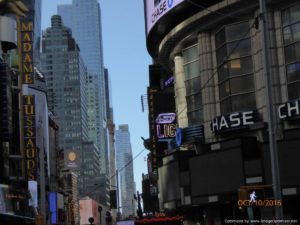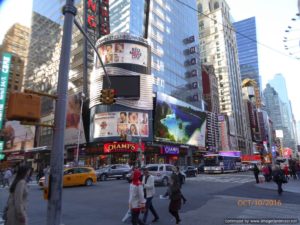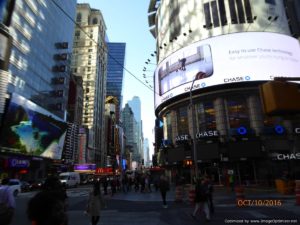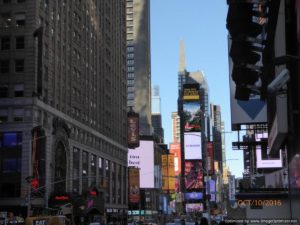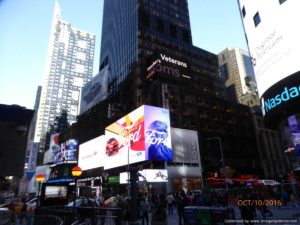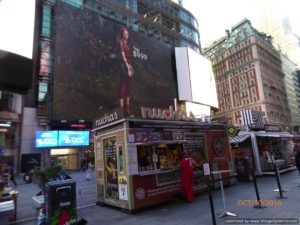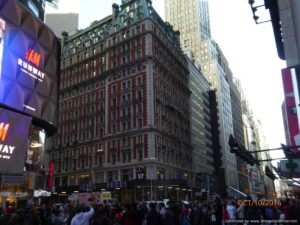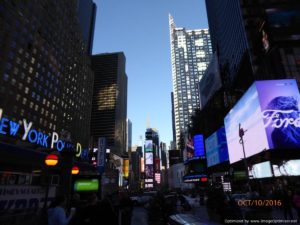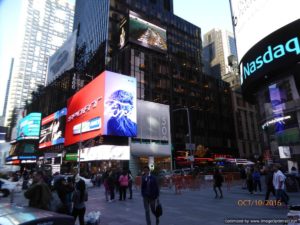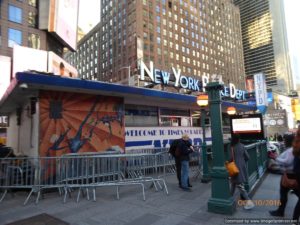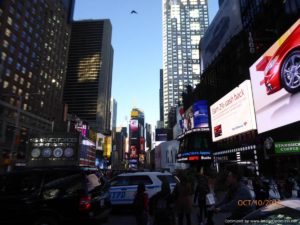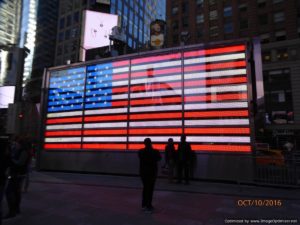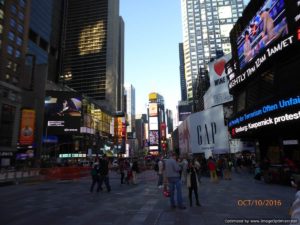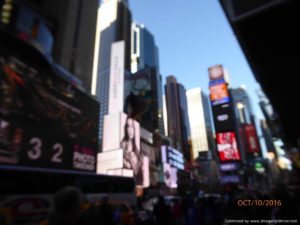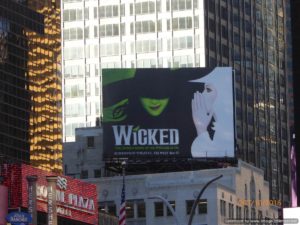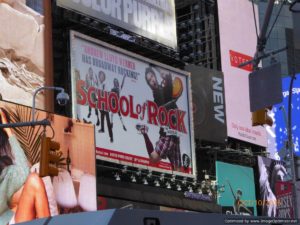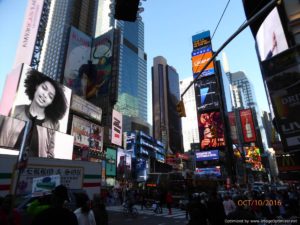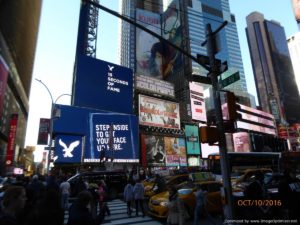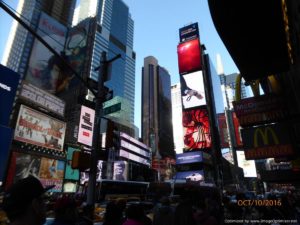 Back in our neighborhood and time to eat.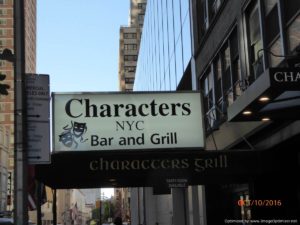 We beat the crowd today.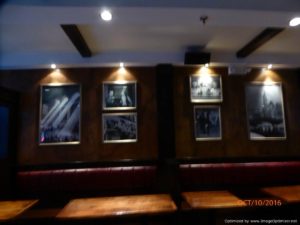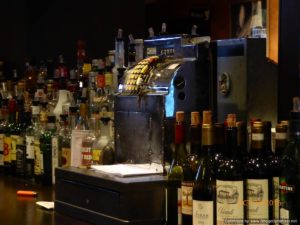 Neat old cash register, there is another one on the other side.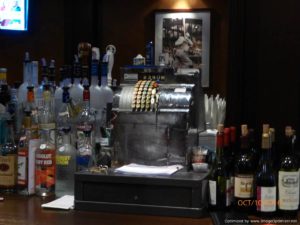 Tomorrow we board Queen Mary 2 for the trip across the Atlantic.
October 11, 2016
Getting from the hotel in Midtown to the ship in Brooklyn went pretty smoothly.  We went up to our cabin to check it out and found our balconies view was of Manhattan and the Statue Of Liberty.   So, of course more pictures.
Sailaway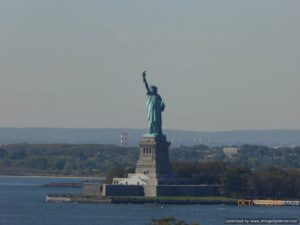 Lady Liberty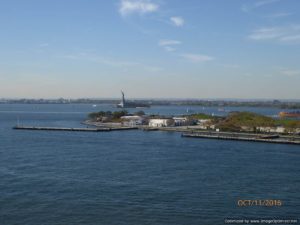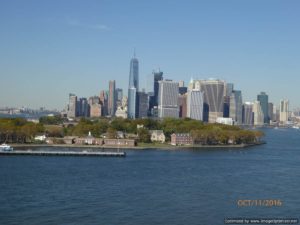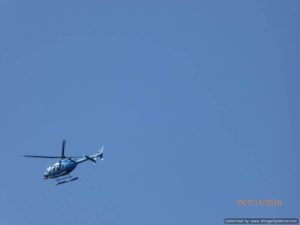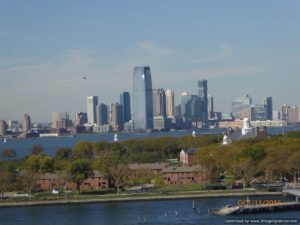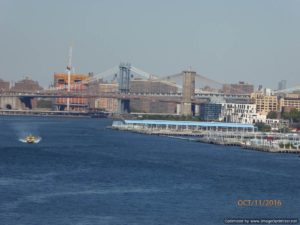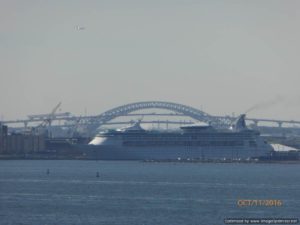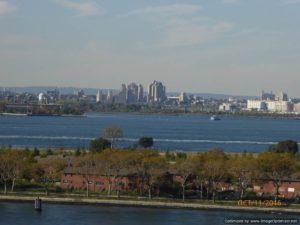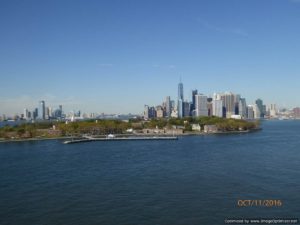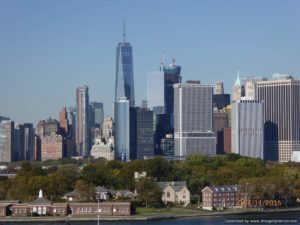 WTC Plaza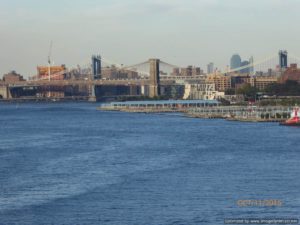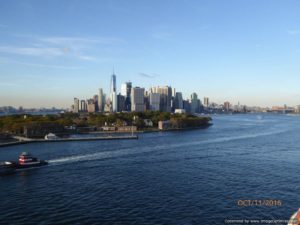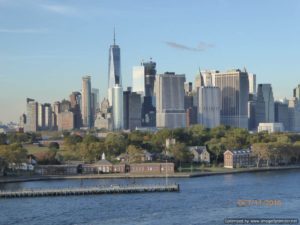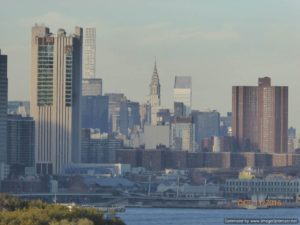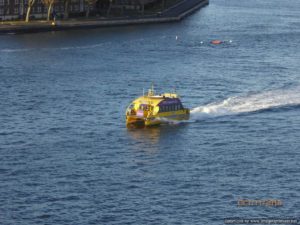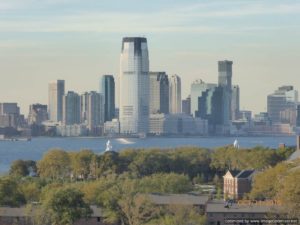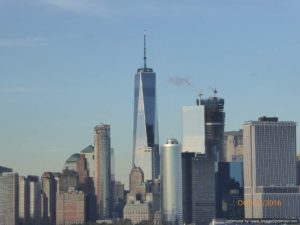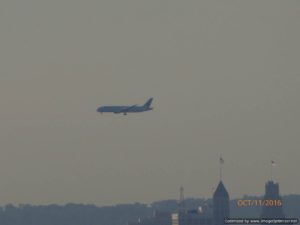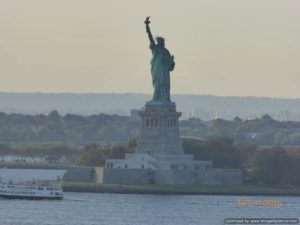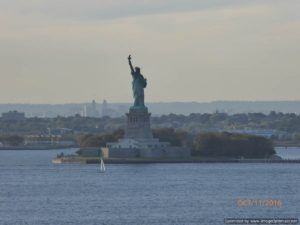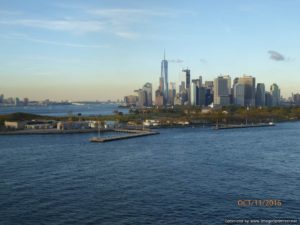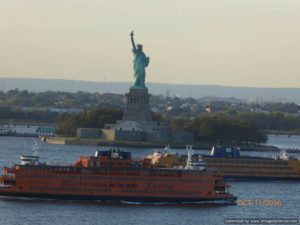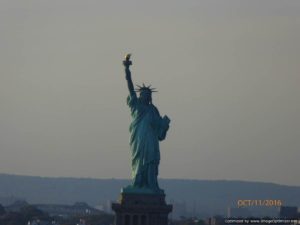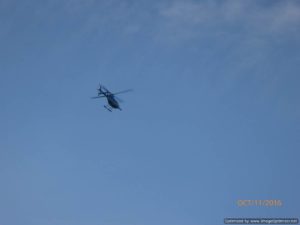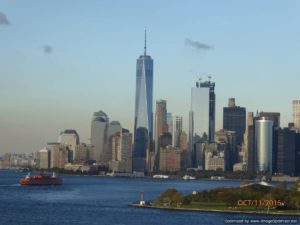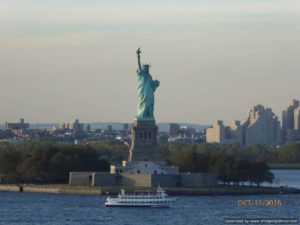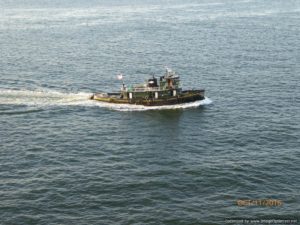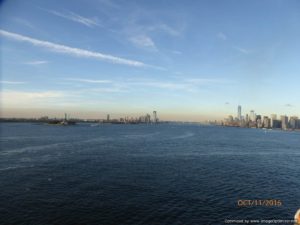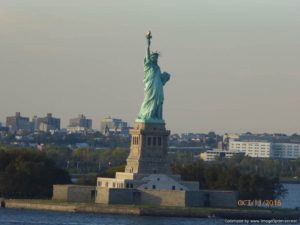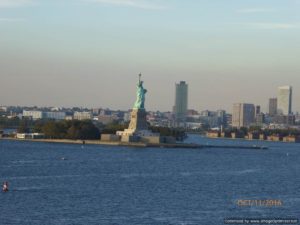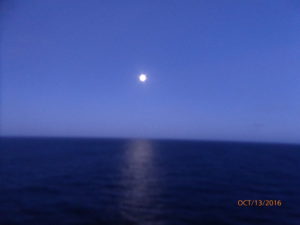 Night time somewhere on the Atlantic Ocean                                                  45 degrees North, 51 degrees West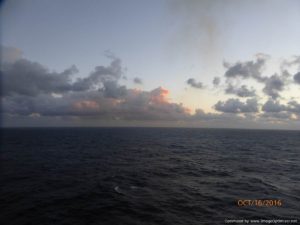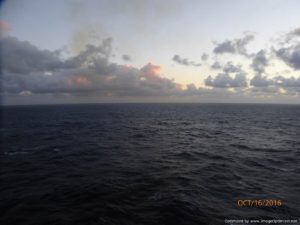 October 17, 2016
Tomorrow we arrive to Southampton and disembark Queen Mary 2.
We are going to spend 3 nights in Bournemouth, then on the 21st go to Heathrow  Airport for one night and the following day.
We fly out of Heathrow about 7:00PM and arrive Johannesburg about 7:00AM, change planes and fly to Cape Town.
Some images from the bridge.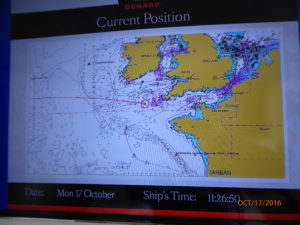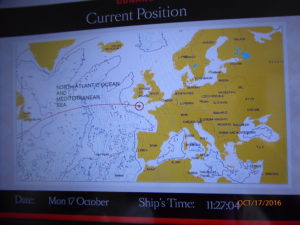 This is just a picture of a small instrument panel. The actual bridge area is about 25 feet X 60 feet with  a huge amount of instruments and panels. They will not allow pictures to be taken.
We arrived in Southampton on October 18 and were picked up by Shota, a gentleman originally from Georgia, (a small republic in the former Soviet Union) who drove for  us on our last trip.
Shota brought us to Bournemouth, England where we had decided to stay for three nights, and then Shota will pick us up and take us to Heathrow on the 21st.
We walked down to the town square and on to a shopping area today. We plan to walk over to the beach tomorrow. It is definitely  not beach weather, we were both in our winter coats today, but is sunny. Here are a few pictures from today in Bournemouth.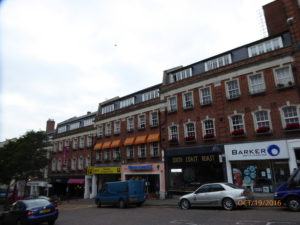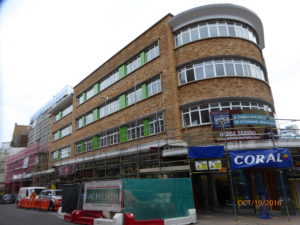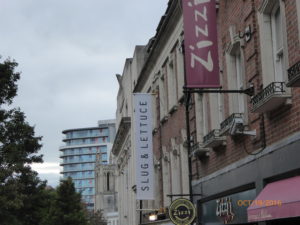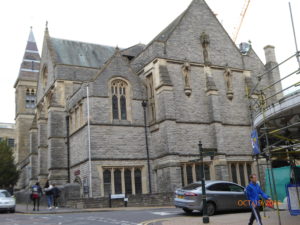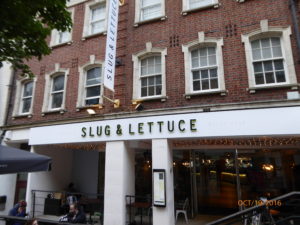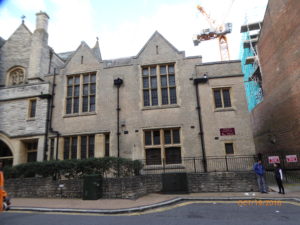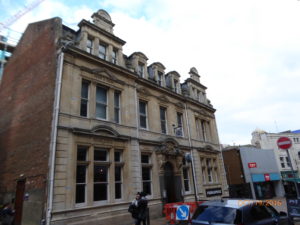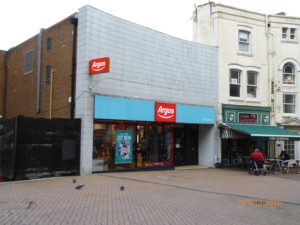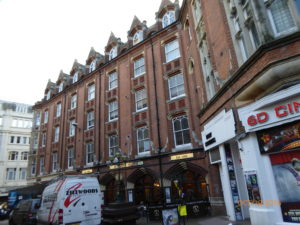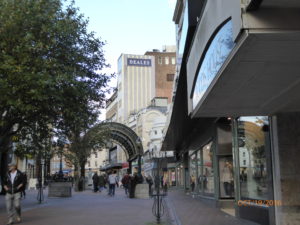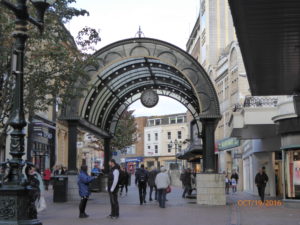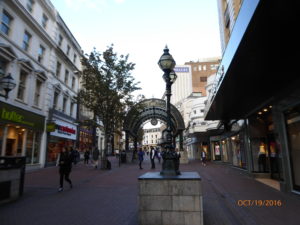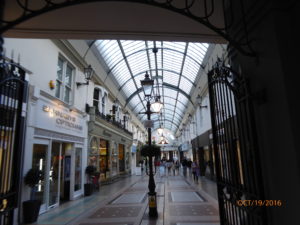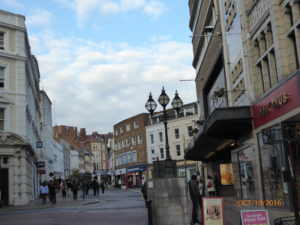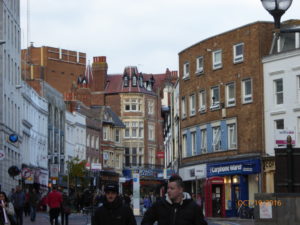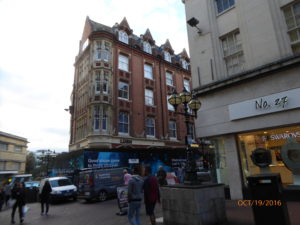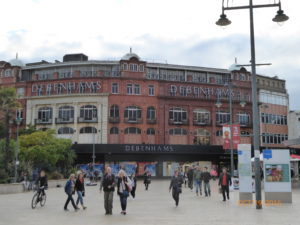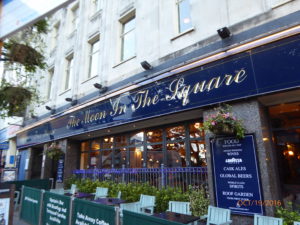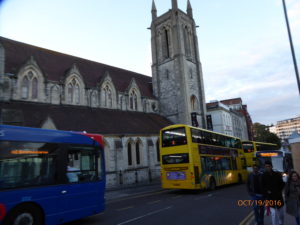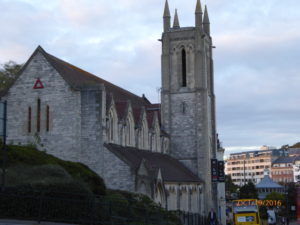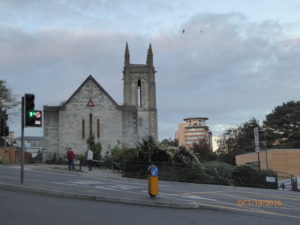 Interesting tile in the shower in our bathroom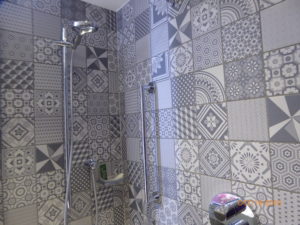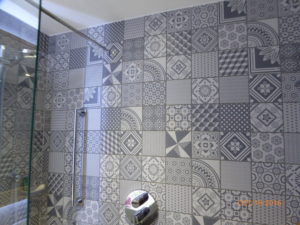 More on Bournemouth tomorrow.    🙂
October 20, 2016  Bournemouth, England
Today we went on a walk to the beach and I took a few pictures, but beach and down winter coat don't go too well together. This is really a nice little town. Pictures along the way.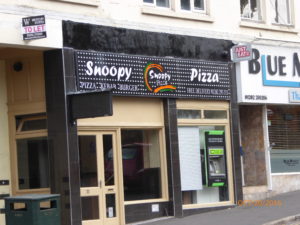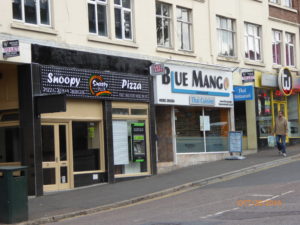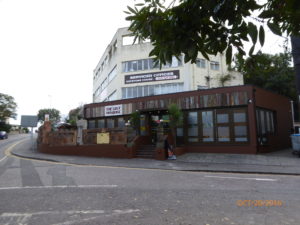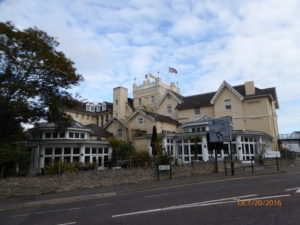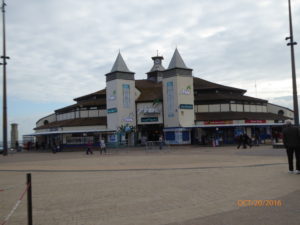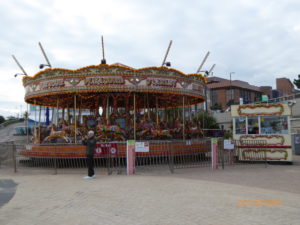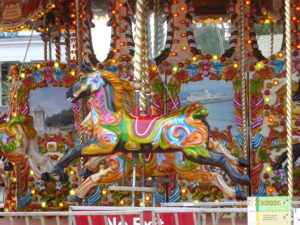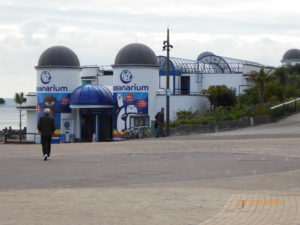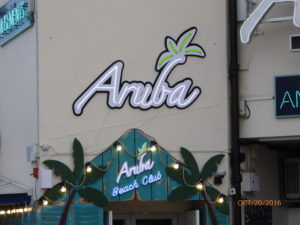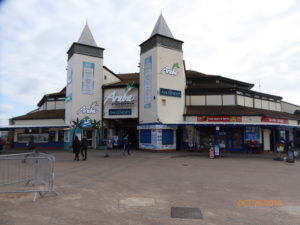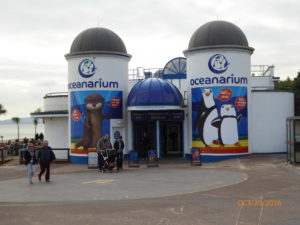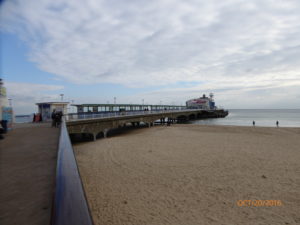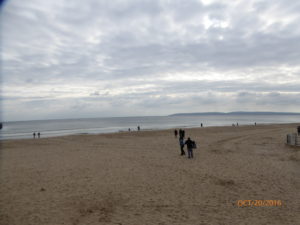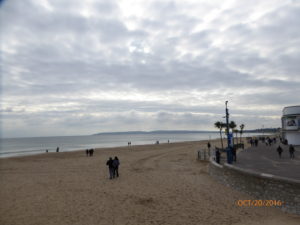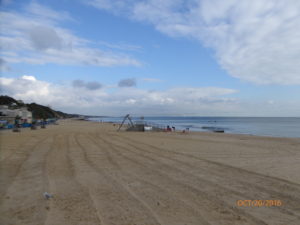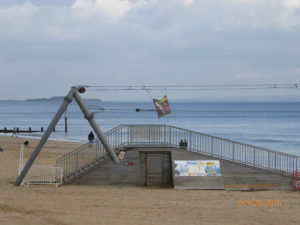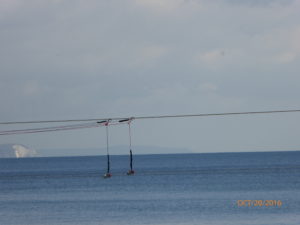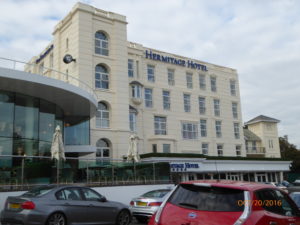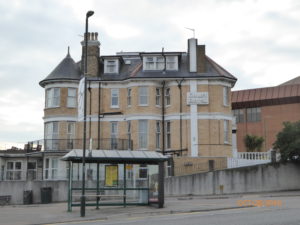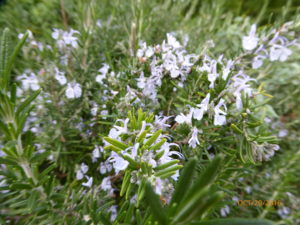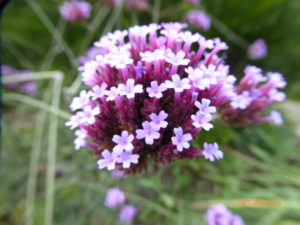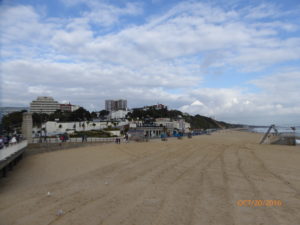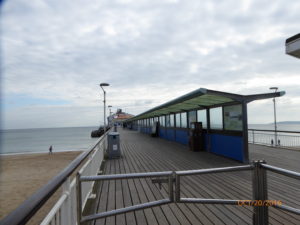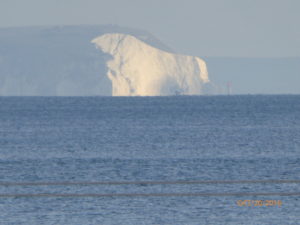 We will be leaving Bournemouth tomorrow around noon when Shota picks us up and takes us to the hotel at Heathrow terminal 5. awe will spend tomorrow night there and most of the 22nd until our overnight flight leaves for Johannesburg. 
We have been in our hotel at Heathrow for a few hours now, it took about 2 1/2 hours to get from Bournemouth to Heathrow. 
This morning we re-packed and left one big suitcase, and a memory foam topper, that we bought in Bournemouth for Navigator, the ship we will come back to the US on.
We went to the lounge and printed out our boarding passes a little while ago. London Heathrow to Johannesburg a little over 11 hours, change planes, and then Johannesburg to Cape Town about 2 1/2 hours. 
A few last pictures until Africa.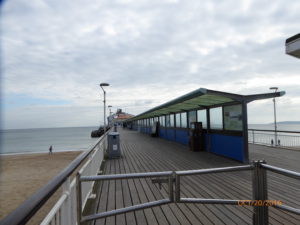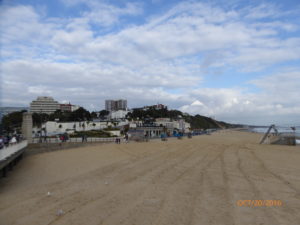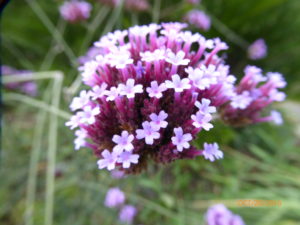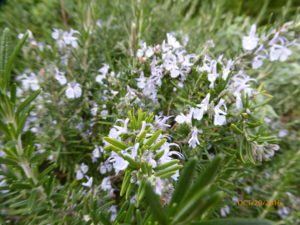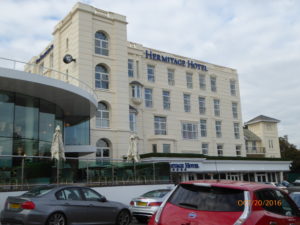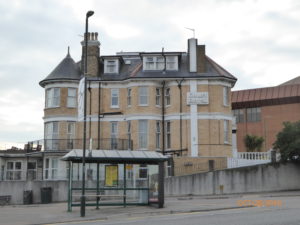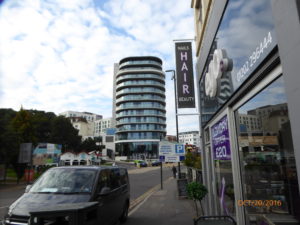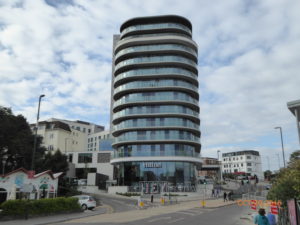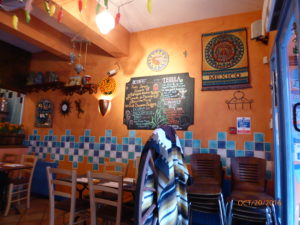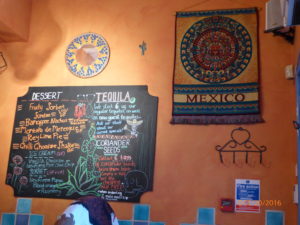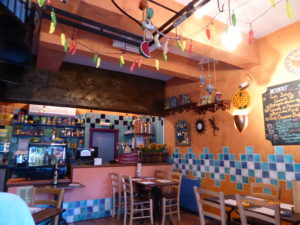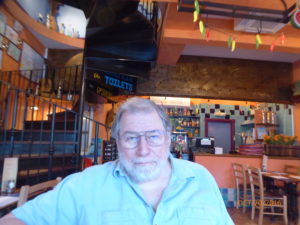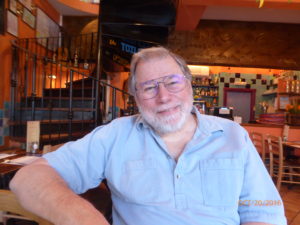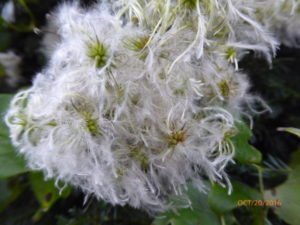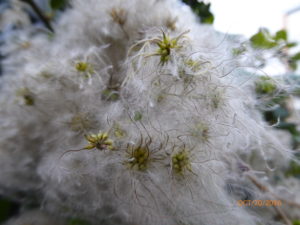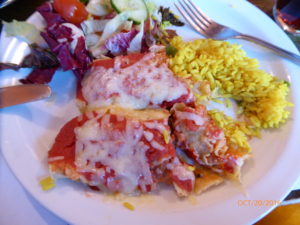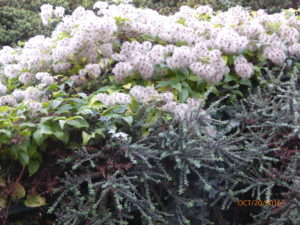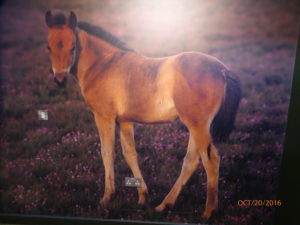 As Bugs Bunny would say "that's all folks!".  The next pictures will be on the Africa page.