RCCL Vision Of The Seas 10/07/15 – 10/19/15.  See below as we go from port to port. There are pictures and a little text for each port.

      Double click to enlarge pictures
I decided to do this a little differently, each day by day on excursions. It's going to be quite long, but since we are doing more than our usual, which is just wandering around,  I thought I would try this.
Lesson #1. Never book this many tours/excursions in this short of time again. Mediterranean cruises are very port heavy, I kind of got carried away.  🙂
This page starts with our first port day on cruise one, and ends with our final port day for cruise one.
___________________________________________________________________________
10/8/15 Cannes France
We had a private tour out of Cannes which was made up of three other couples and us. The term "private" is just to note that it is not a cruise sponsored tour, but one arranged in advance by people who are on the same cruise and prefer smaller groups. These are always arranged with professional tour guides with excellent ratings. They are also less expensive than ship sponsored tours. 
Jim and I had been to Cannes before but not to the other areas. 
This tour was mostly a driving tour,  but did include a stop at a sort of interesting place,  which is a medieval village that has been re-enforced and re-purposed as artists shops.   Saint-Paul-de-Vence       
These first few photos are of the port area. Cannes is a tendered port which means the ship drops anchor(s) and the passengers are brought to shore in tender boats.
The first few photos are of the port area and were taken from our balcony. This port is primarily an industrial port.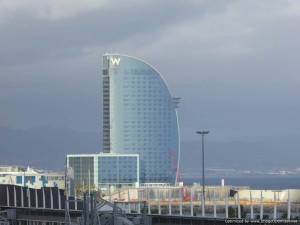 First 4 taken from our balcony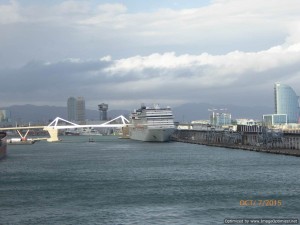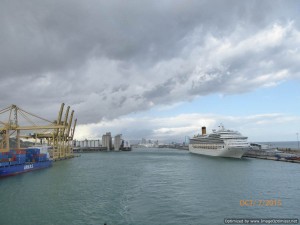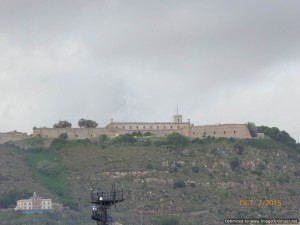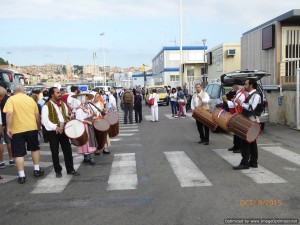 Arrival greeting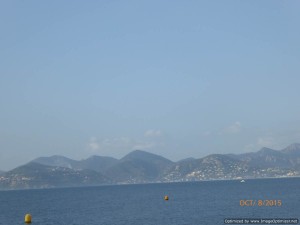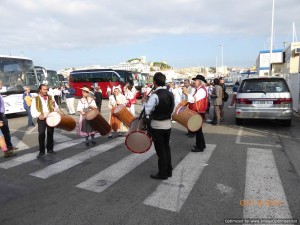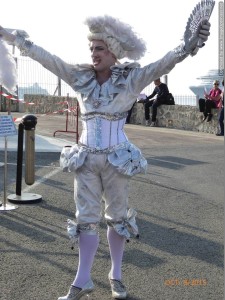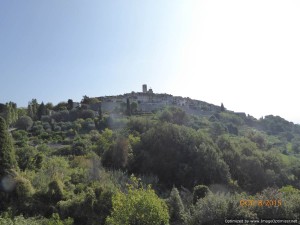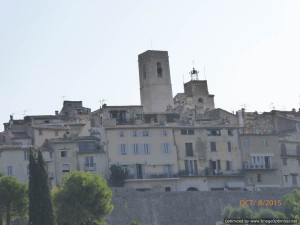 Huge castle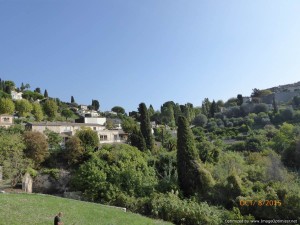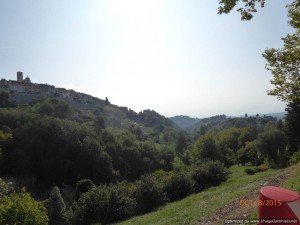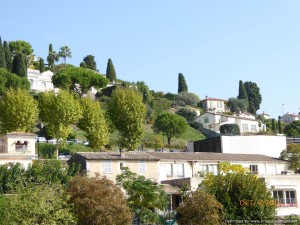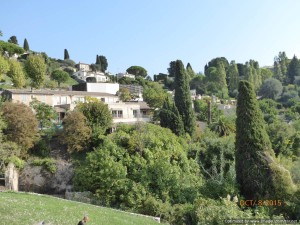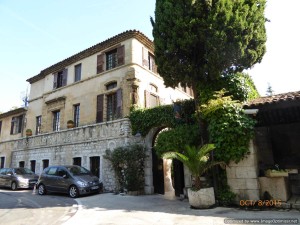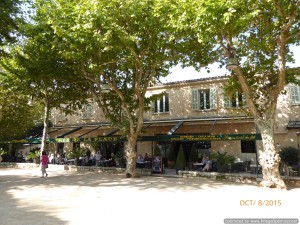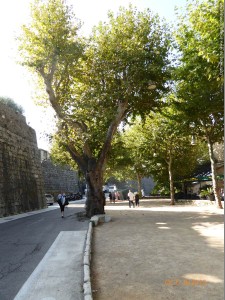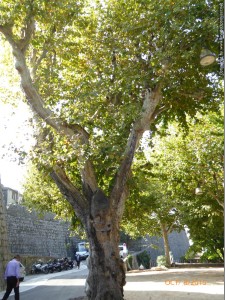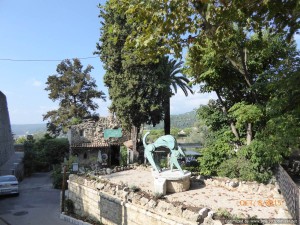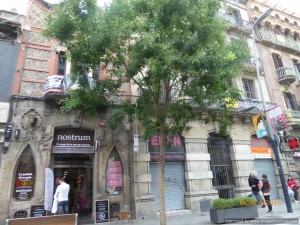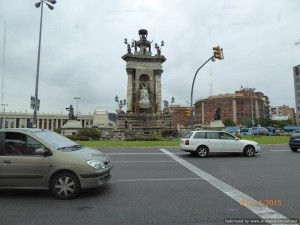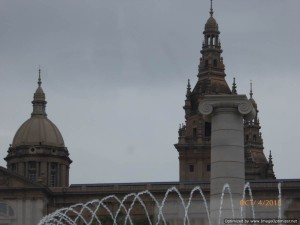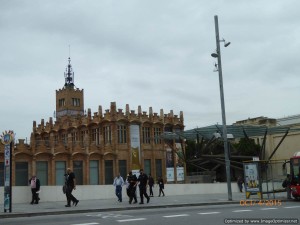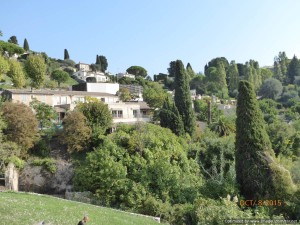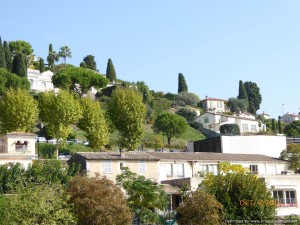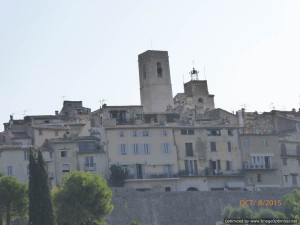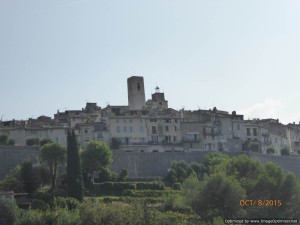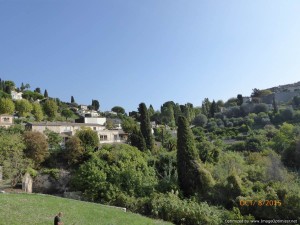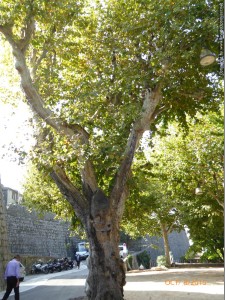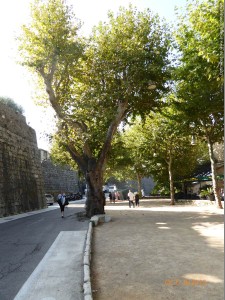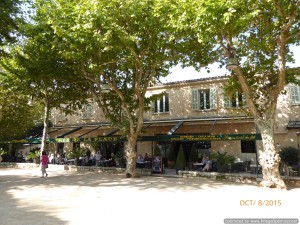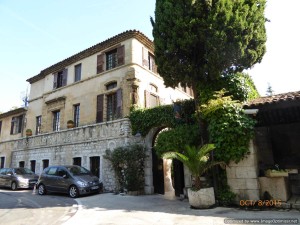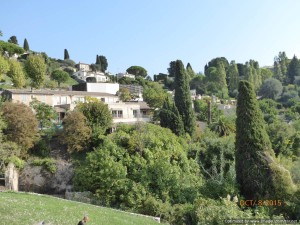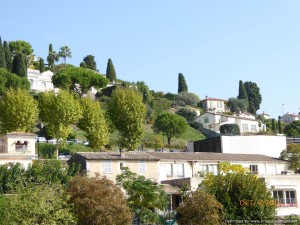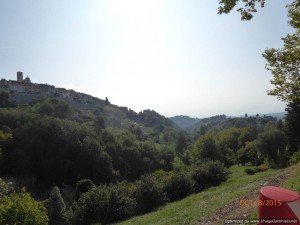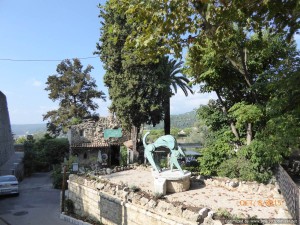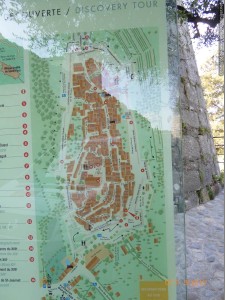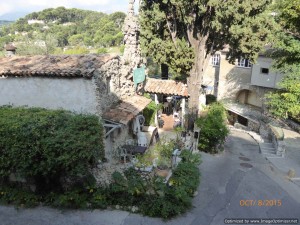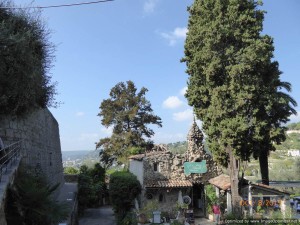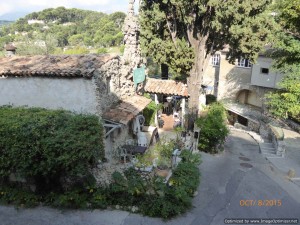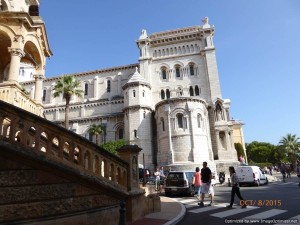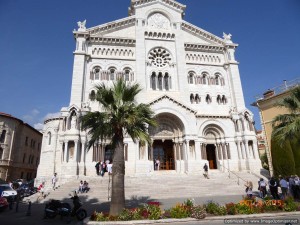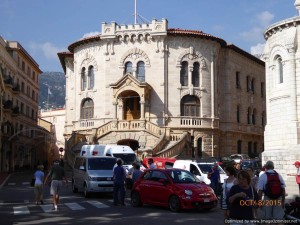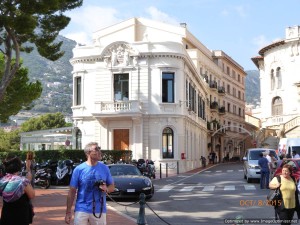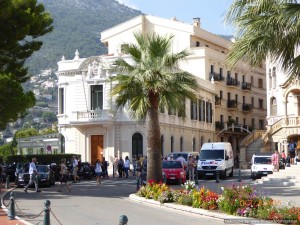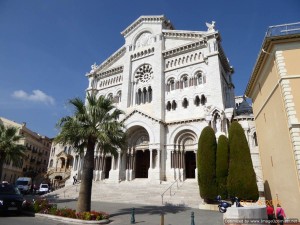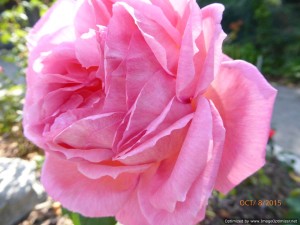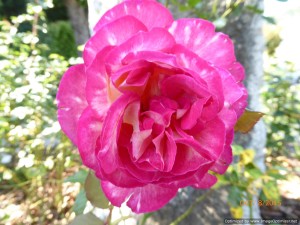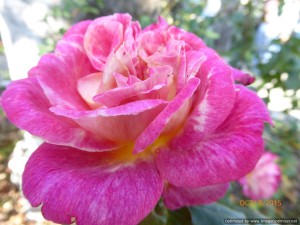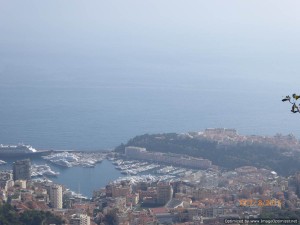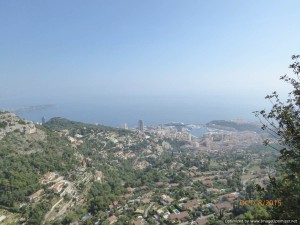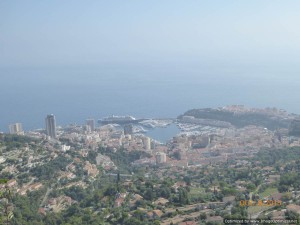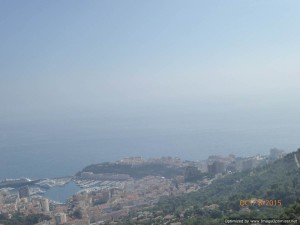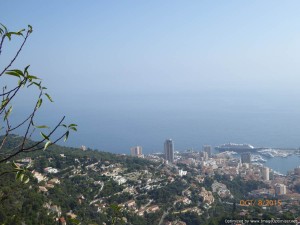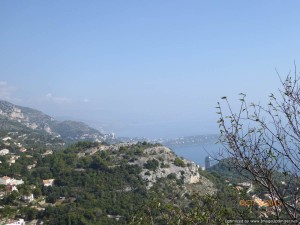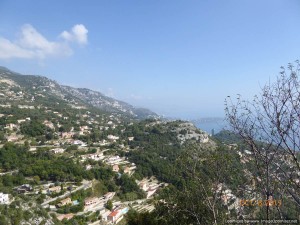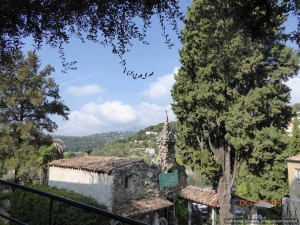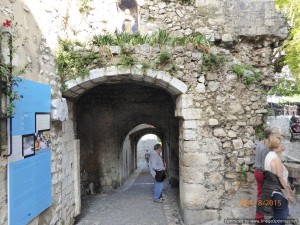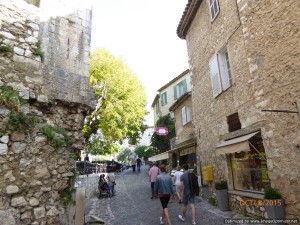 Medieval city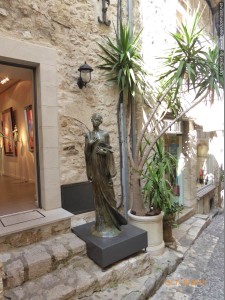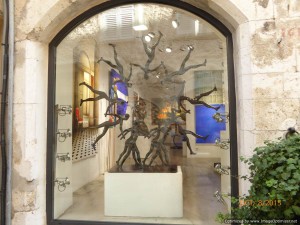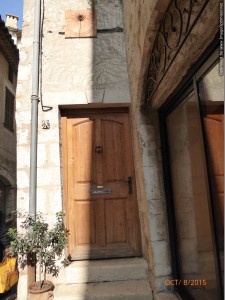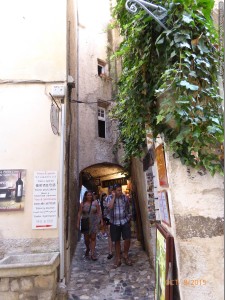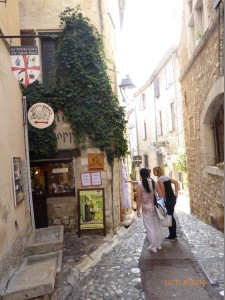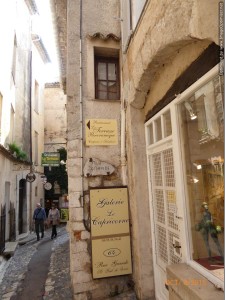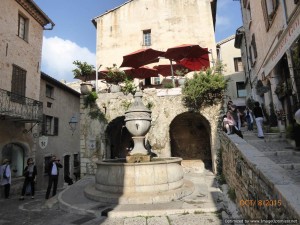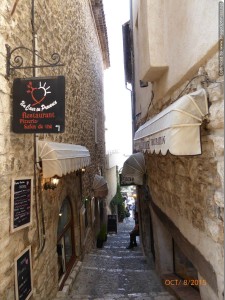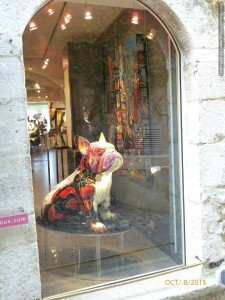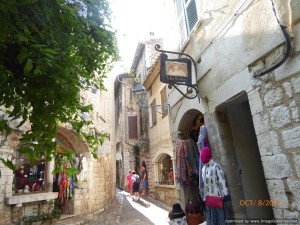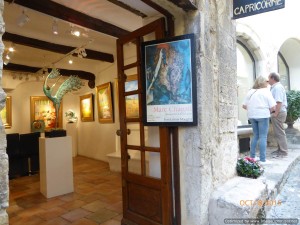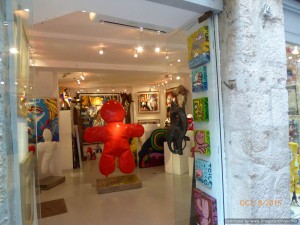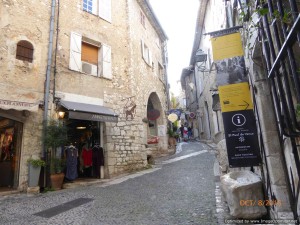 ____________________________________________________________________
October 9, 2015 Florence Italy
Once again we went on a private tour put together by another passenger.
When we got to Florence we went to a lookout point that gave us a vantage point where we took pictures of various churches and buildings in the city.
After we finished picture taking we were driven to the city center where we all split up to go our own way.
Jim and I had been in Florence in 2008 so we went back to the area where we spent our time then and were amazed at all of the changes. Florence is still a beautiful city, probably one of my favorites.
We went to a nice Italian restaurant for lunch, and about 4:00PM we hooked up with the rest of the group for the drive back to the port of Liverno.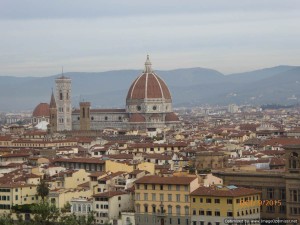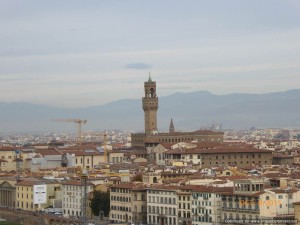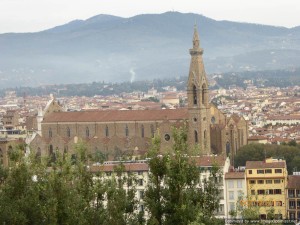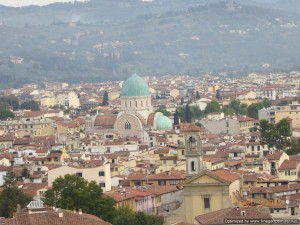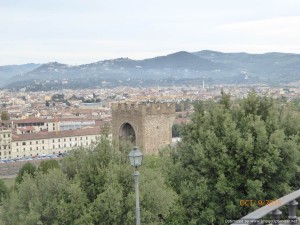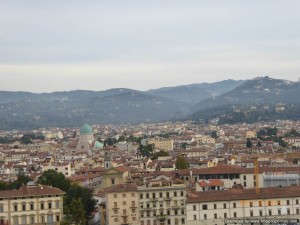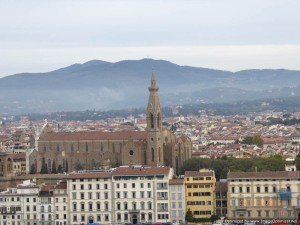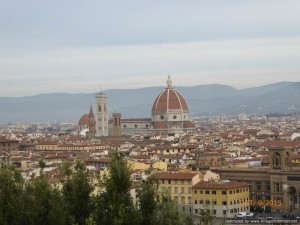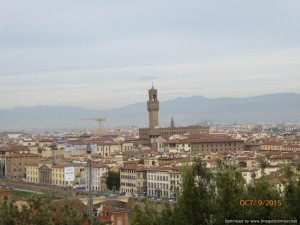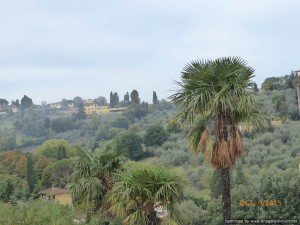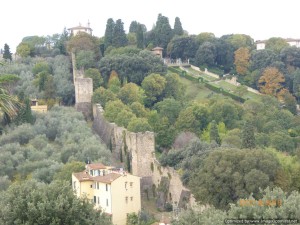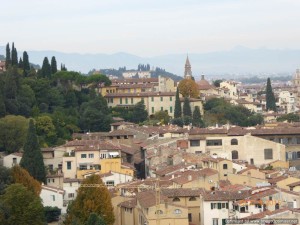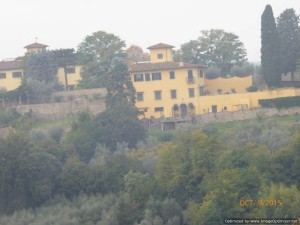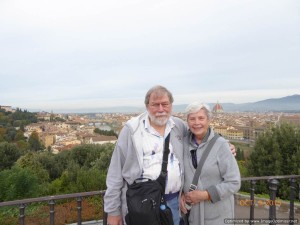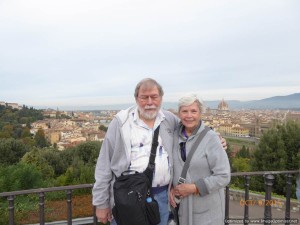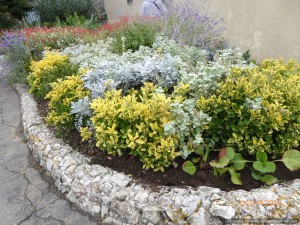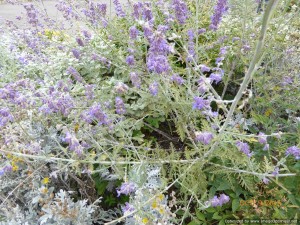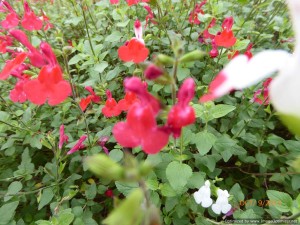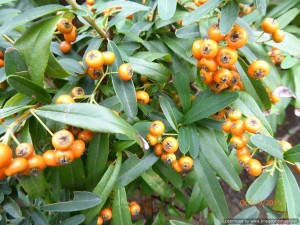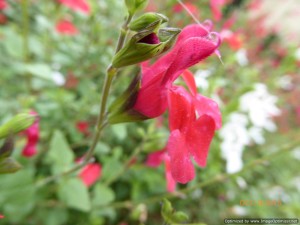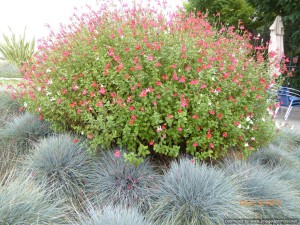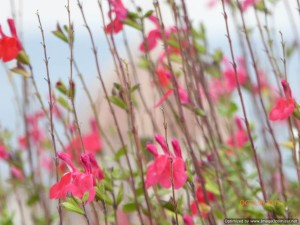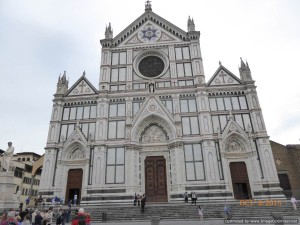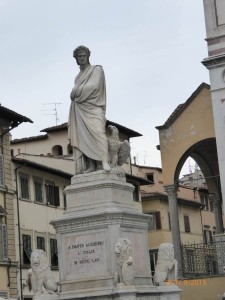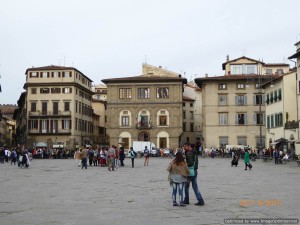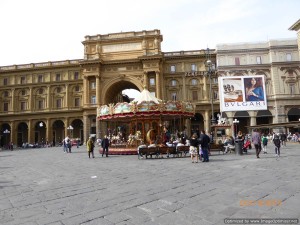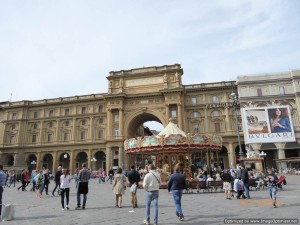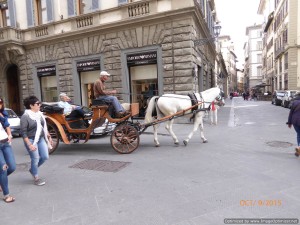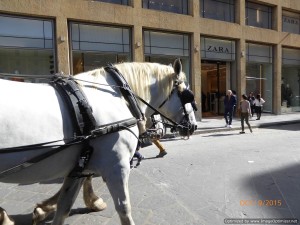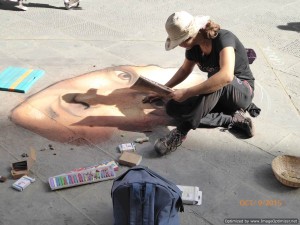 A different form of street art.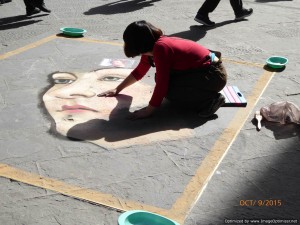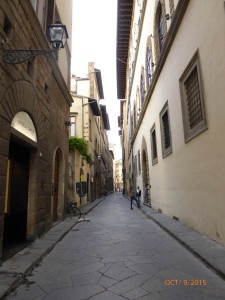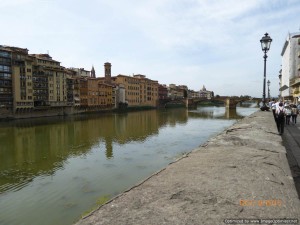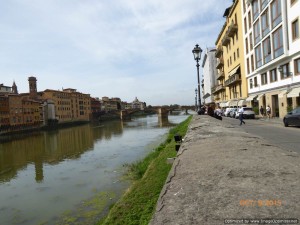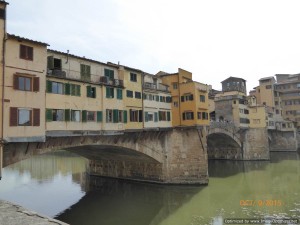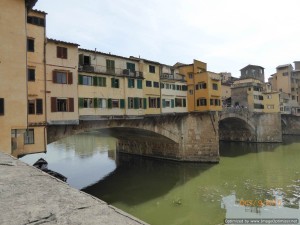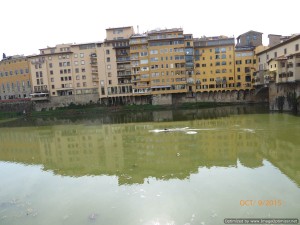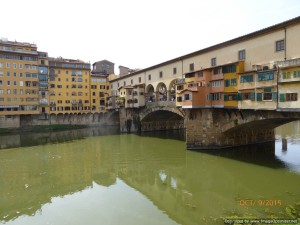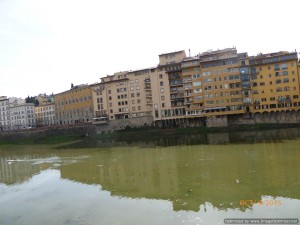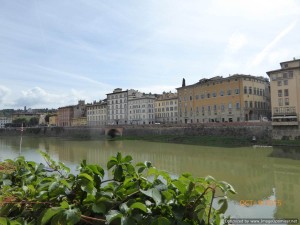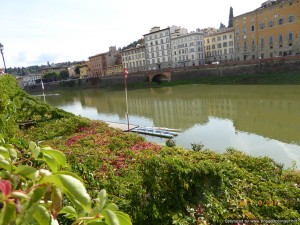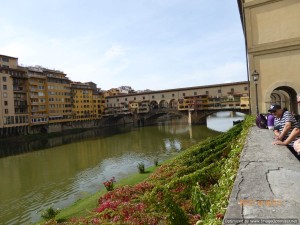 In Florence it seems the river Arno separates those who have and those who don't. Much more apparent then  during our visit in 2008. Florence is still a beautiful city.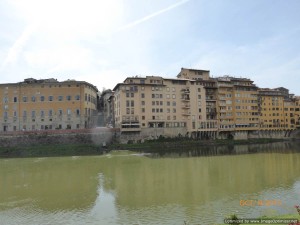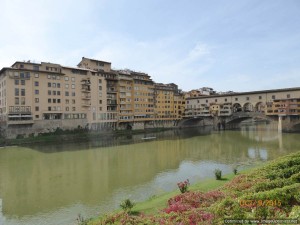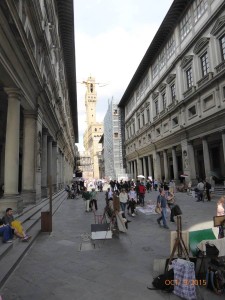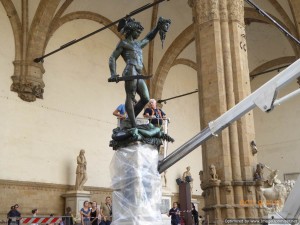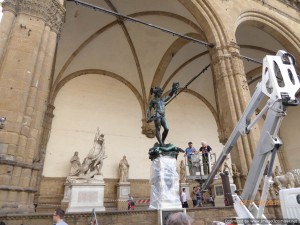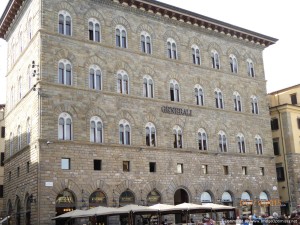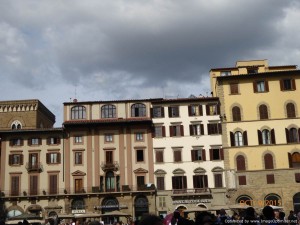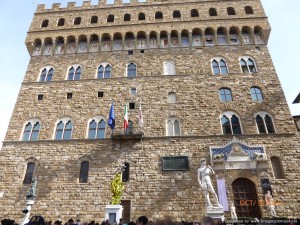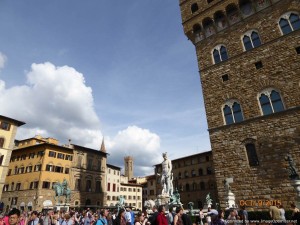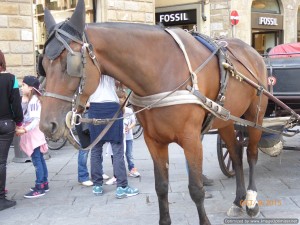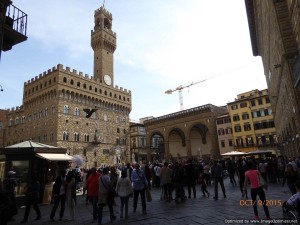 ___________________________________________________________________________
October 10,  2015  Rome
Castles, dungeons and dragons.
The port for Rome is Civitavecchia where we were picked up by our driver guide.
Once again this was a tour set up by one of the passengers.
As we head away from port it starts to rain, and it rained most of the day.
As we drive away from port the guide tells us he has a special place we will go.
An hour or so into the drive we stopped at Anguillara Bracciano Leri for a bathroom break and everyone got either coffee or hot chocolate which was good since it was cold and raining. We have never had hot chocolate like this. It was very thick and very chocolatey. So thick that as the cup emptied the chocolate coated the sides of the cup. This is a lovely town with beautiful beaches.
Next our guide drives us to a beautiful castle that goes back to the 12th century and is on a lake. I stayed down on the main level but Jim and the others in our group were able to go up and tour the whole castle. The castle has been in the same family since the 1600's.
Salvatore's next surprise for us was a very special six course meal which he had arranged in advance with the owners of Trattoria Sores Lelles.
This day was truly a very special visit in Italy.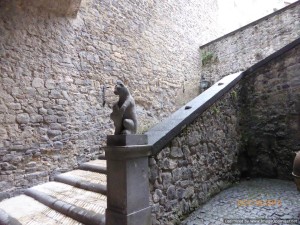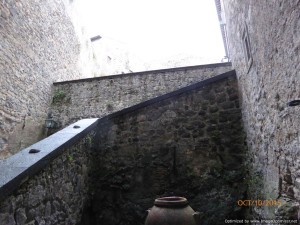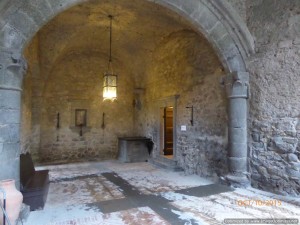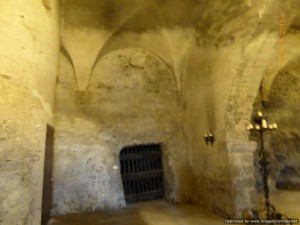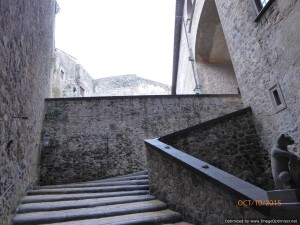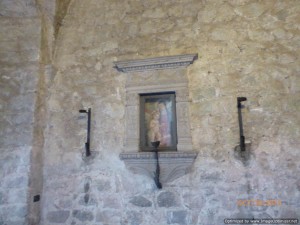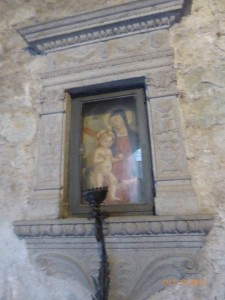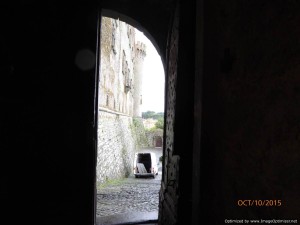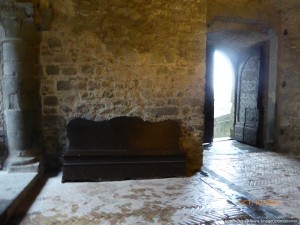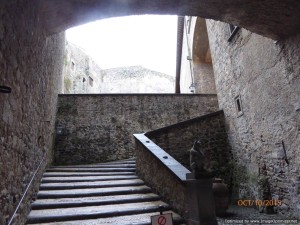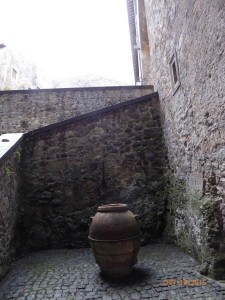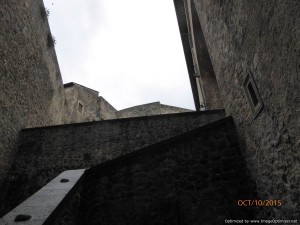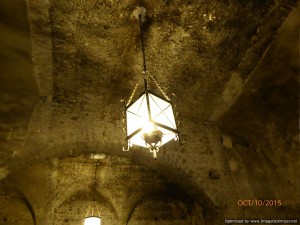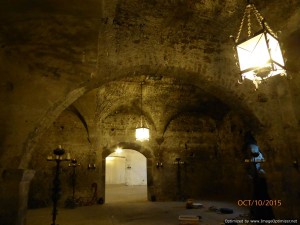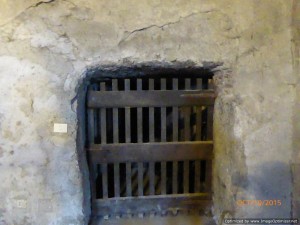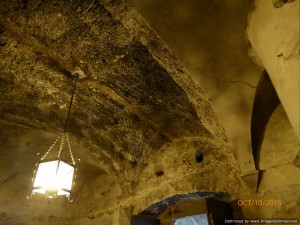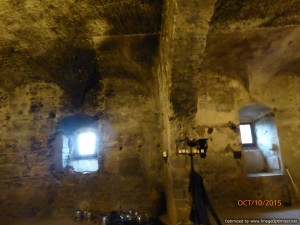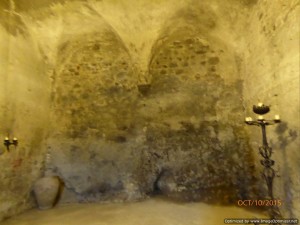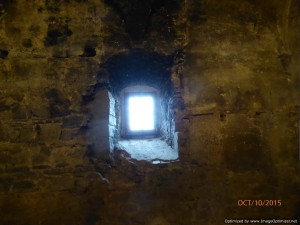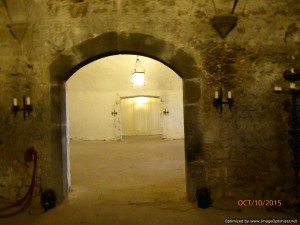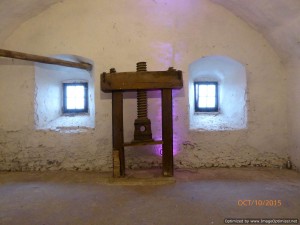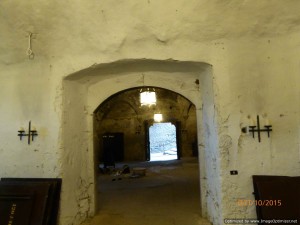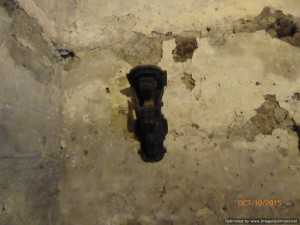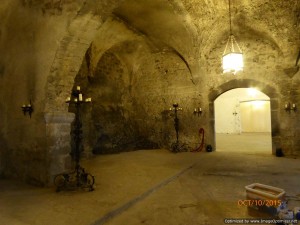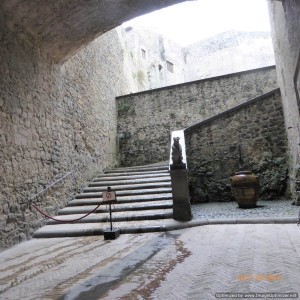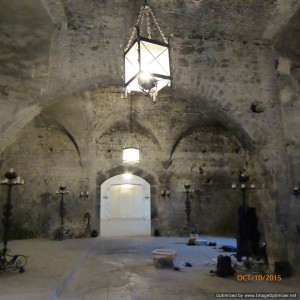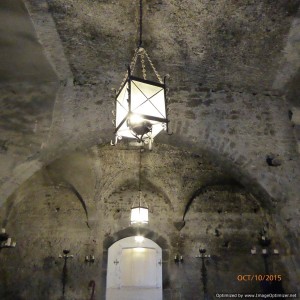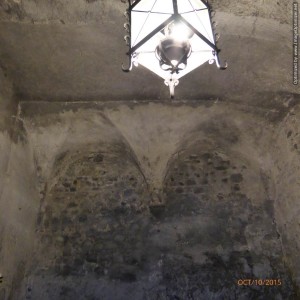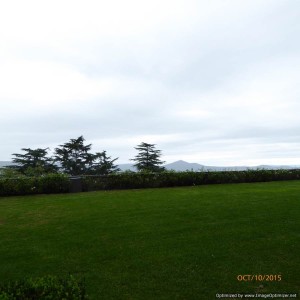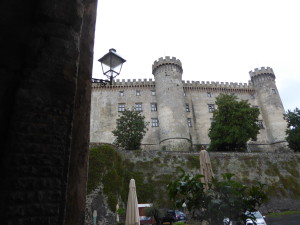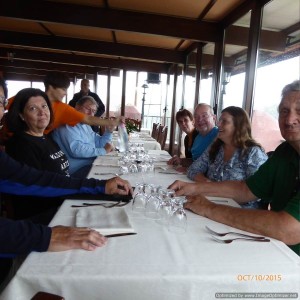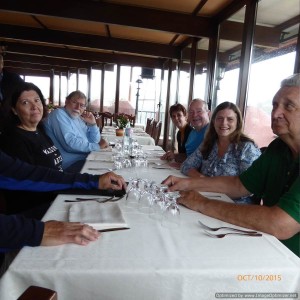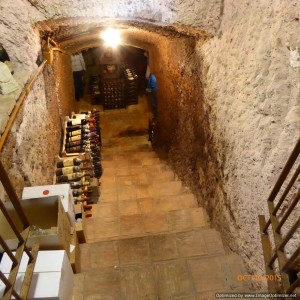 This wine celler is actually an old Etruscan tomb.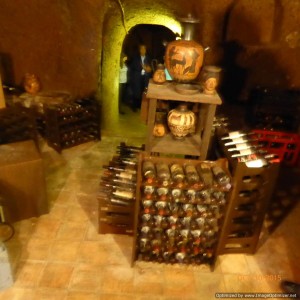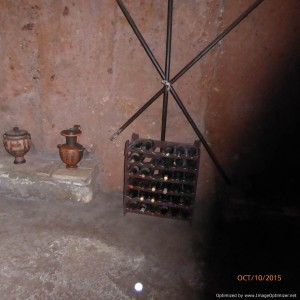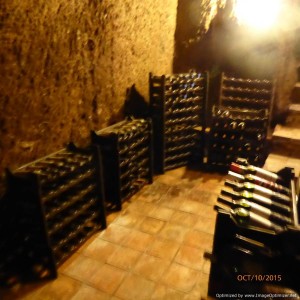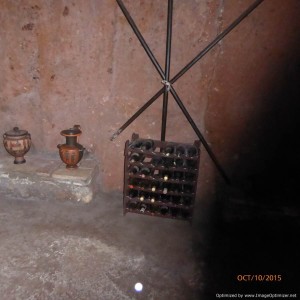 __________________________________________________________________________
October 13, 2015  Santorini,  Greece
Today we were tendered at Kusadasi  near Santorini Greece.
We went on a private tour, arranged by another passenger, to some places out of the city. Ultimately our goal was to go to Santorini, Greece and to see the famous blue domed churches in Ola.
This area was made by volcanos; there is volcanic rock in beige, black and red as you drive along.
Many early settlers dug into the rock to make their homes and you can still see homes that are part in the dugout and part built outside. It reminded me of the underground homes in the Outback of Australia.
It was pretty hot today so a change from the cold weather we had prior to Spain.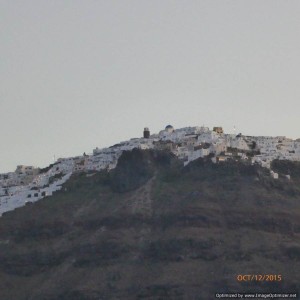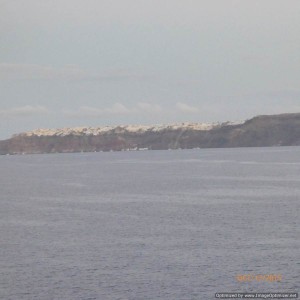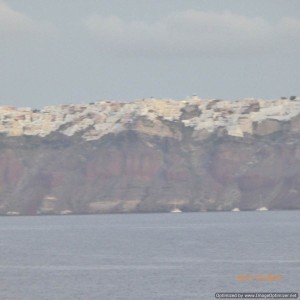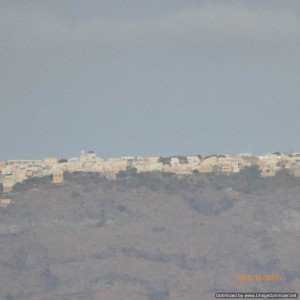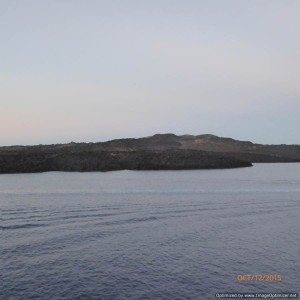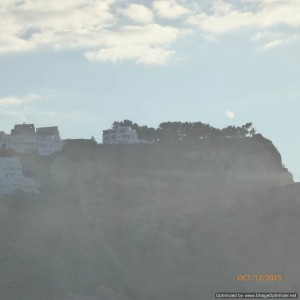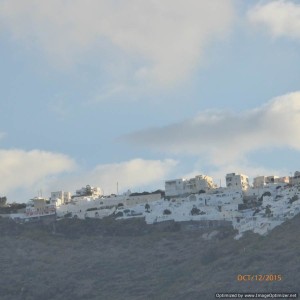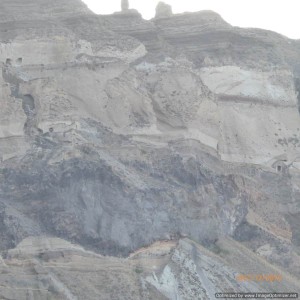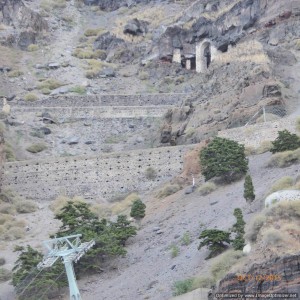 Amazing , how they were able to do this.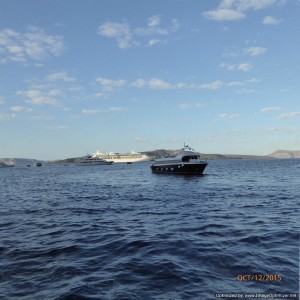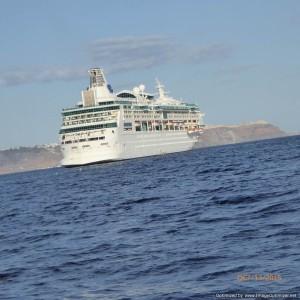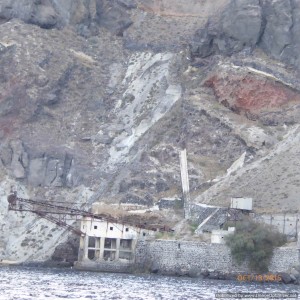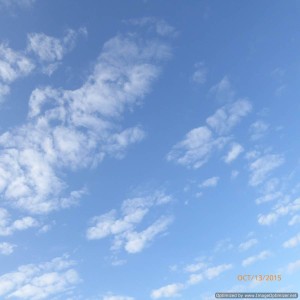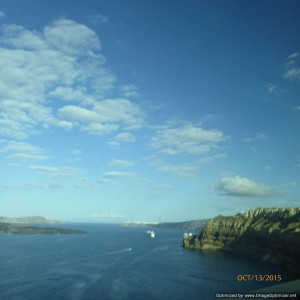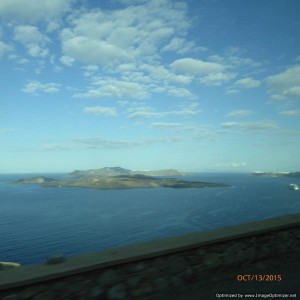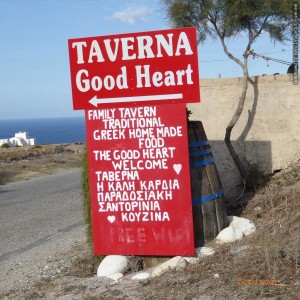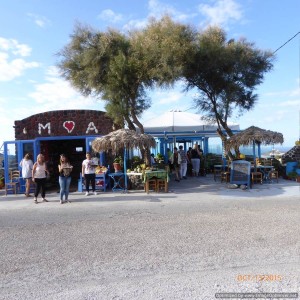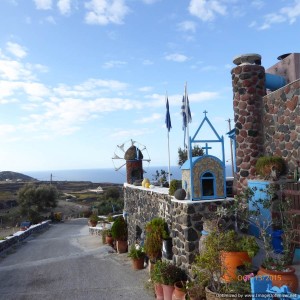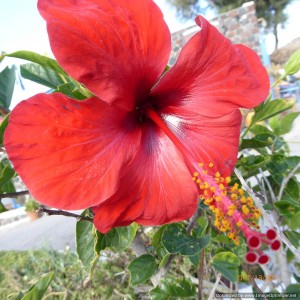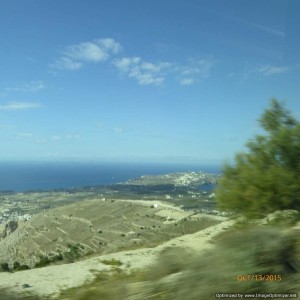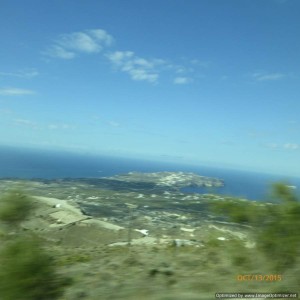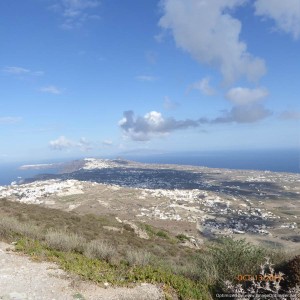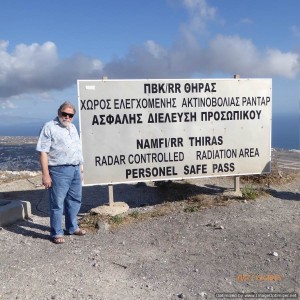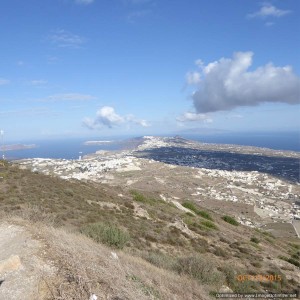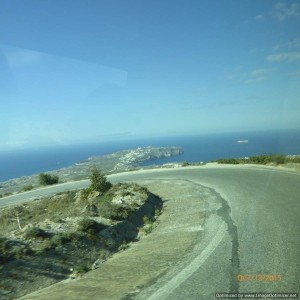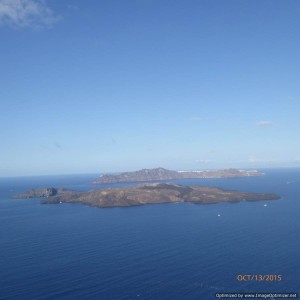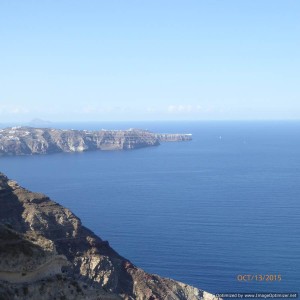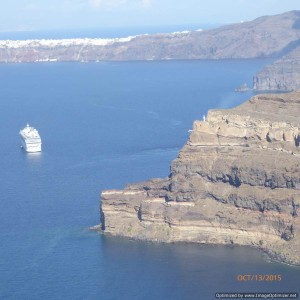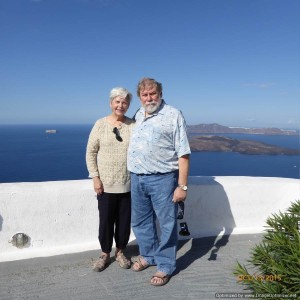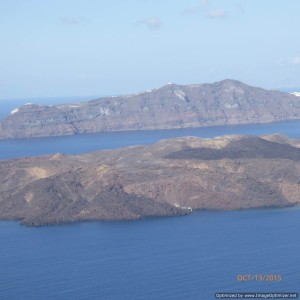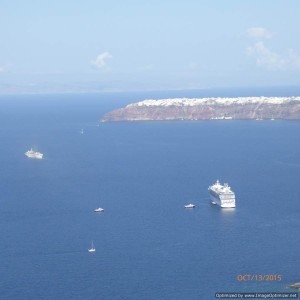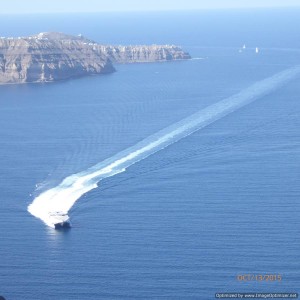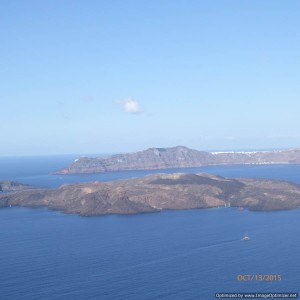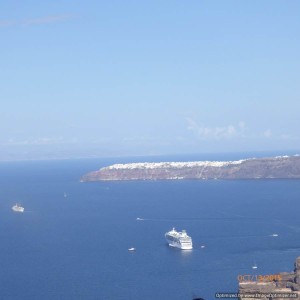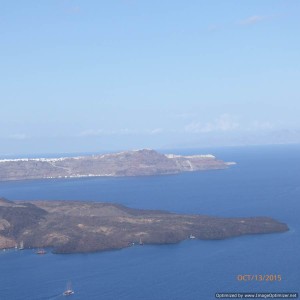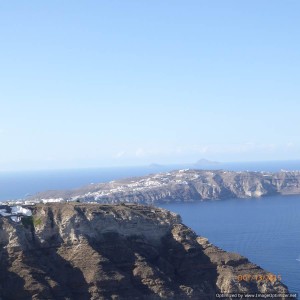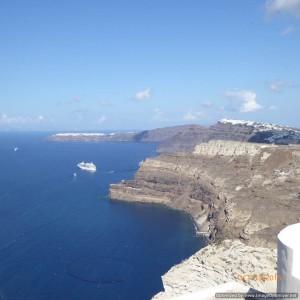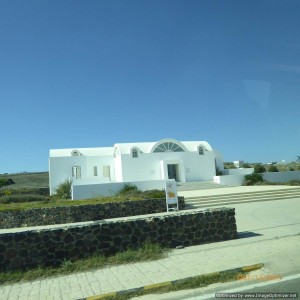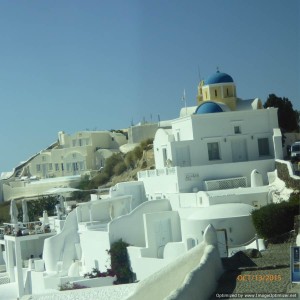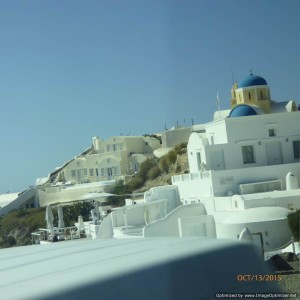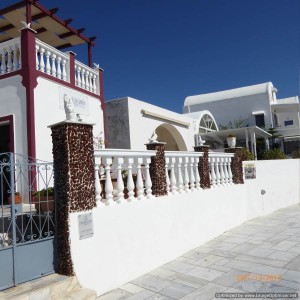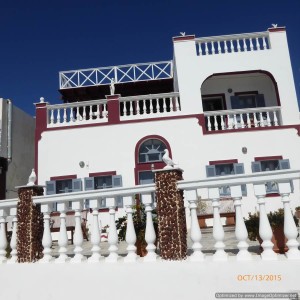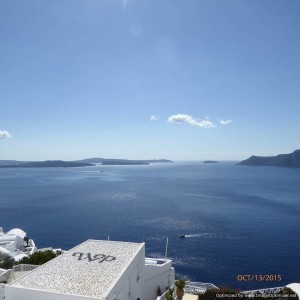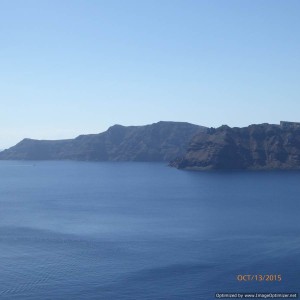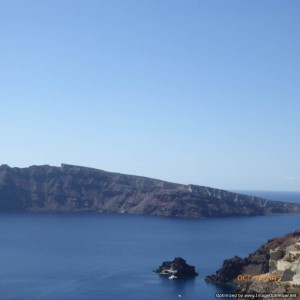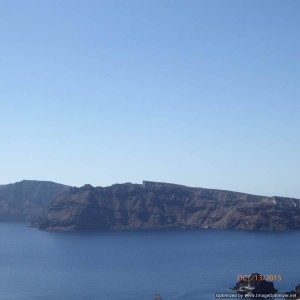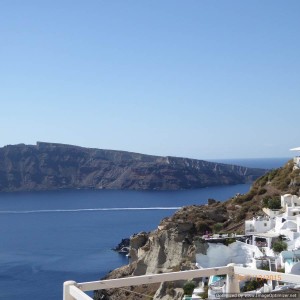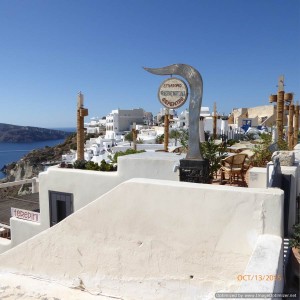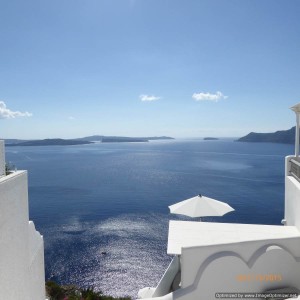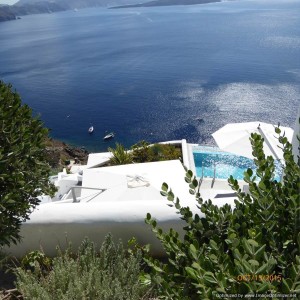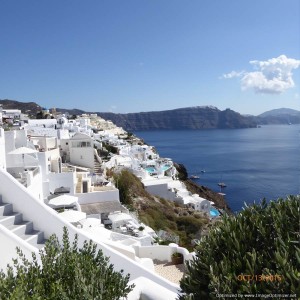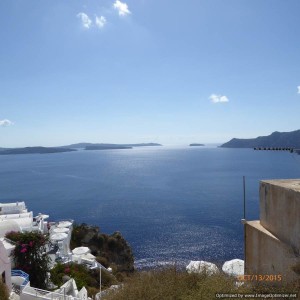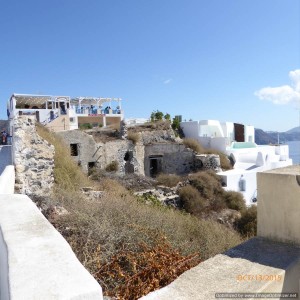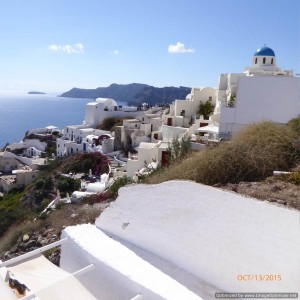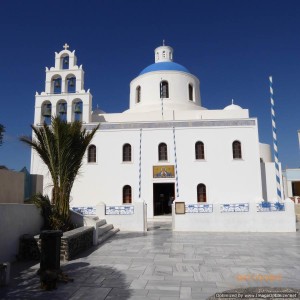 Santorini Greece
______________________________________________________________
October 14, 2015  Ephesus, Turkey
This tour I booked as a private tour just for Jim and I. The tour operator was Ephesus Port Tours.
Amazing marble construction still being  discovered and cleaned from thousands of years ago.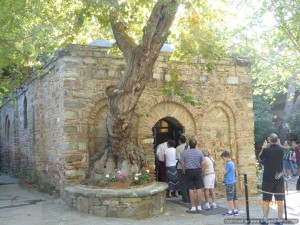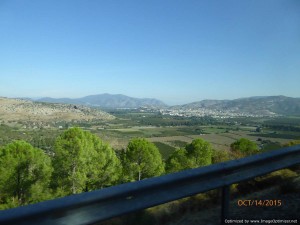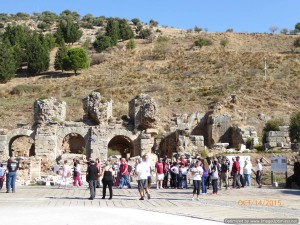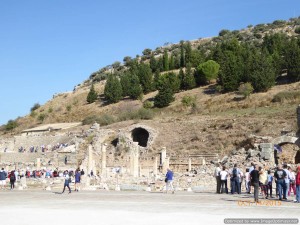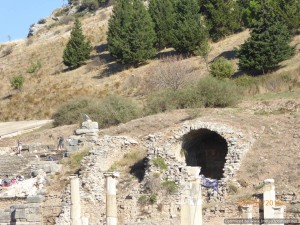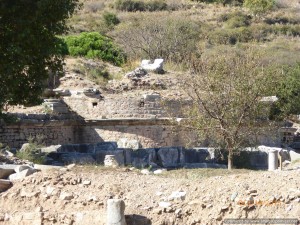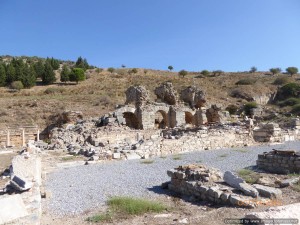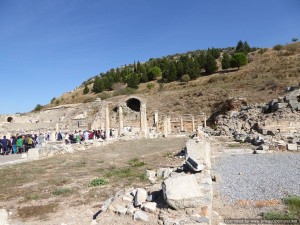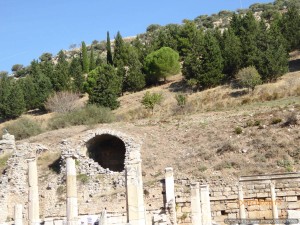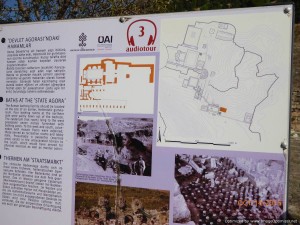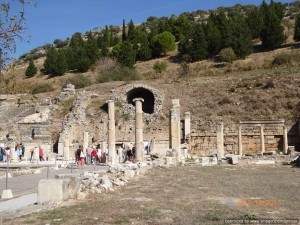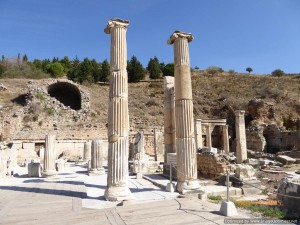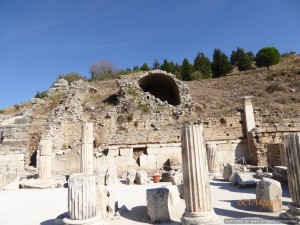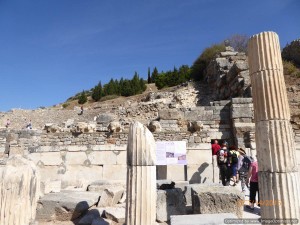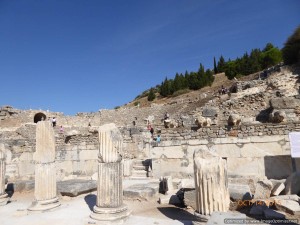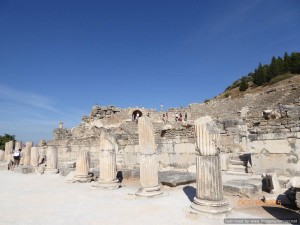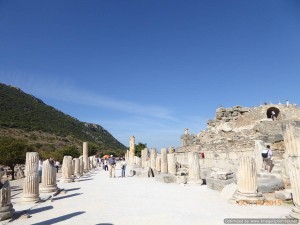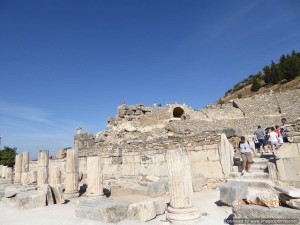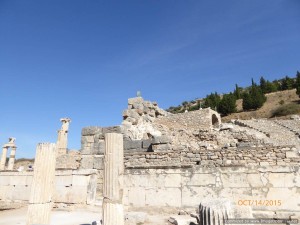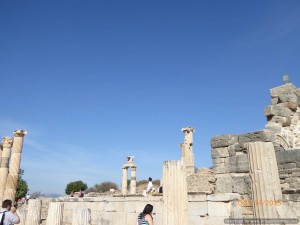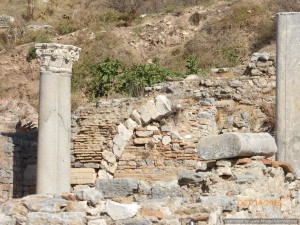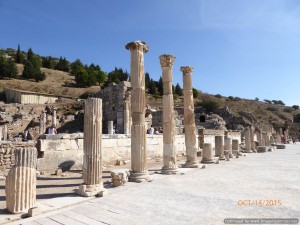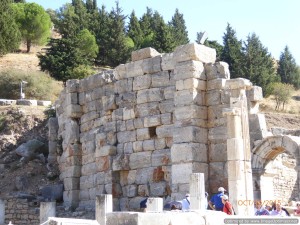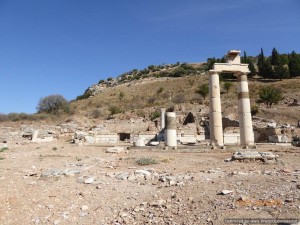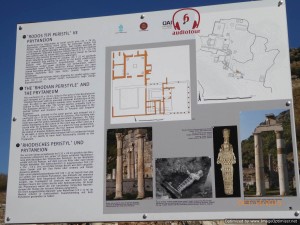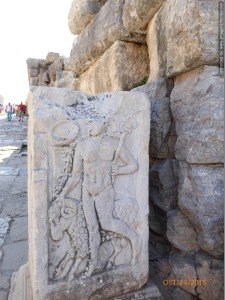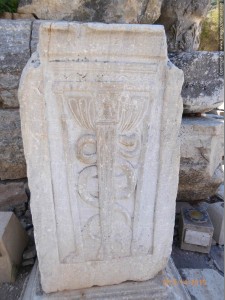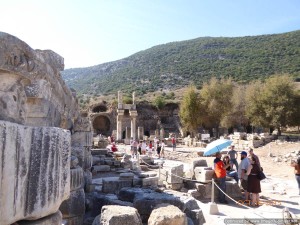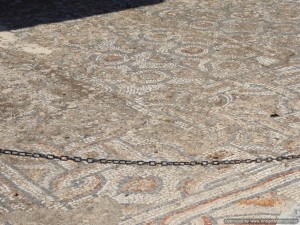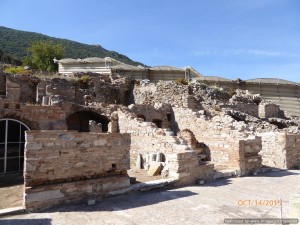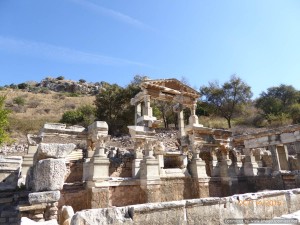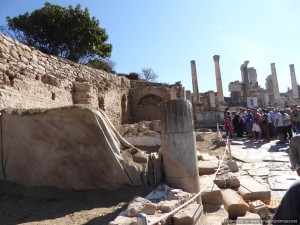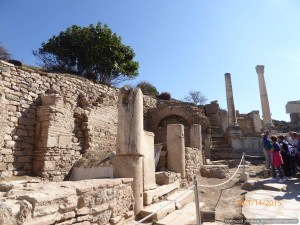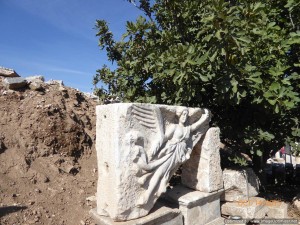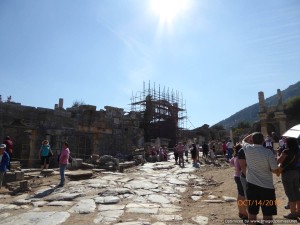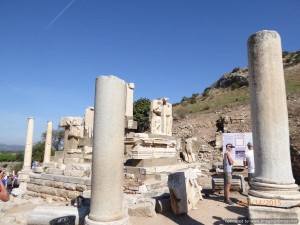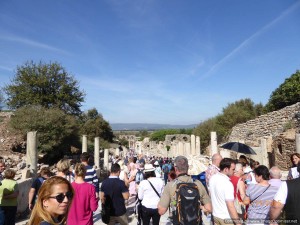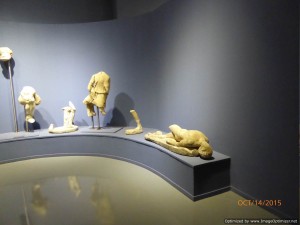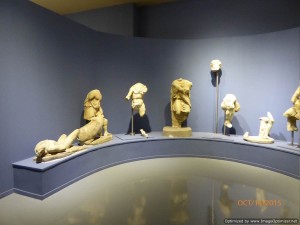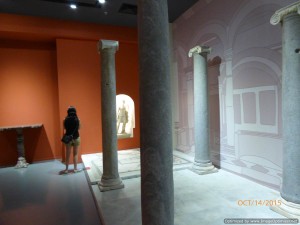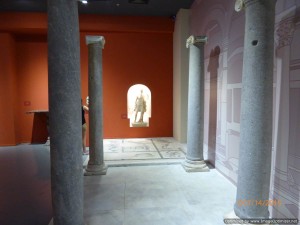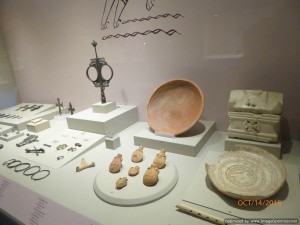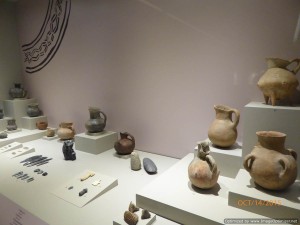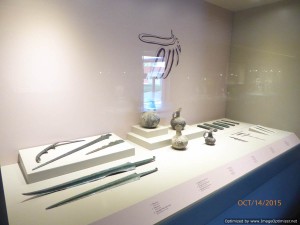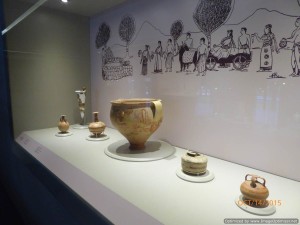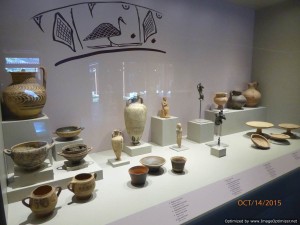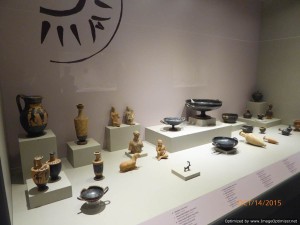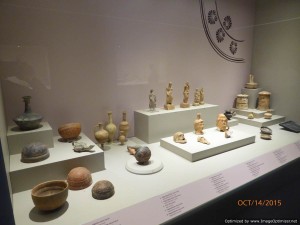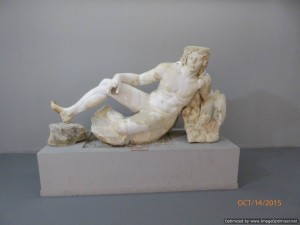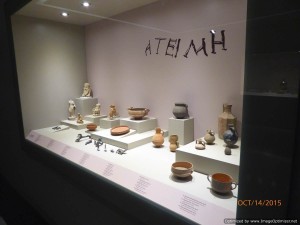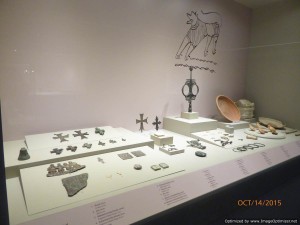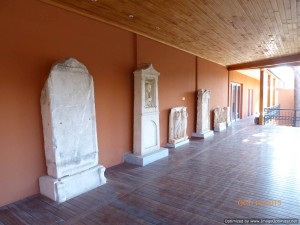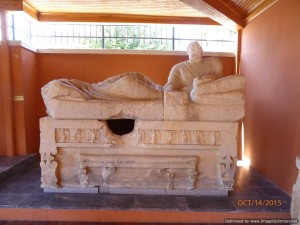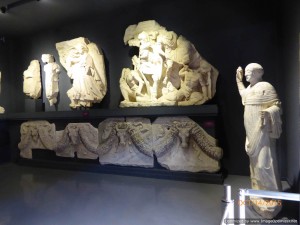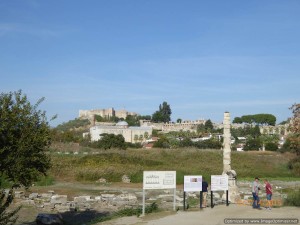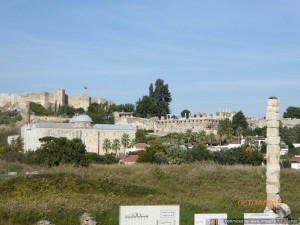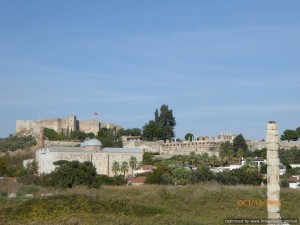 _________________________________________________________________
Wednesday, October 15, 2015   Athens (Piraeus), Greece
The Acropolis    The Parthenon
On October 15th, Jim and I did a private tour of Athens, Greece with three other couples from the ship that was arranged by Jodi, one of our fellow cruisers.  Athens has a population of 3.5 million people while Greece has a total population of only 10 million people – over 30% of Greece's population live in Athens.
Athens is what Jim calls a "Bowl City" – it sits in a bowl entirely surrounded by hills or low mountains.  The tour started off with a visit to Areopagus – a hill that functioned as the high court of appeal for criminal and civil cases in Greece's classical times.  From the top of Areopagus, we had a panoramic view of the city of Athens.
Then it was on to the Acropolis, an ancient citadel on a high rocky outcrop above the city of Athens that contains the remains of several ancient buildings, the most famous being the Parthenon.  The Acropolis was used as a refuge for the Greeks when the city was being attacked, or under siege.  The Parthenon is a temple dedicated to the goddess Athena, who is considered to be their patron by the people of Athens.  The Acropolis is currently undergoing a major restoration – new pieces of marble that have been added to the buildings are of a much whiter color than the marble used in the original construction.
After the Acropolis, we visited the stadium where the first modern Olympics were held in 1896.  It is just a stadium whose claim to fame is, that it is where the first modern Olympics were held.  Unlike the original Olympics, the athletes that competed in the 1896 Olympics wore clothes.  Athens also wanted to host the Olympics on the 100 year anniversary of the 1896 Olympics, but lost out to Atlanta. 
The citizens of Athens think that Coke Cola (with corporate headquarters in Atlanta) somehow facilitated the selection of Atlanta in a non-ethical manner.
We saw the changing of the guard at Greece's Tomb of the Unknown Soldier.  The guards were dressed in classical Greek Army uniforms and used a ritual form of marching during the changing of the guard.
After a late lunch at an outdoor restaurant in the old part of Athens with the other couples on the tour, we did some sight-seeing in old Athens followed by a late dessert of ice cream before heading back to the ship.  Jim and I have done extensive research on ice cream around the world and have yet to find a bad ice cream.
Jim did these with a group,  and the tour  organizer's husband and I hung out in a coffee shop.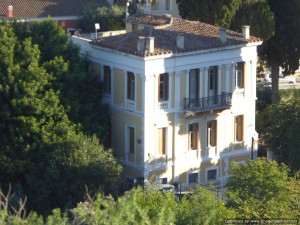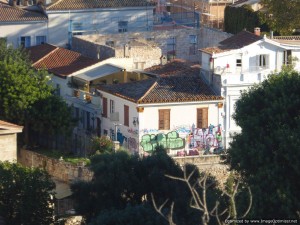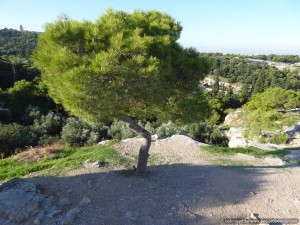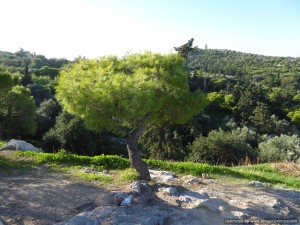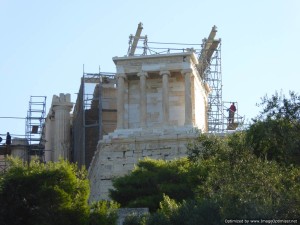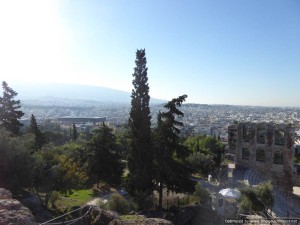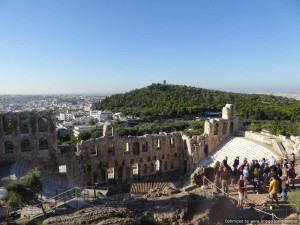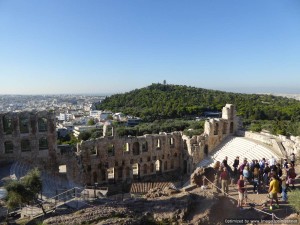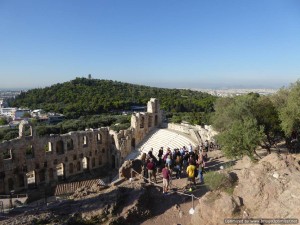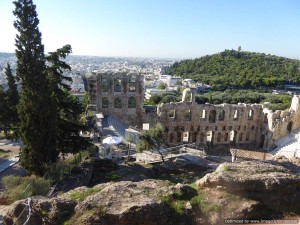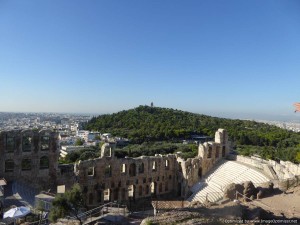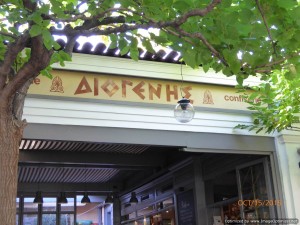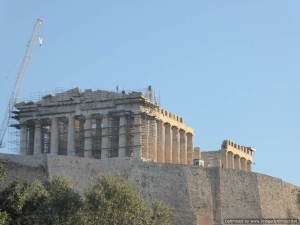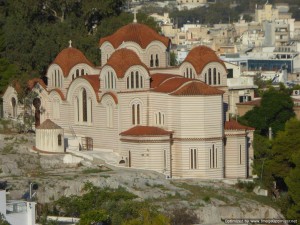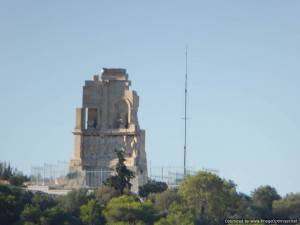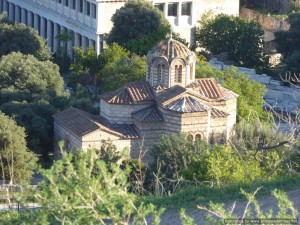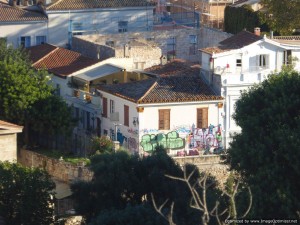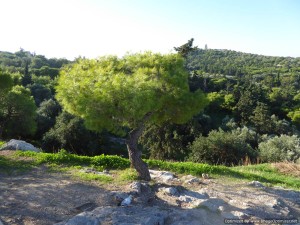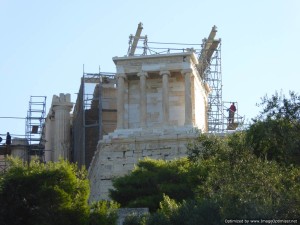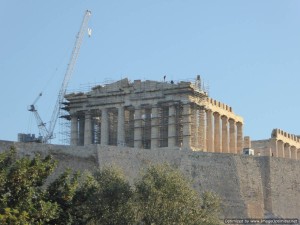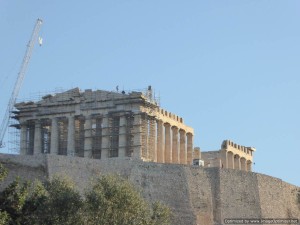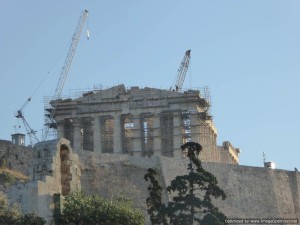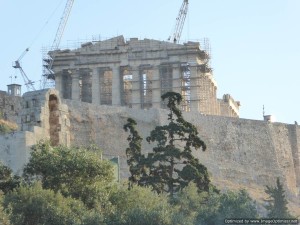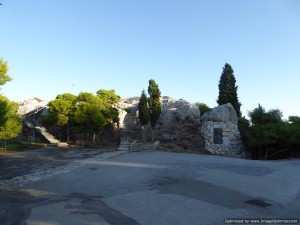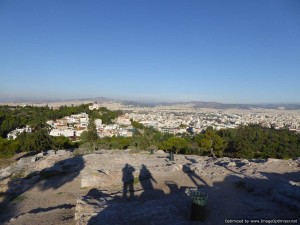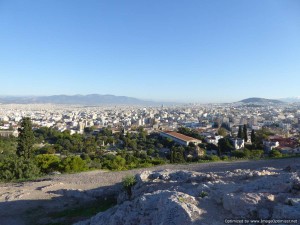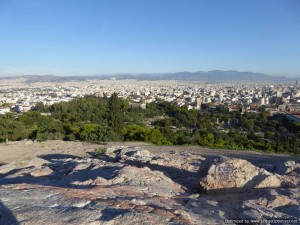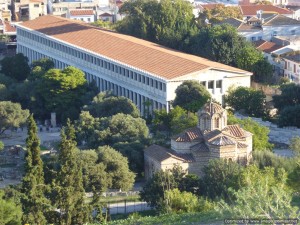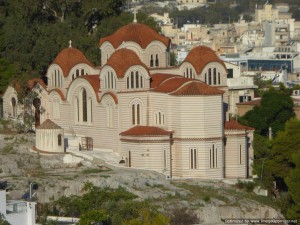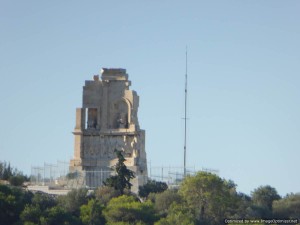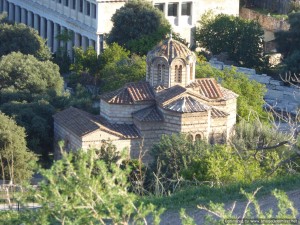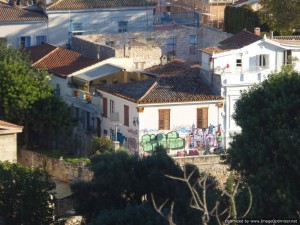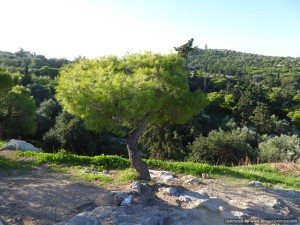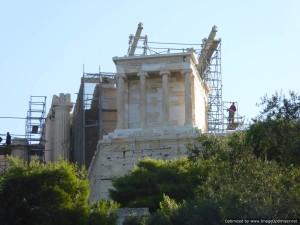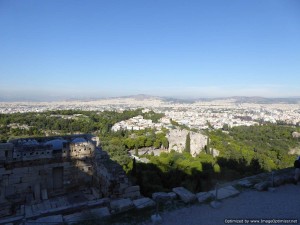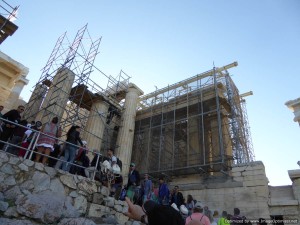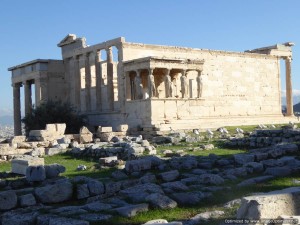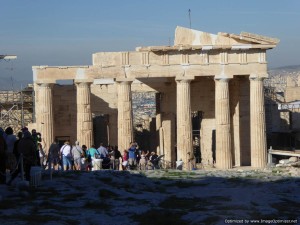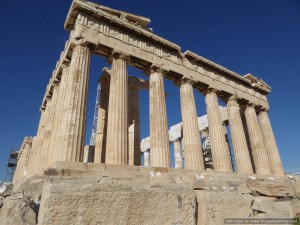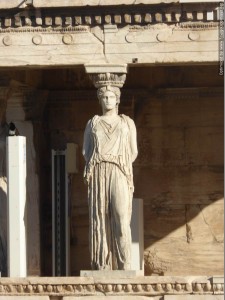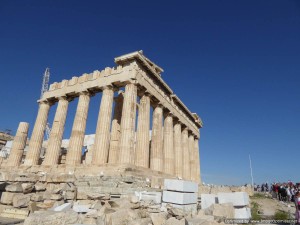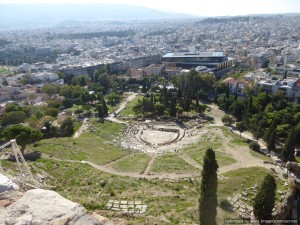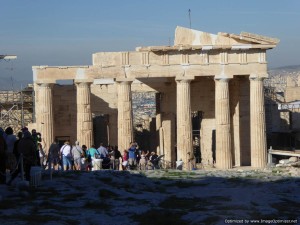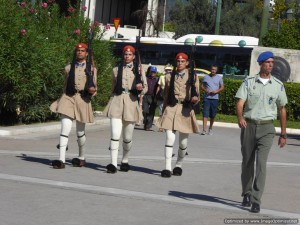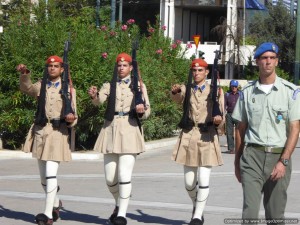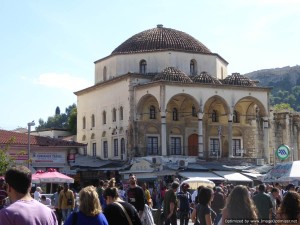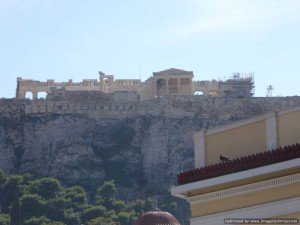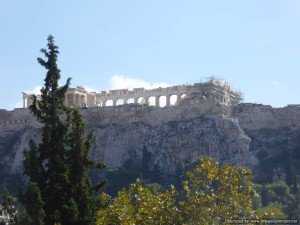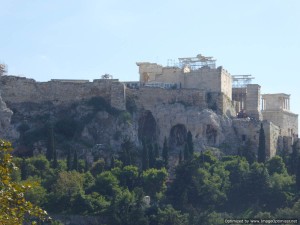 _________________________________________________________________
| | |
| --- | --- |
| Saturday, October 17, 2015 | Amalfi Coast (Salerno),italy |
I organized the tour for the Amalfi Coast. The tour operator was Sorrento Amalfi Coast Tours.
There were three other couples and us.  Italy is a beautiful country, one of my favorites.
This tour can pretty much be explained with this picture.  It it visiting a whole lot of the Italian coast.  UNESCO-listed landscape lined with small towns precariously perched between mountains & the sea.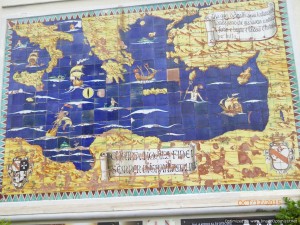 And the pictures.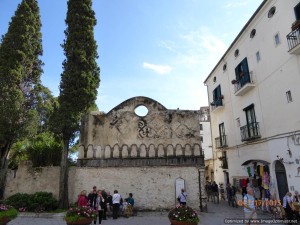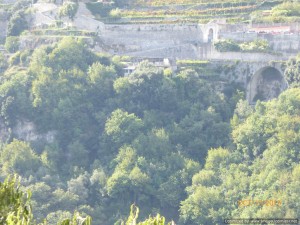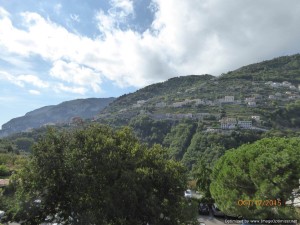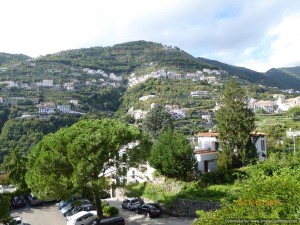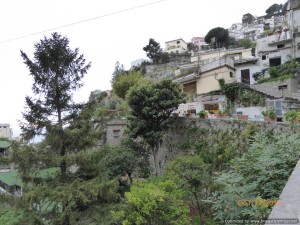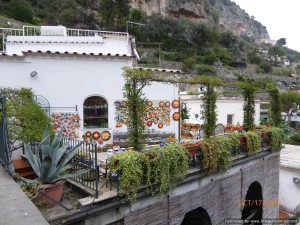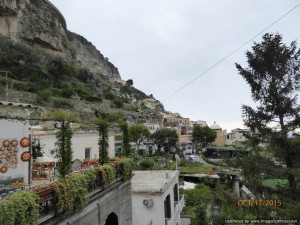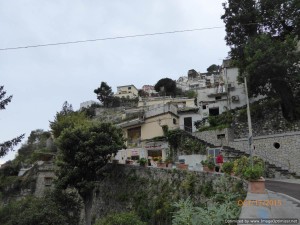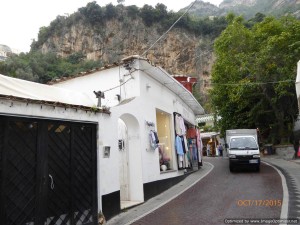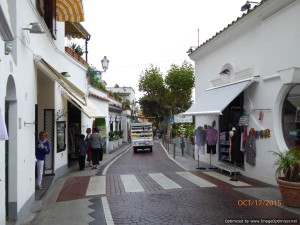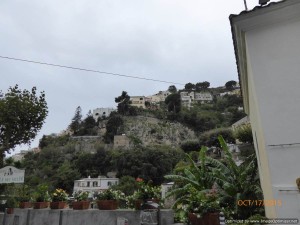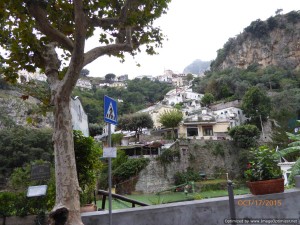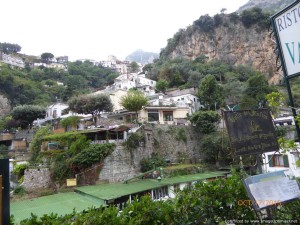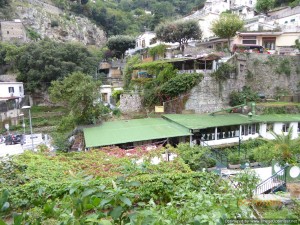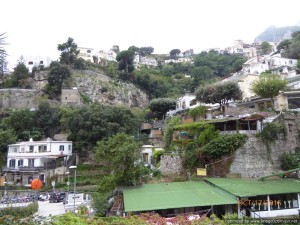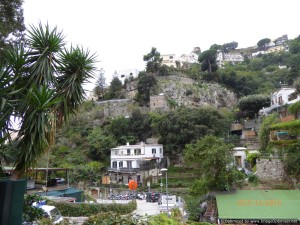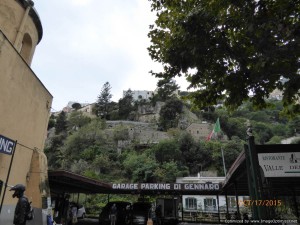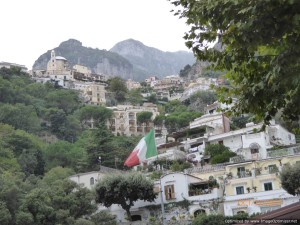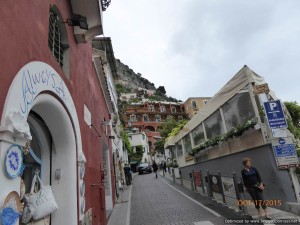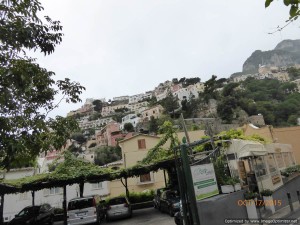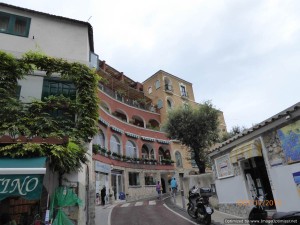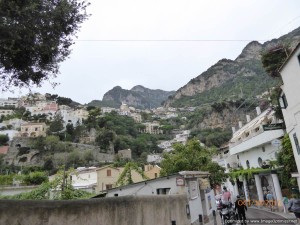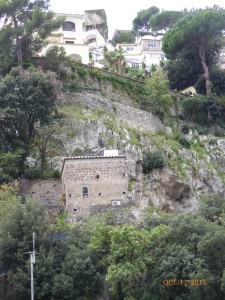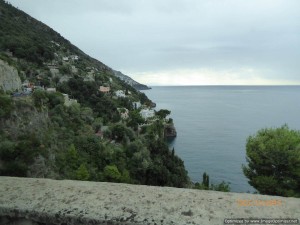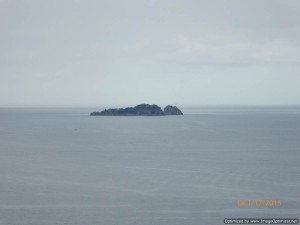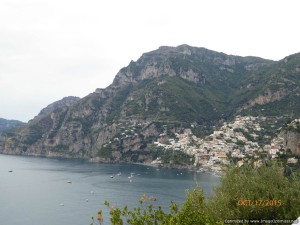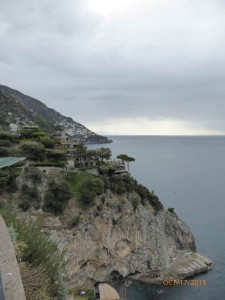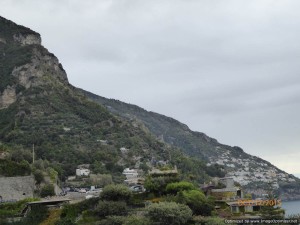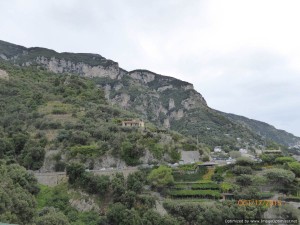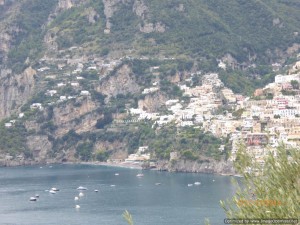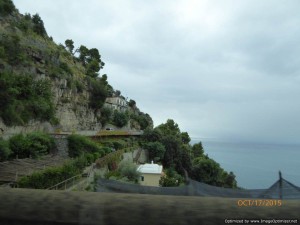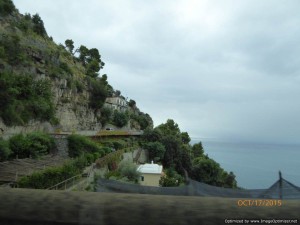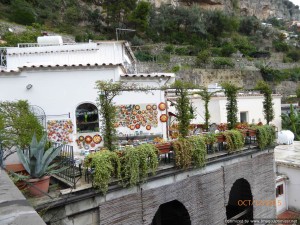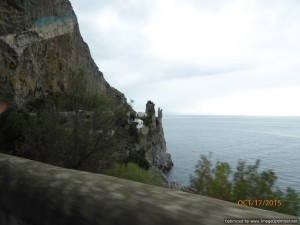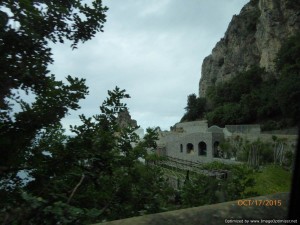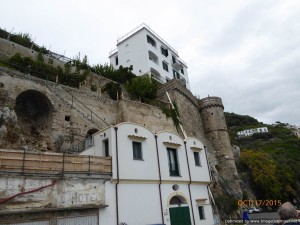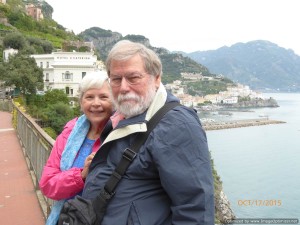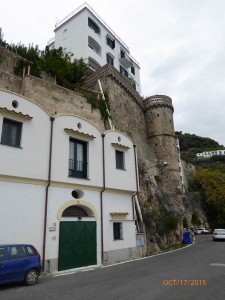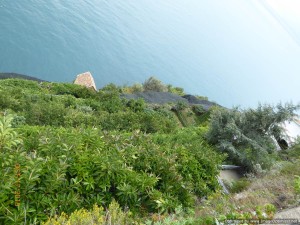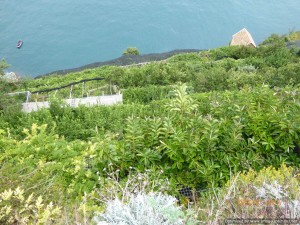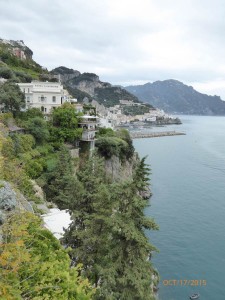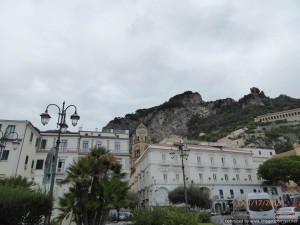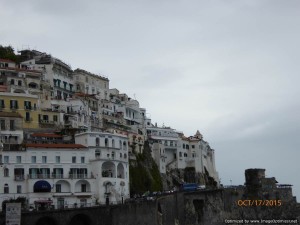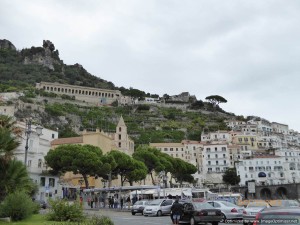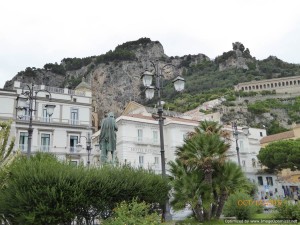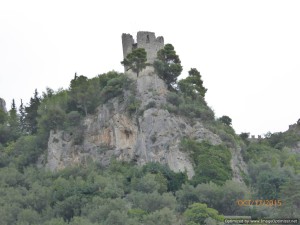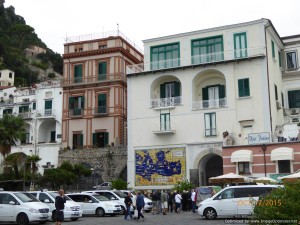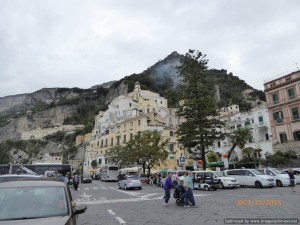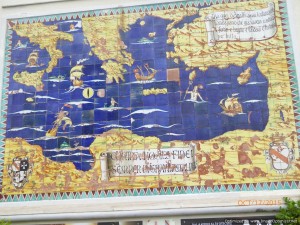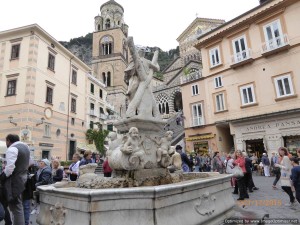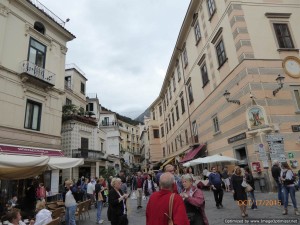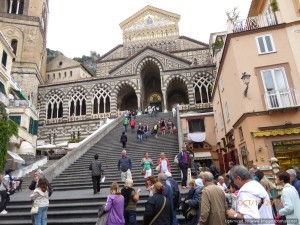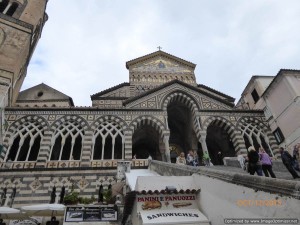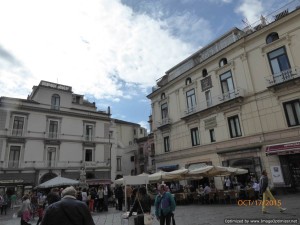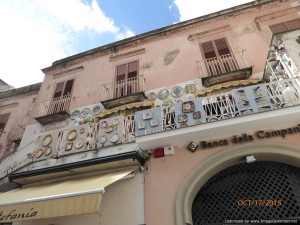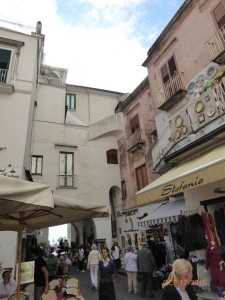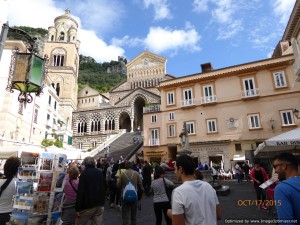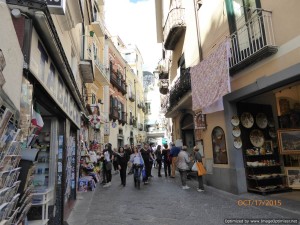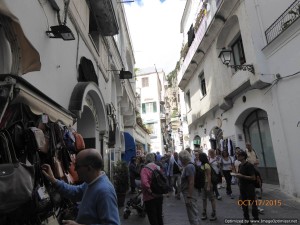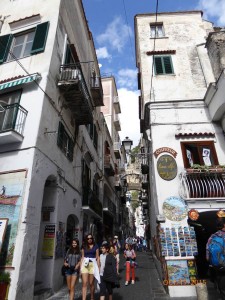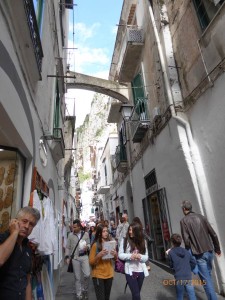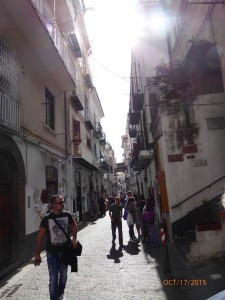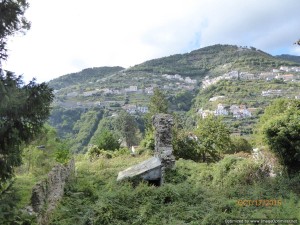 The itinerary for cruise one.
Day
Ports of Cal
Arrival
Departure

Wednesday, October 7, 2015

Barcelona, Spain

—

5:00 pm

Thursday, October 8, 2015

Cannes, France

9:00 am

6:00 pm

Friday, October 9, 2015

Florence/pisa(livorno),italy

7:00 am

7:00 pm

Saturday, October 10, 2015

Rome (civitavecchia), Italy

7:00 am

7:00 pm

Sunday, October 11, 2015

Cruising

—

—

Monday, October 12, 2015

Cruising

—

—

Tuesday, October

13, 2015

Santorini, Greece

7:00 am

5:00 pm

Wednesday, October 14, 2015

Ephesus (kusadasi), Turkey

7:00 am

5:00 pm

Thursday, October 15, 2015

Athens (piraeus), Greece

6:00 am

6:00 pm

Friday, October 16, 2015

Cruising

—

—

Saturday, October 17, 2015

Amalfi Coast (salerno),italy

7:00 am

6:30 pm

Sunday, October 18, 2015

Cruising

—

—

Monday, October 19, 2015

Barcelona, Spain

6:00 am