May 22, 2017                  Double click pictures to enlarge
We arrived by train to Vienna Austria from Prague Czech Republic  late afternoon. Our driver met us on the platform to help with luggage which certainly makes it much easier.
May 23, 2017
We got out for a few hours today, took a few pictures. We plan to get out tomorrow and see how far we can get. They tell us "leave the hotel and make two right turns".  So we will see.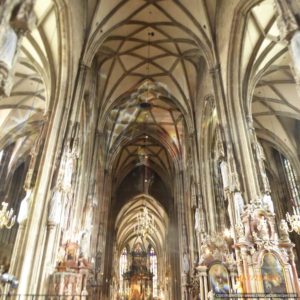 St, Stephen's Cathedral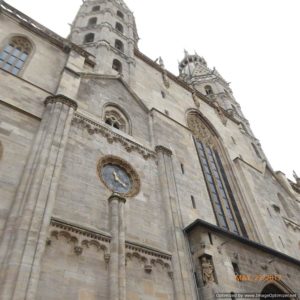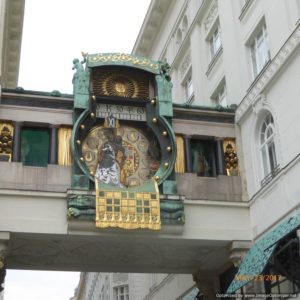 Vienna's Ankar clock built between 1911 & 1914. It forms a bridge between two buildings of the Ankar Insurance Company. In the course of 12 hours 12 historical figures, or pairs of figures move across the bridge.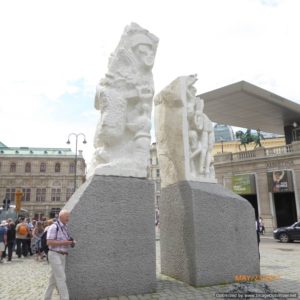 These memorials were built to honor the people of Austria that suffered during WW2. Twenty percent of Vienna was destroyed and another 30% of Vienna was damaged by allied bombing during WW2.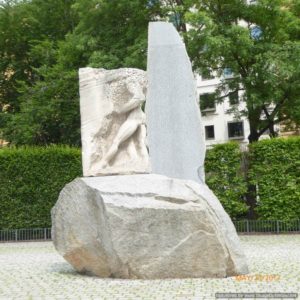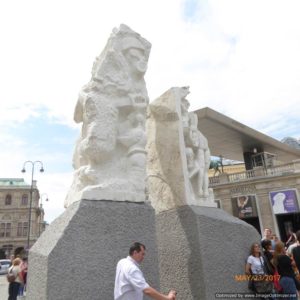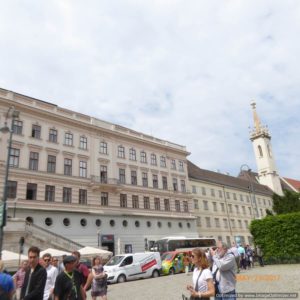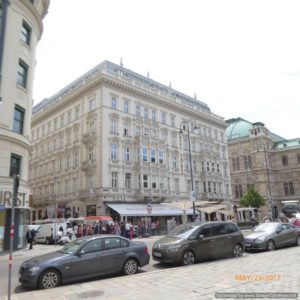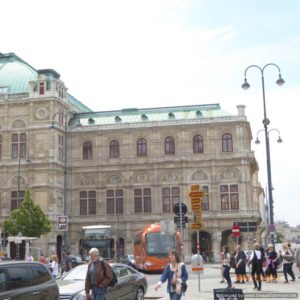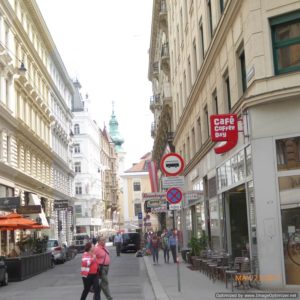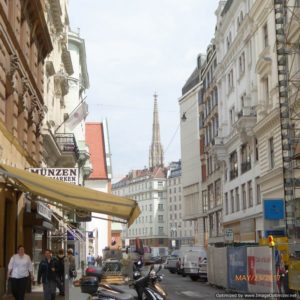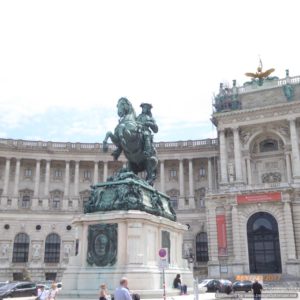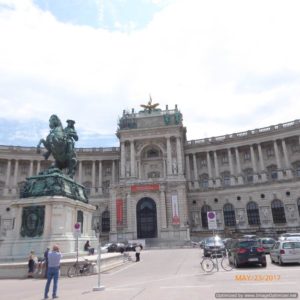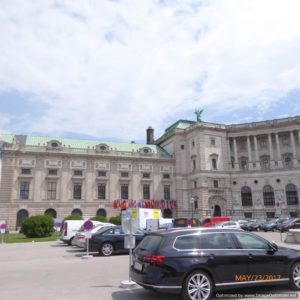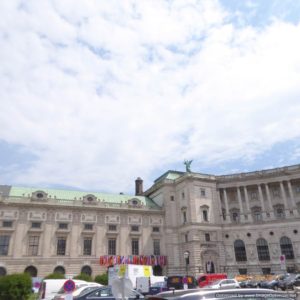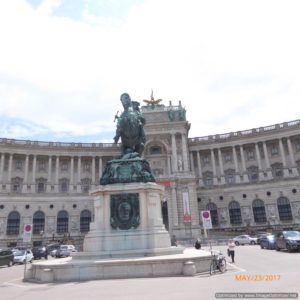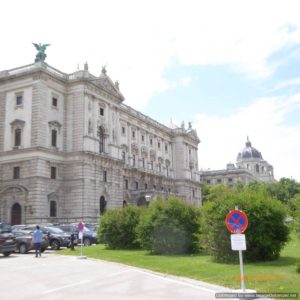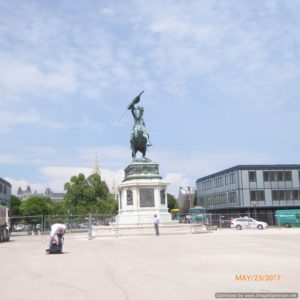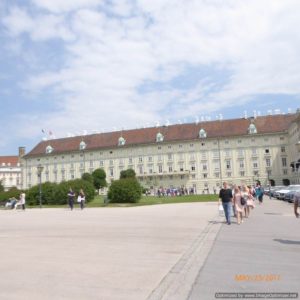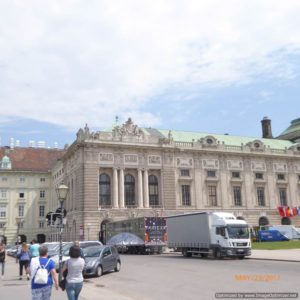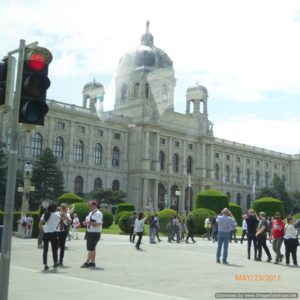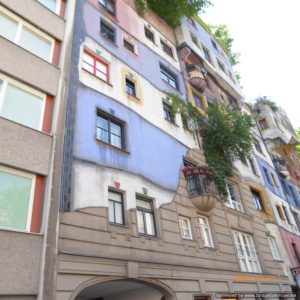 This is a market with individual businesses on street level and apartments above.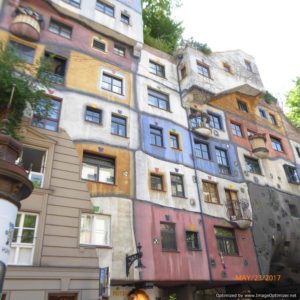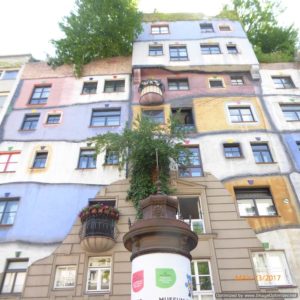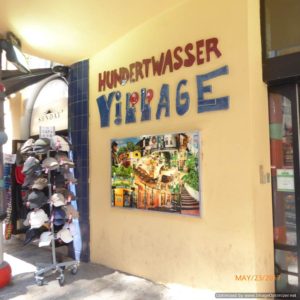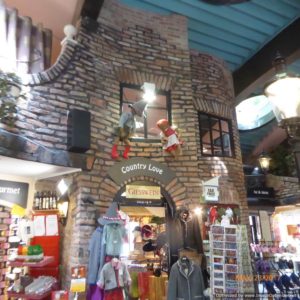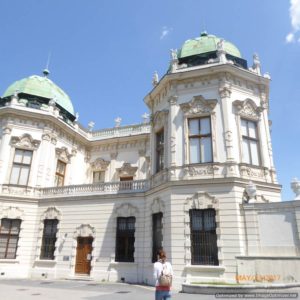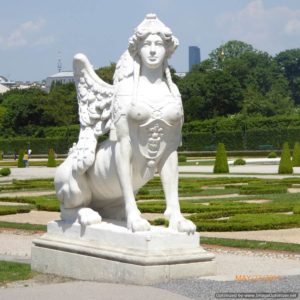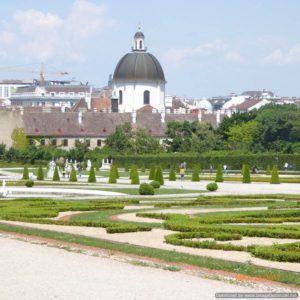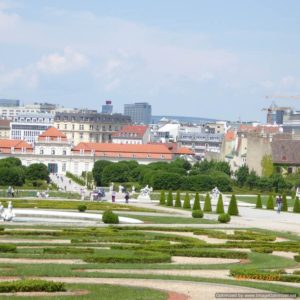 The Belvedere Park and Garden with  museum and stables.
The complex was built as a summer residence for Prince Eugene  of Savoy at the end of the 15th century.
The lower palace houses many works of art.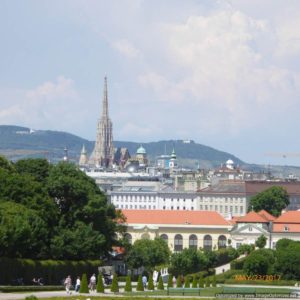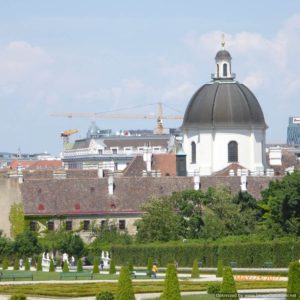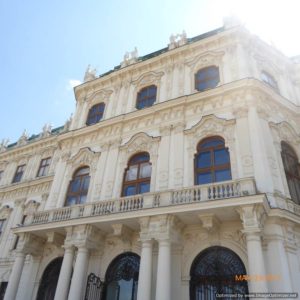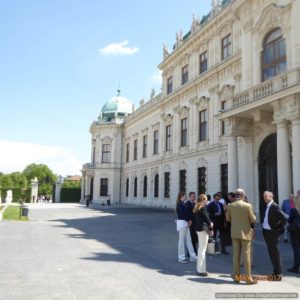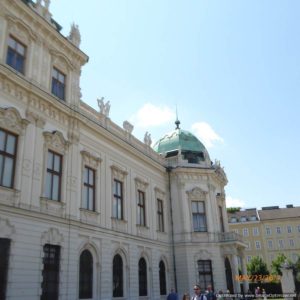 May 24,  2017
Today it is raining in Vienna, but  intrepid travelers that we are, we grabbed our umbrellas and took off, following the "go out the door and make two right turns" advice we received yesterday. After going a couple of blocks I asked Jim if he had brought a map, turns out neither of us had remembered, and everywhere here looks alike. We turned around for a map.
A few more pictures.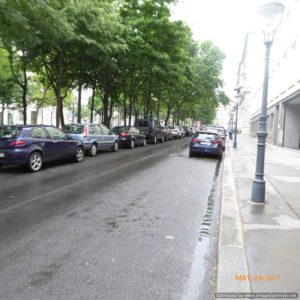 Traffic is really crazy here like most cities. What they have done here to "compensate" is to change many of the streets to all one way, with only one lane to drive in. Like picture above, parking is for right and left lanes, driving is for center lane only.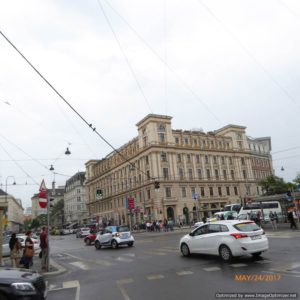 Power grids and support poles for electric street cars etc.. are really in the way.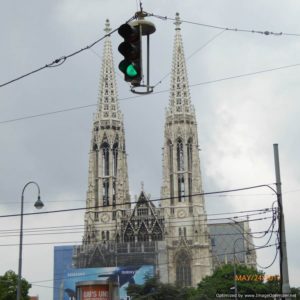 Church steeples are part of Votive Church which was dedicated in 1879 and is going through some reconstruction.    
 Following an unsuccessful attempted assassination of Austria's emperor Franz  Joseph in 1853,  the emperor's brother Ferdinand Maximilian (The ruler of Mexico from 1864 until his death in 1867) started the church to thank God for saving Franz Joseph's life.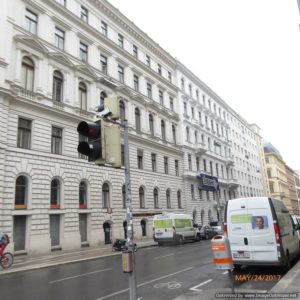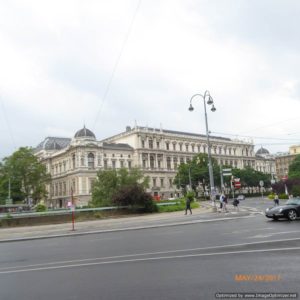 We have a day trip from Vienna tomorrow which will be a bus trip to the Danube Valley, a boat trip and a walking tour.
May 25, 2017
So today we went on a tour which consisted of riding in a coach with somewhere around 45 or so others, and being driven around 60-70 miles out into the Danube Valley. Pictures from the bus will be obvious due to the blur. Pictures from the boat will be obvious by their blurring also.
When we got to Willkommen In Spitz we stopped and took a boat ride down the Danube.
After the boat ride we went to Melk Abbey which is quite beautiful.
Now today's pictures…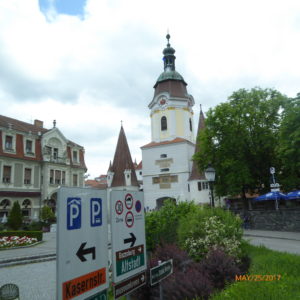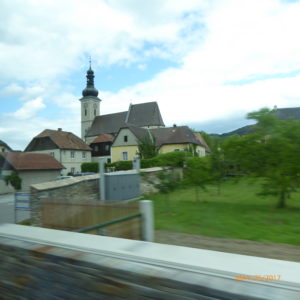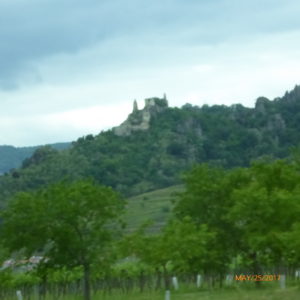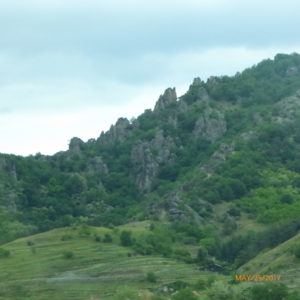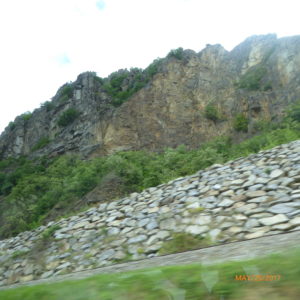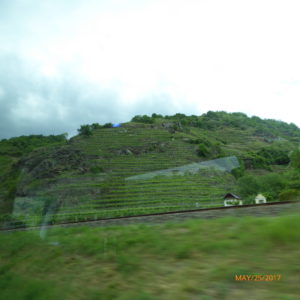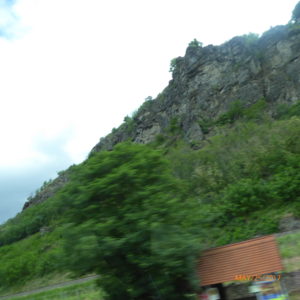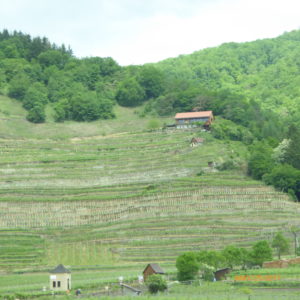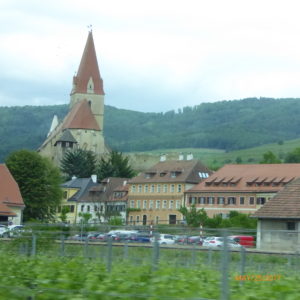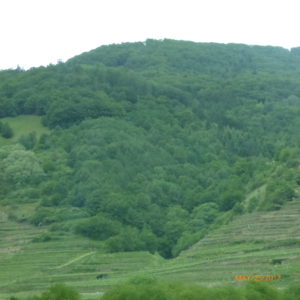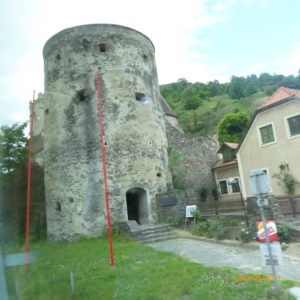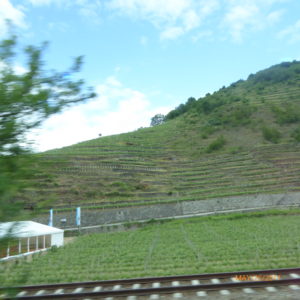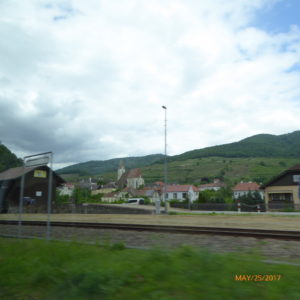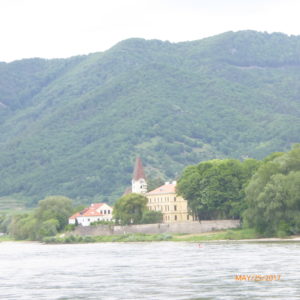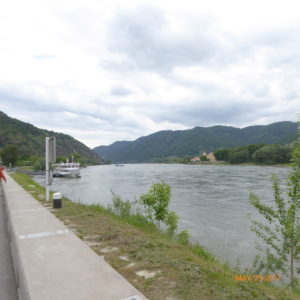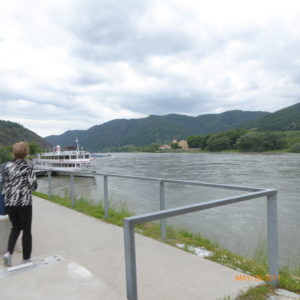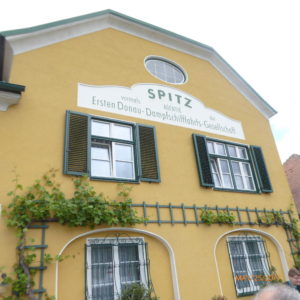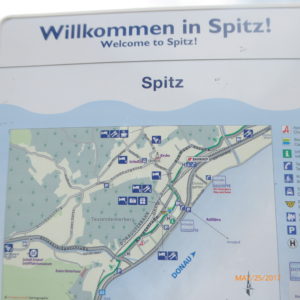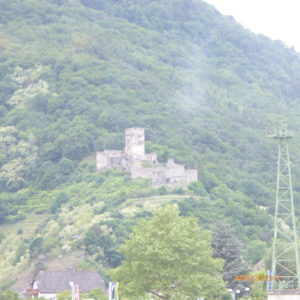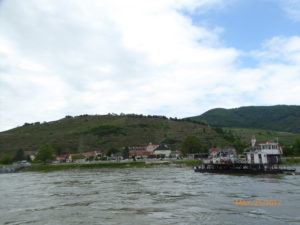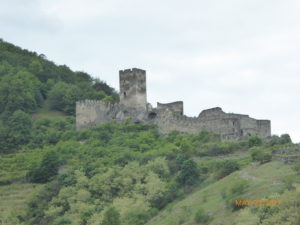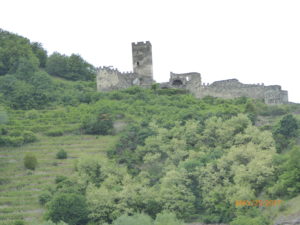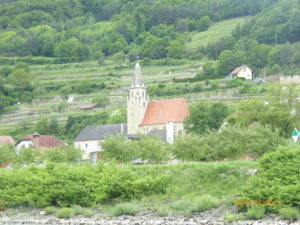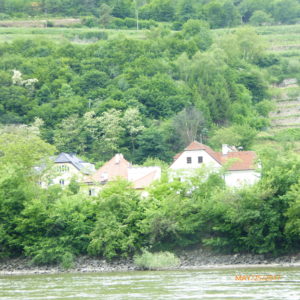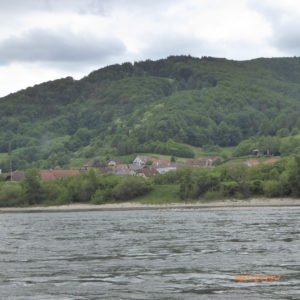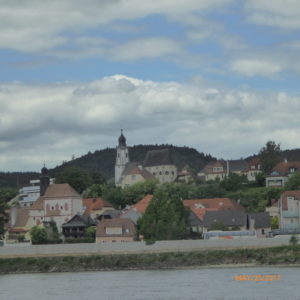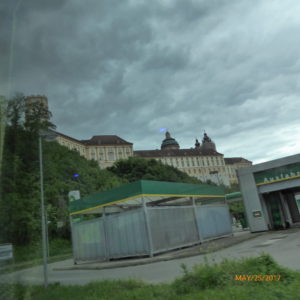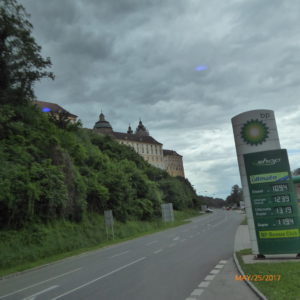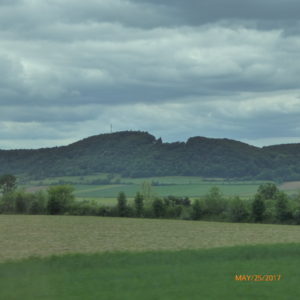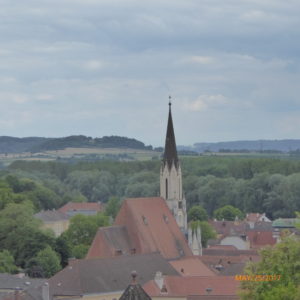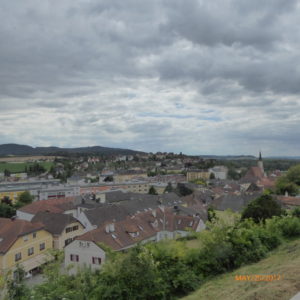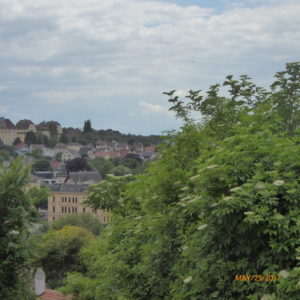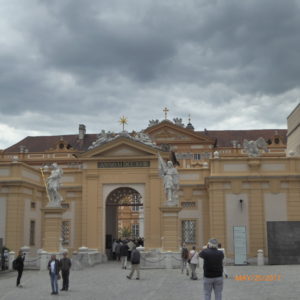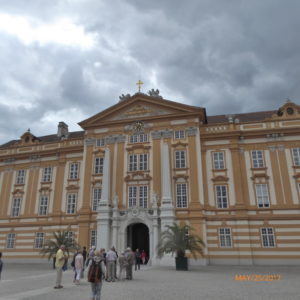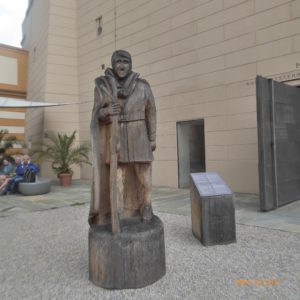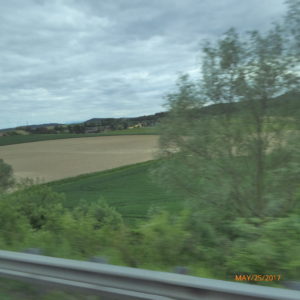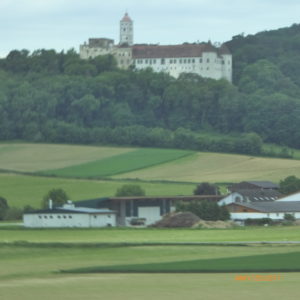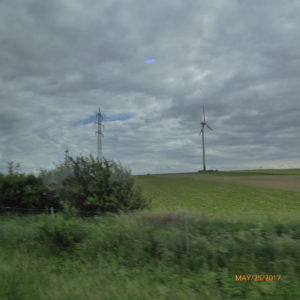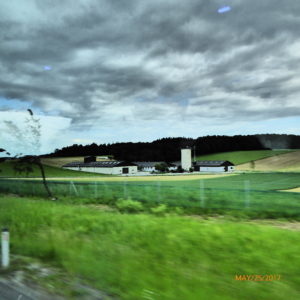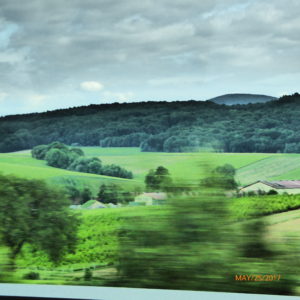 Along the way we passed quite a bit of farm land and farms but did not see any livestock or any horses at all. There are a whole lot of  wineries and many of them are on land so steep the vines have to be terraced. 
May 26, 2017
We have two days left and then we leave for Budapest on May 28. Today the plan is to try to use HOHO buses to identify the pictures we already have, and get some pictures of some other specific buildings.
May 27, 2017
Today with the help of HOHO and a lot of walking we found most of the locations I wanted to get pictures of.  So here are some of Vienna's treasures.
The famous Vienna Opera House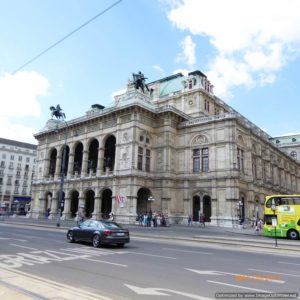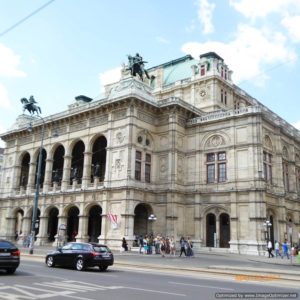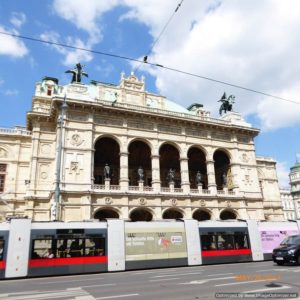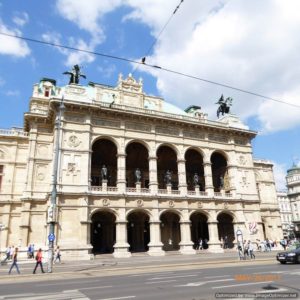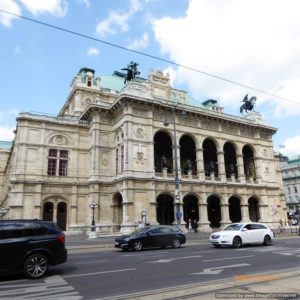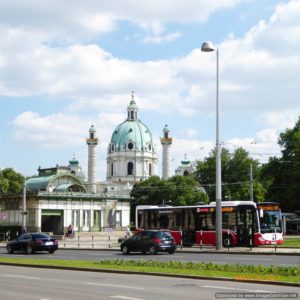 St. Charles Church was built for the patron saint Charls Borromeo who was revered as a healer of plague sufferers.
The two story building in front of the church is one of the first entries to Vienna's underground, built in the early 1900s.
Construction began in 1716, completed 1737 and restored in the 1980s.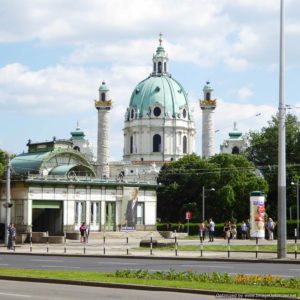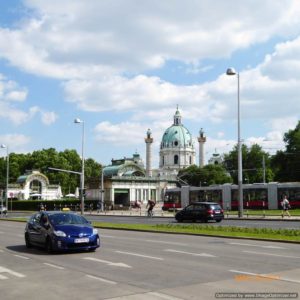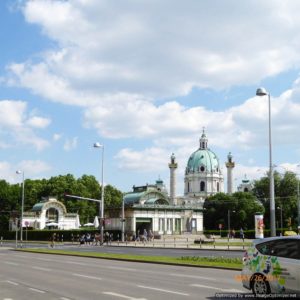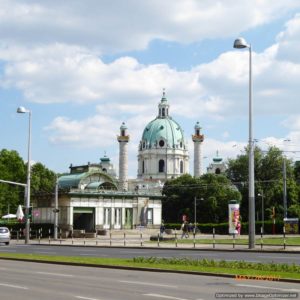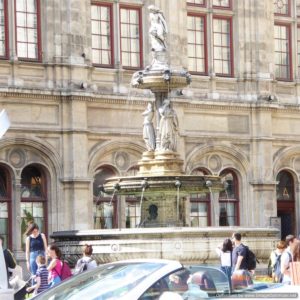 One of the fountains in front of the opera house.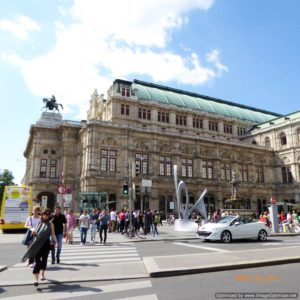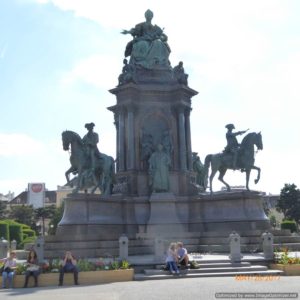 The above sculpture is between the two buildings that make up the huge historical museum.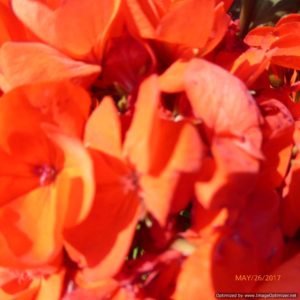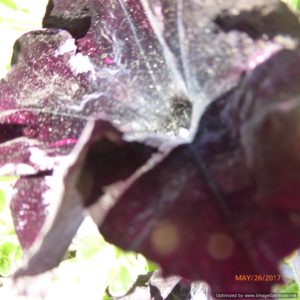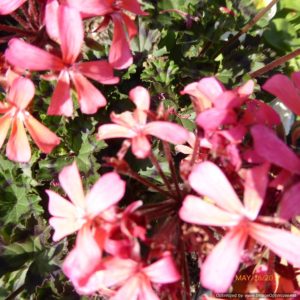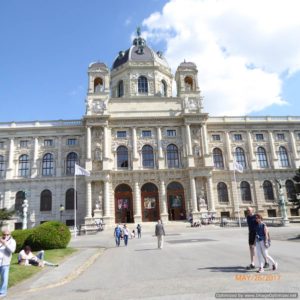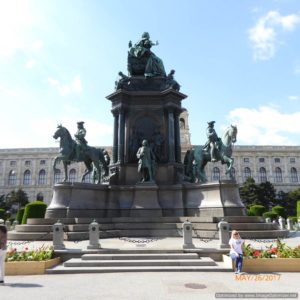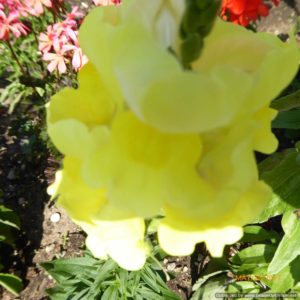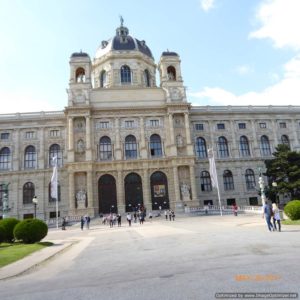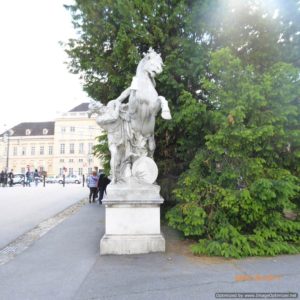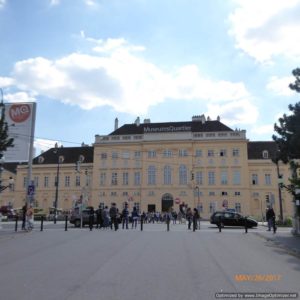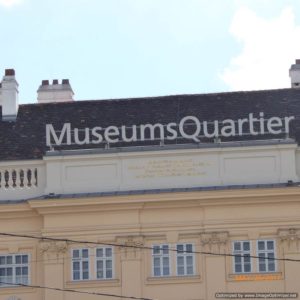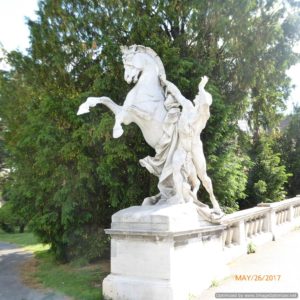 One of the sculptures in the museum area.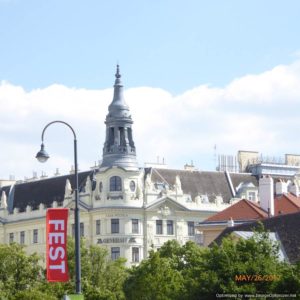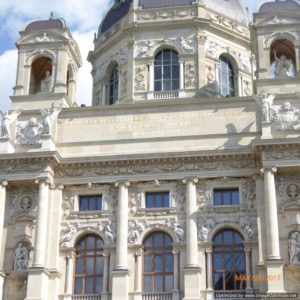 Bands were playing in several locations.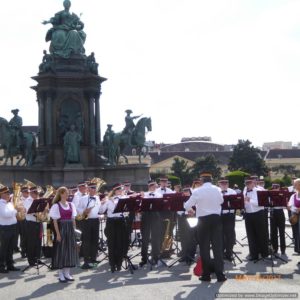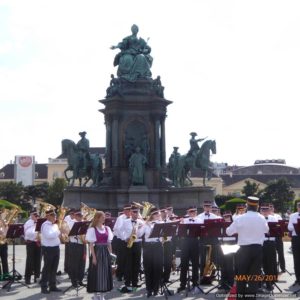 Entryway into the Hofurg Imperial Palace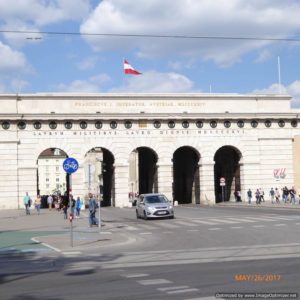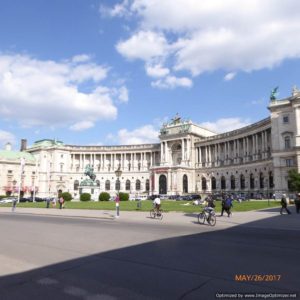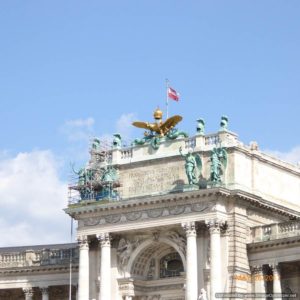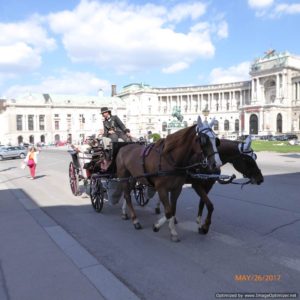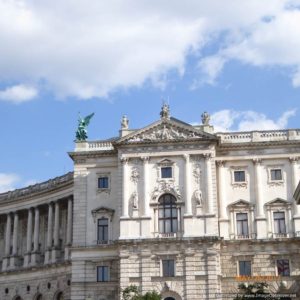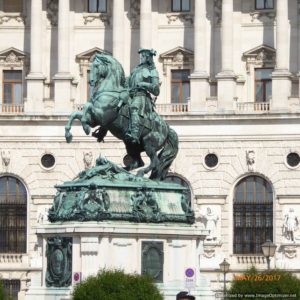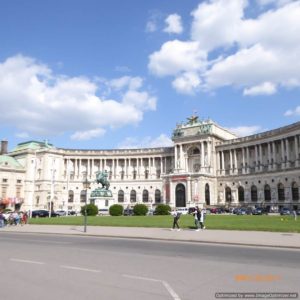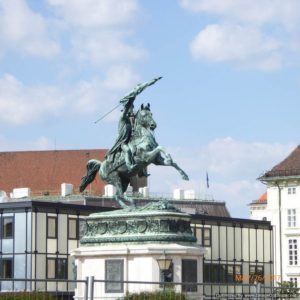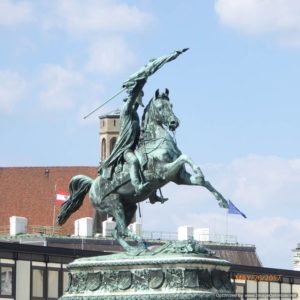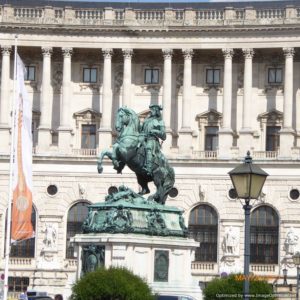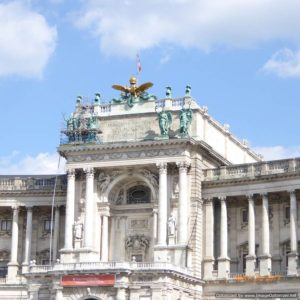 Parliament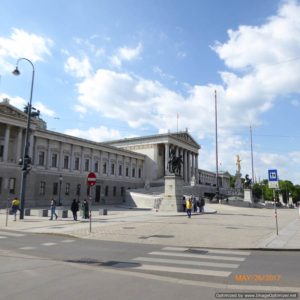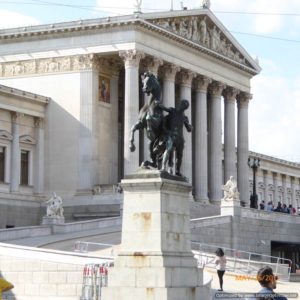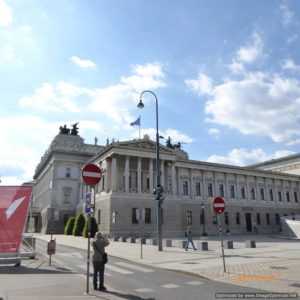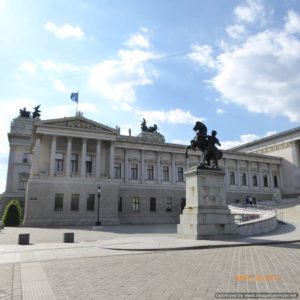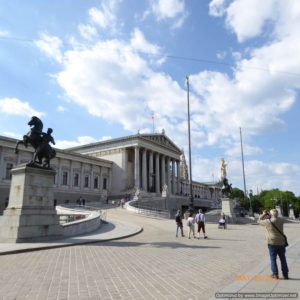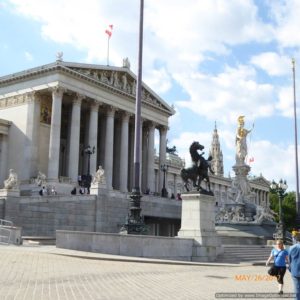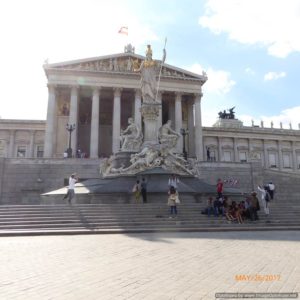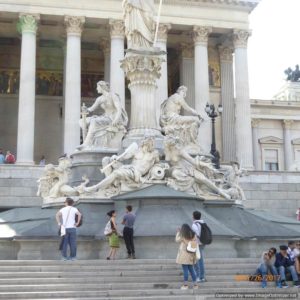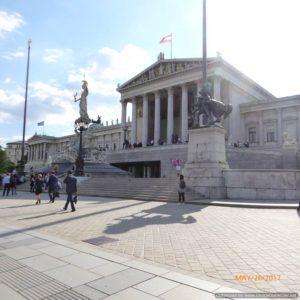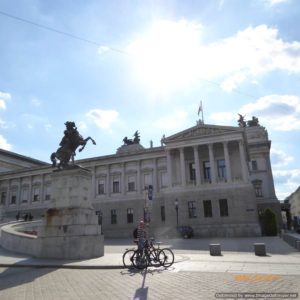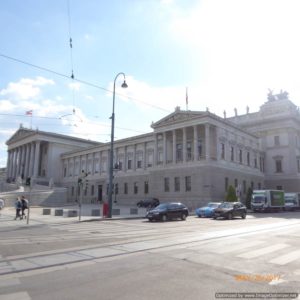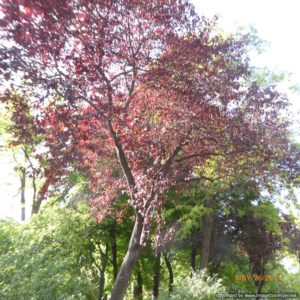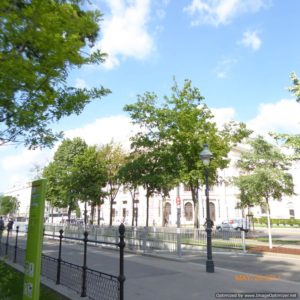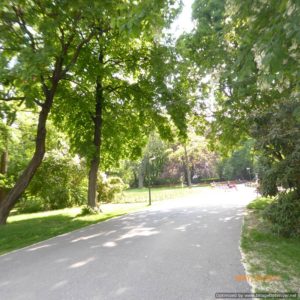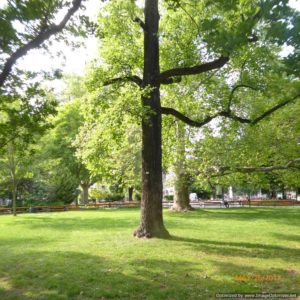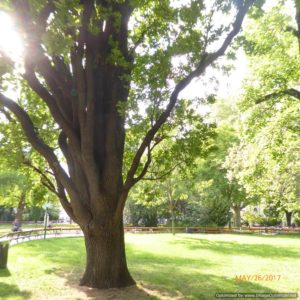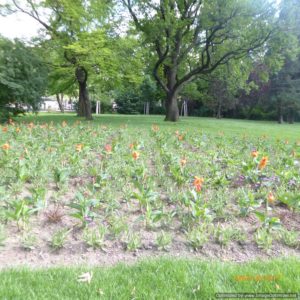 Pretty public park areas with many people out enjoying  a beautiful day.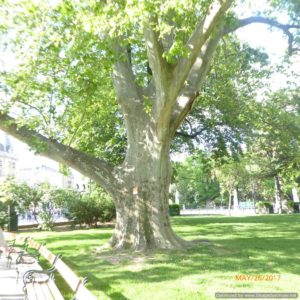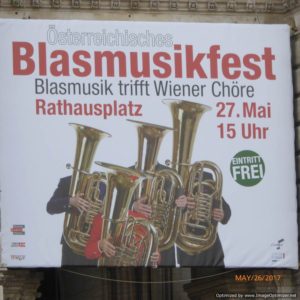 Vienna City Hall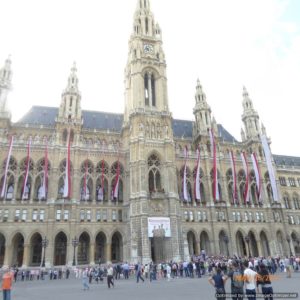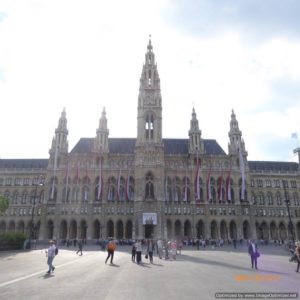 *******************************************************
Budapest Hungary  May 29, 2017
The correct pronunciation is Boo-duh-pesht .
We arrived in Budapest on Sunday, and today had a half day private tour to get us started.
Melinda was born in the early 70's so could remember how  her family's lives were impacted by communism.
Here are the pictures I took today.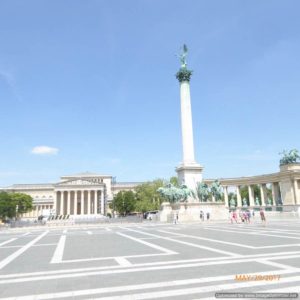 Museum of Fine Arts and Heroes Square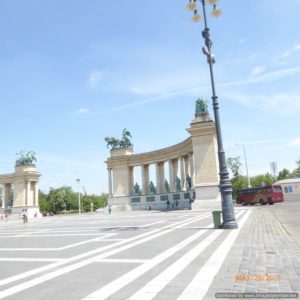 Built to commemorate the thousandth anniversary of the Magyar conquest of Hungary in 895, many parts weren't ready so it was held one year later in 1896.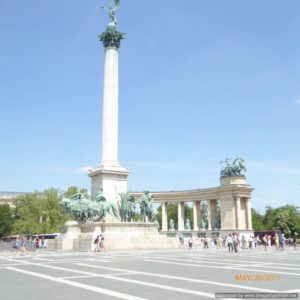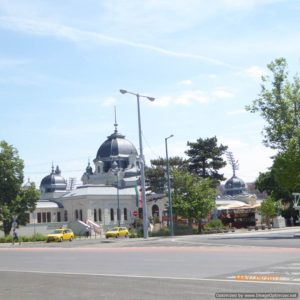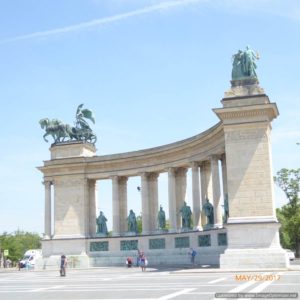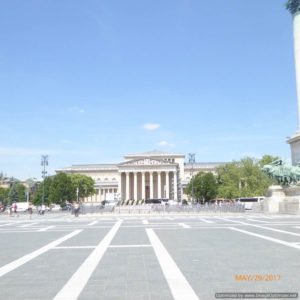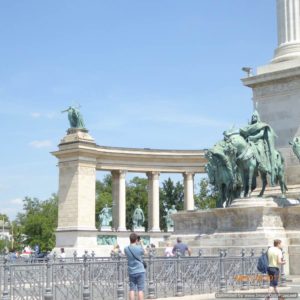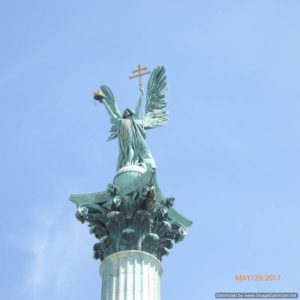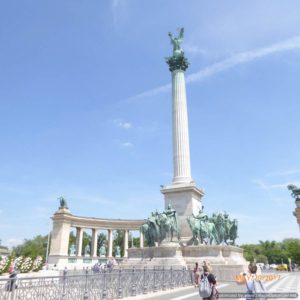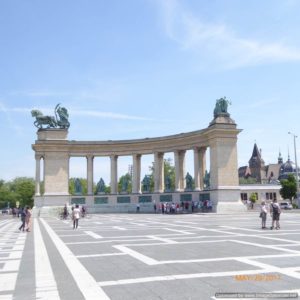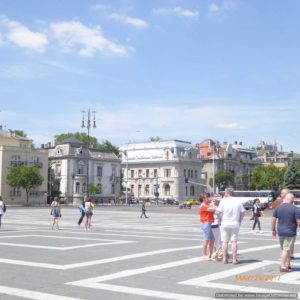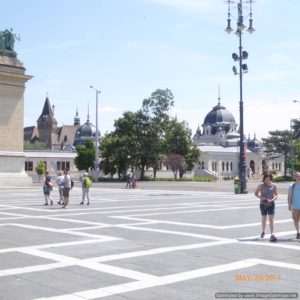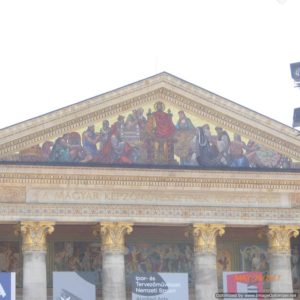 Palace of Art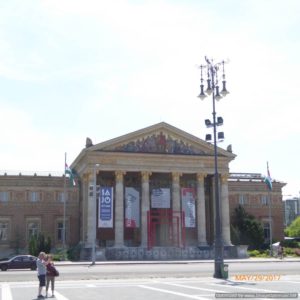 Museum of Fine Art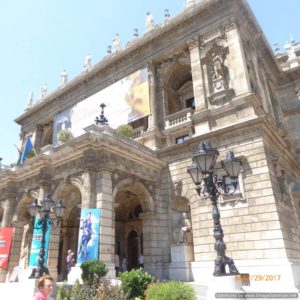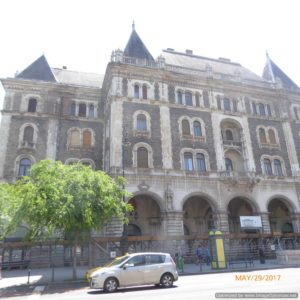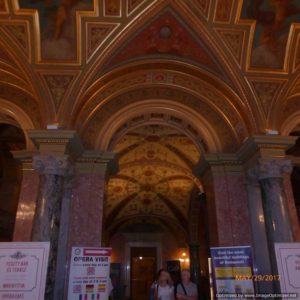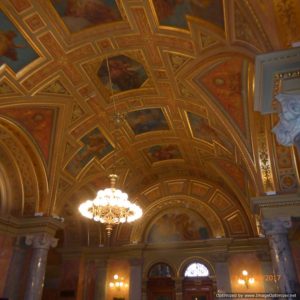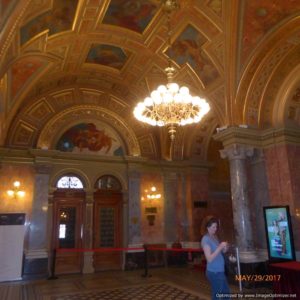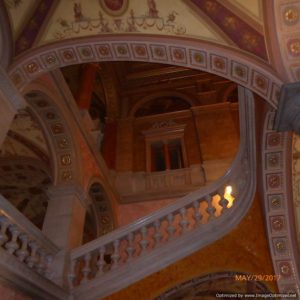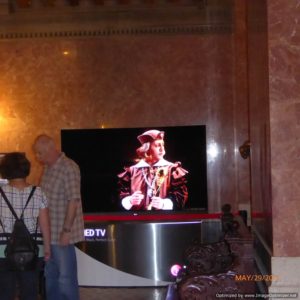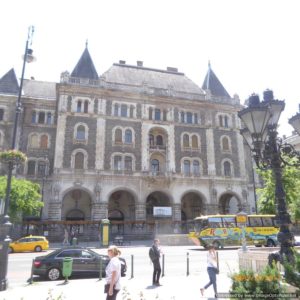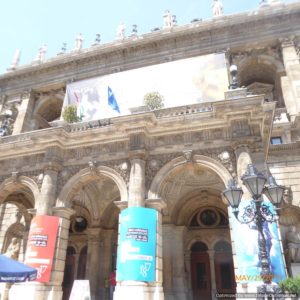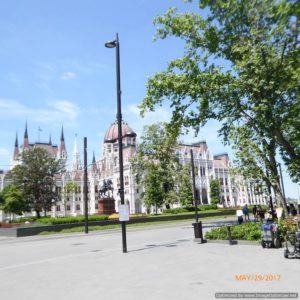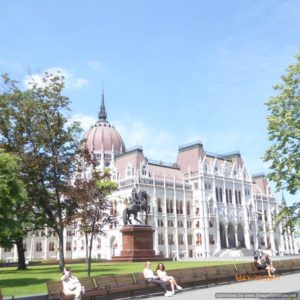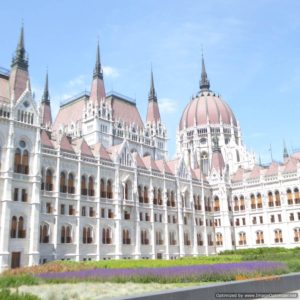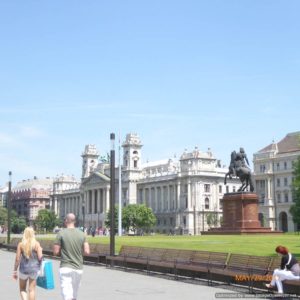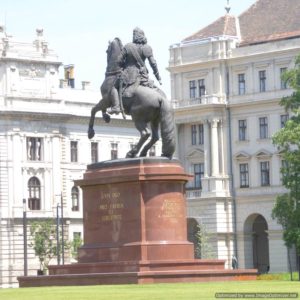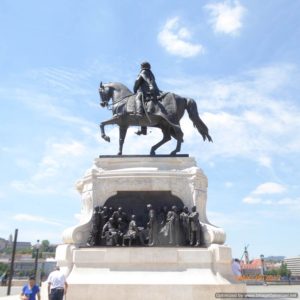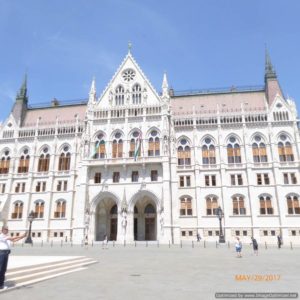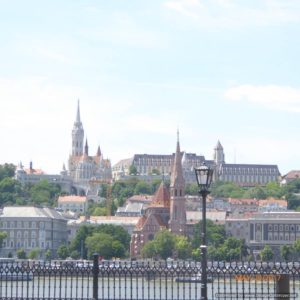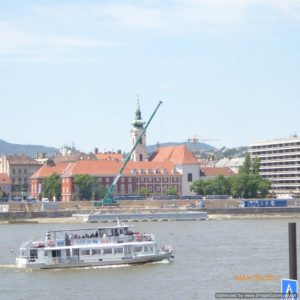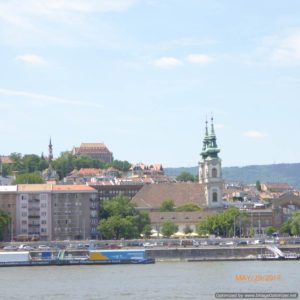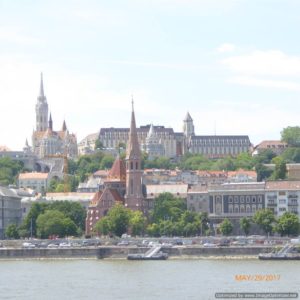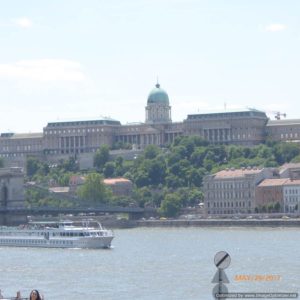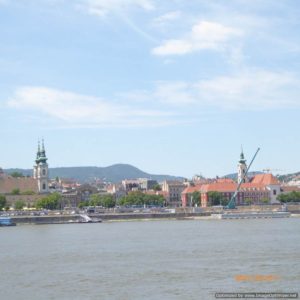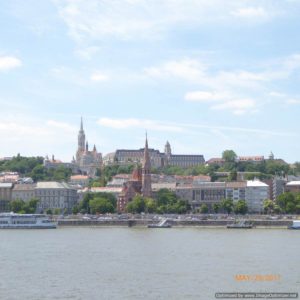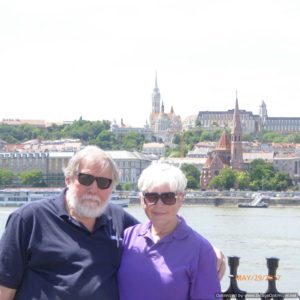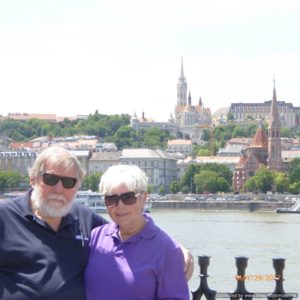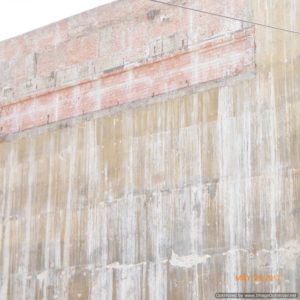 Restorations continue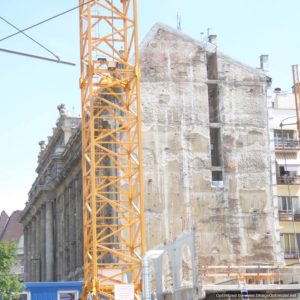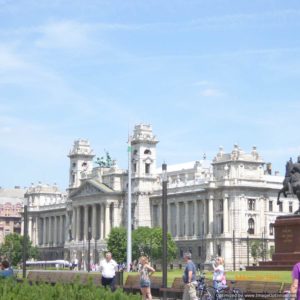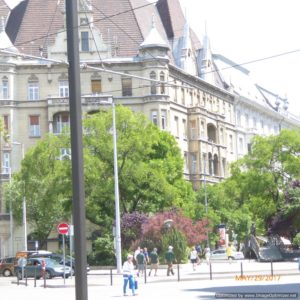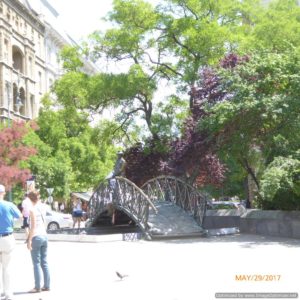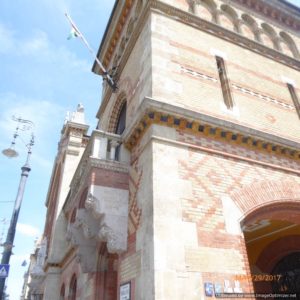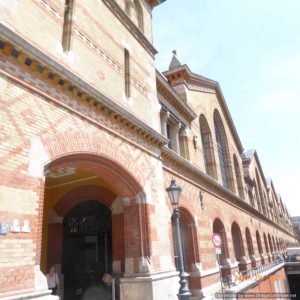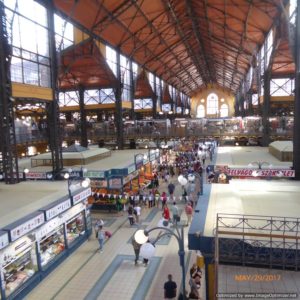 This is the central market in Budapest. There are other markets but this one is the largest. Meat, fish, vegetables, dairy products, bakery items, and all are brought here by their source. There are also non food items that people make and sell at the market. The aisles were very wide to accommodate the  the vendor and the shoppers.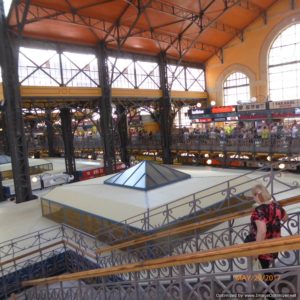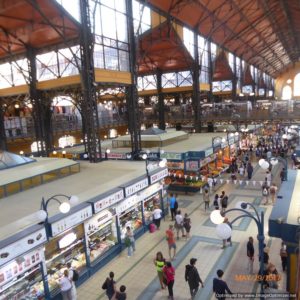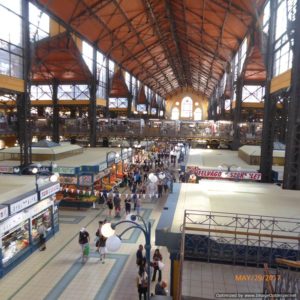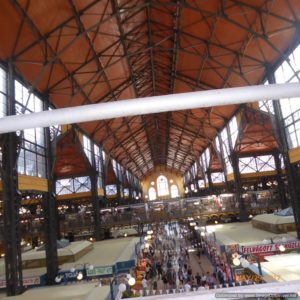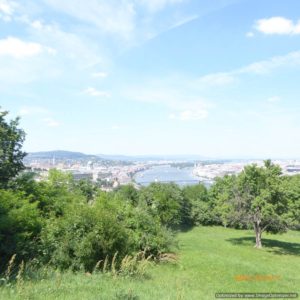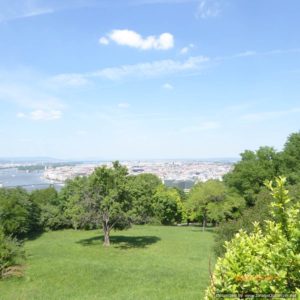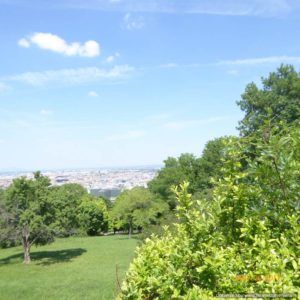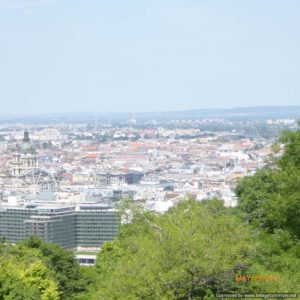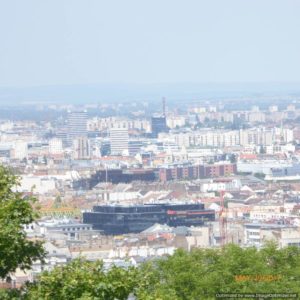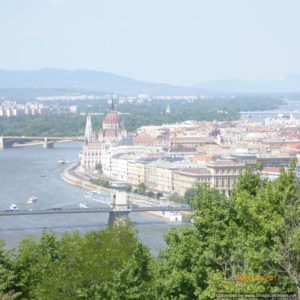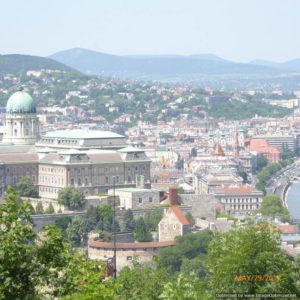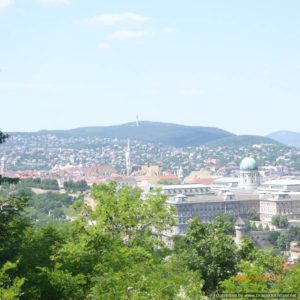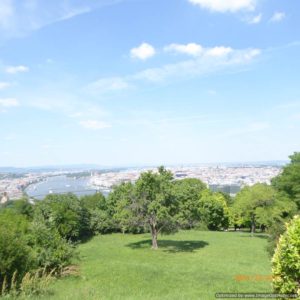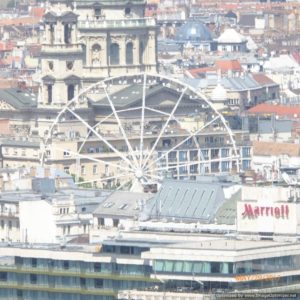 The Budapest Eye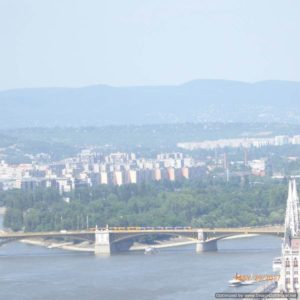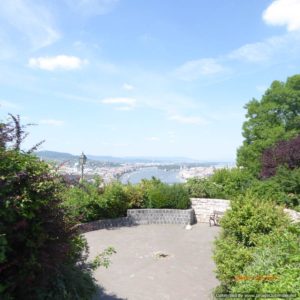 May 30, 2017
Today we went on a HOHO bus and it covered a lot of area, but with any of them, sometimes what you want to photograph is on the other side, or traffic, etc are in the way.
It was a two day ticket and we will decide if we want to go again tomorrow. It was a pretty good walk on real small cobblestones to get to the nearest bus pickup, and it was hotter than we thought it would be. Our hotel is up on a big hill, so at least we were walking down.
Walking the chain bridge was the best part because we had nice breezes then.  Chain bridge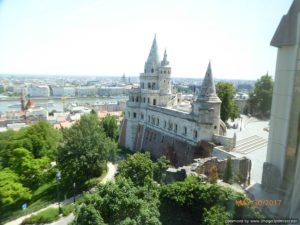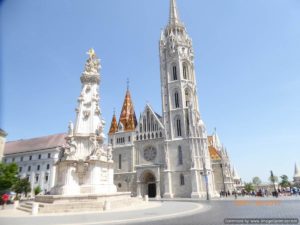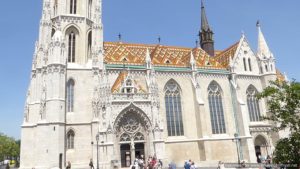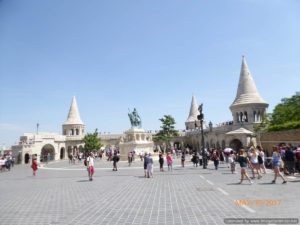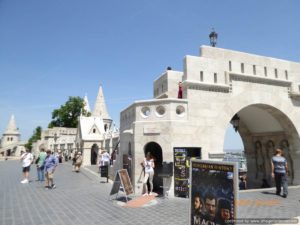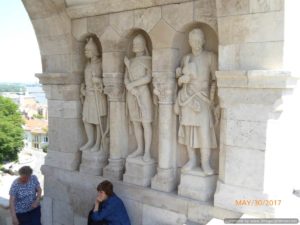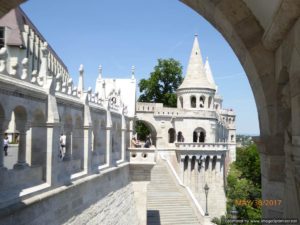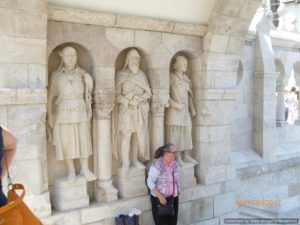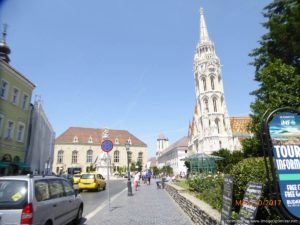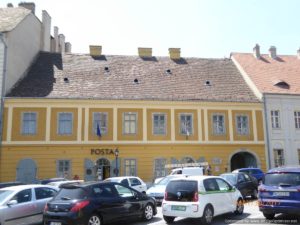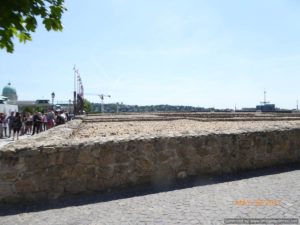 Foundations of ruins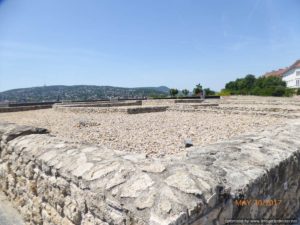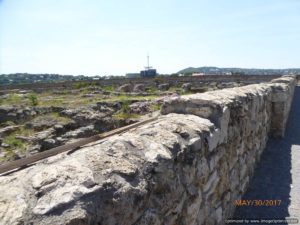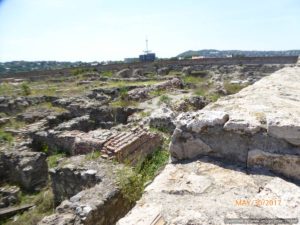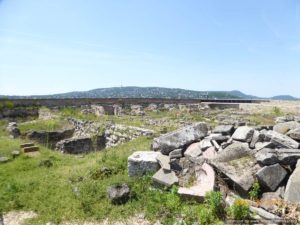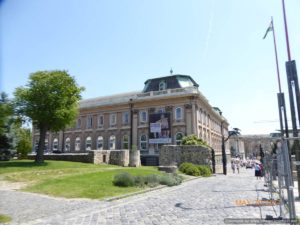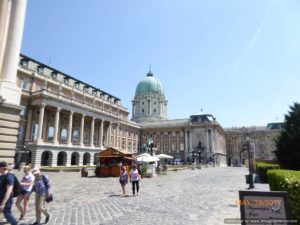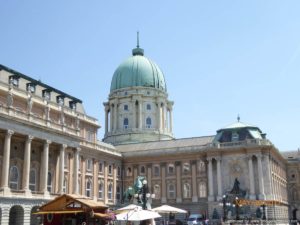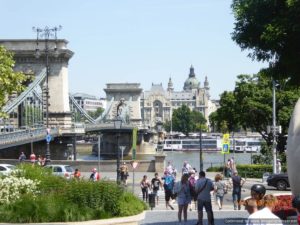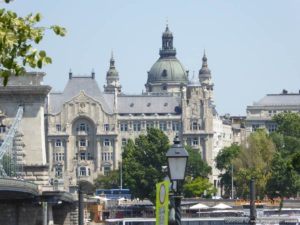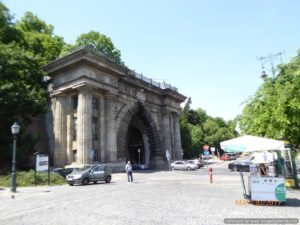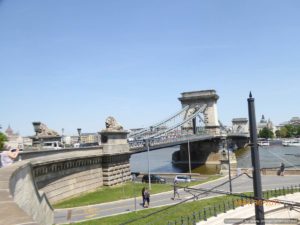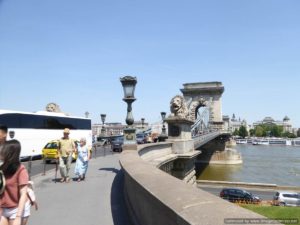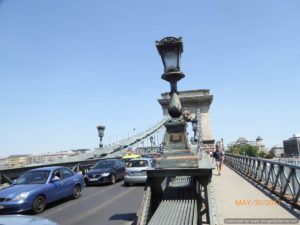 The Chain Bridge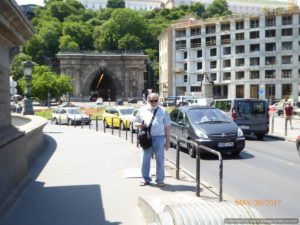 Who is following me?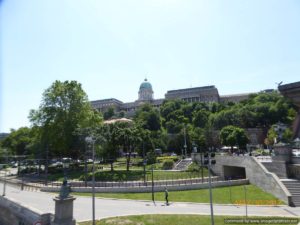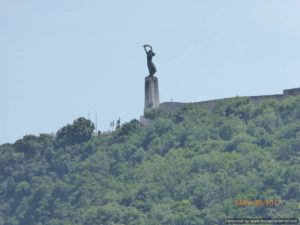 The Liberty Statue, erected in 1947,  was built to commemorate  the liberation of Hungary from Germany by the Soviets at the end of WW2.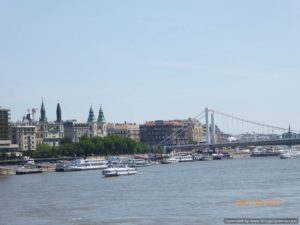 The Danube River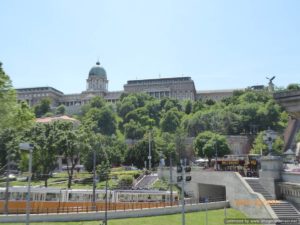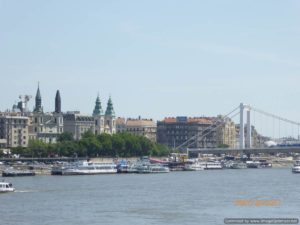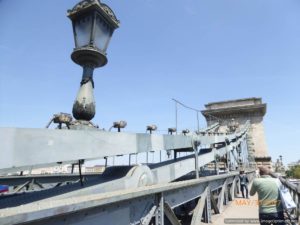 Chain Bridge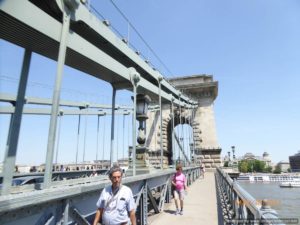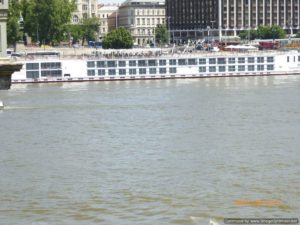 River boat cruising is popular with some, I think we will stay with the big ships.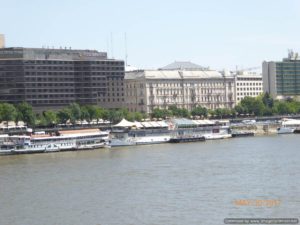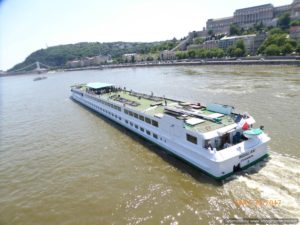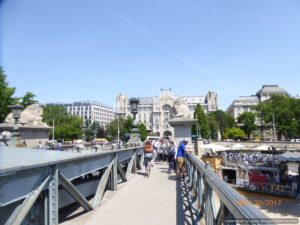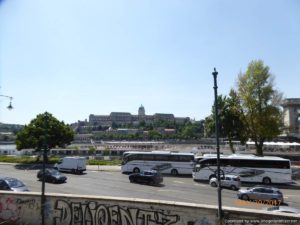 "Tagging" is alive and well.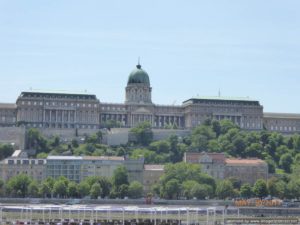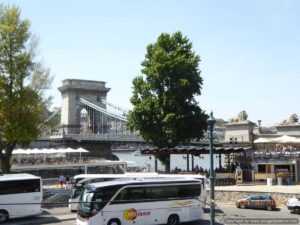 Chain Bridge in background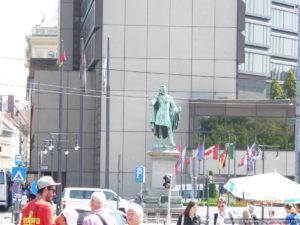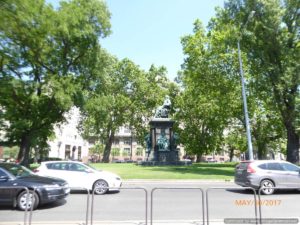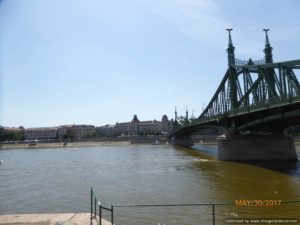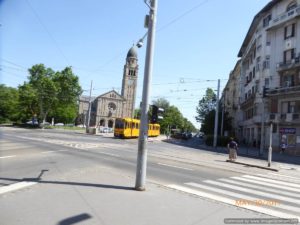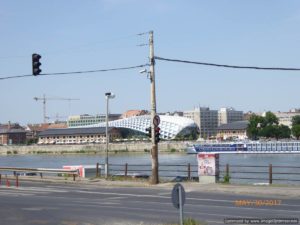 Seen in background – CET building modeled after the body of a whale used to symbolize the culture and commercial potential of one of the best preserved cities in the world. One of the main requirements of the project's approval was to renovate several old buildings.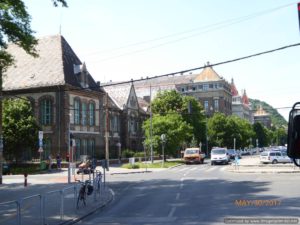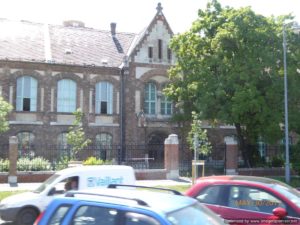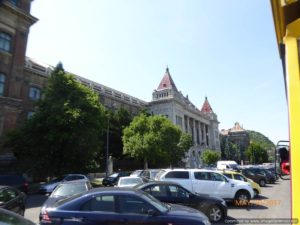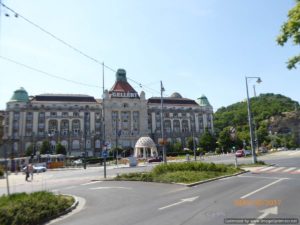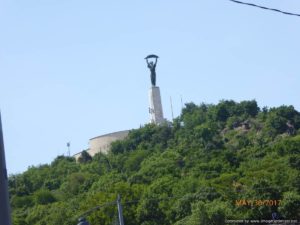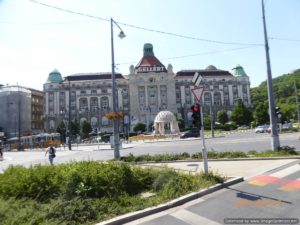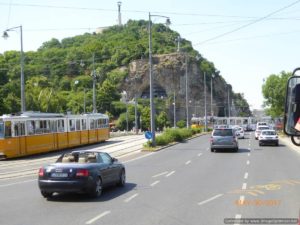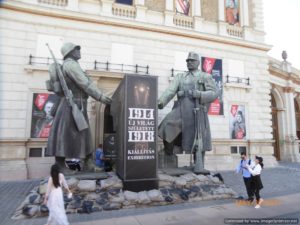 Tribute to fire fighters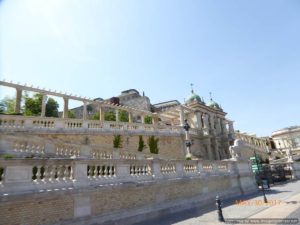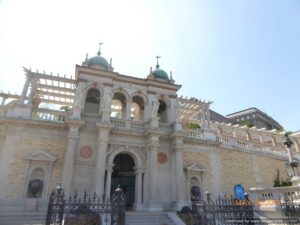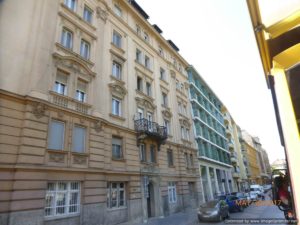 Street scenes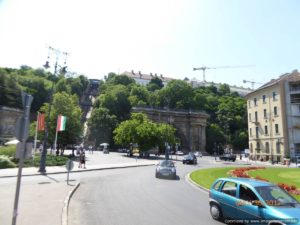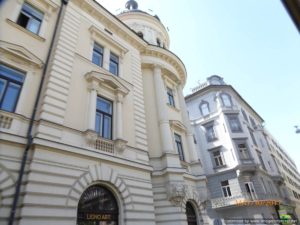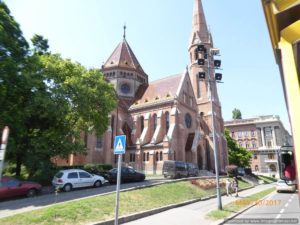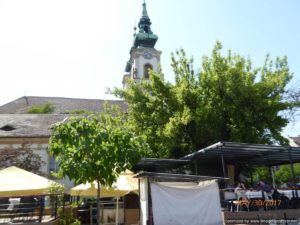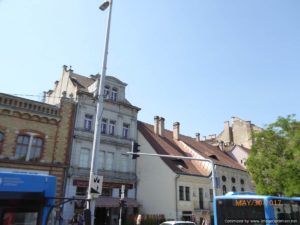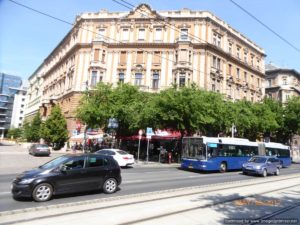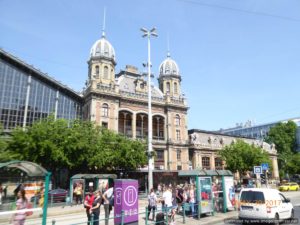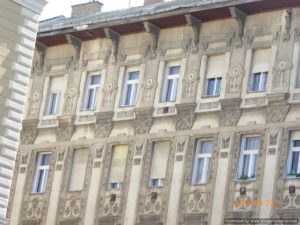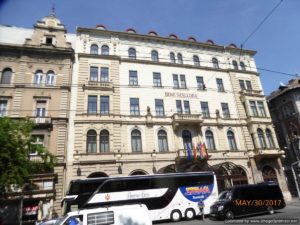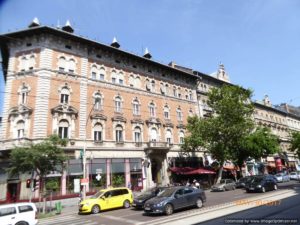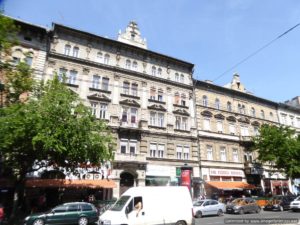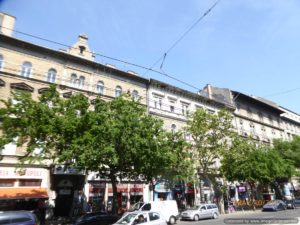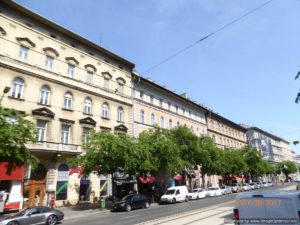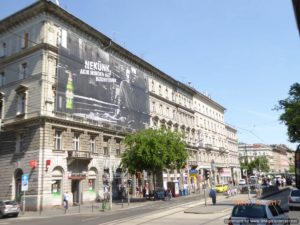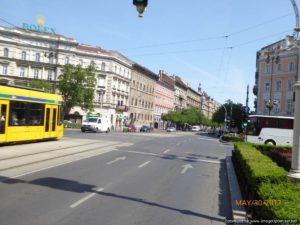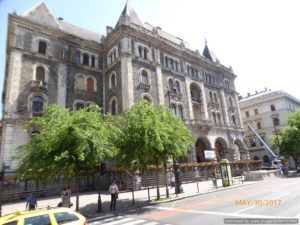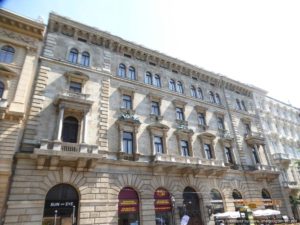 May 31, 2017
Today we completed the other part of the HOHO. Some of the areas we had already been, but that's OK.  So a few more pictures from  our hotel and the streets.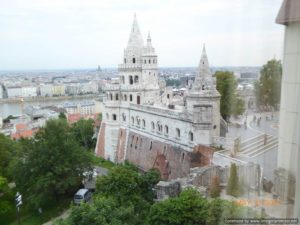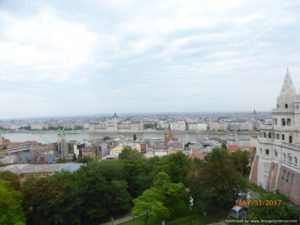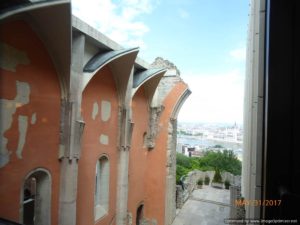 This is a part of our hotel.  It is a UNESCO World Heritage Site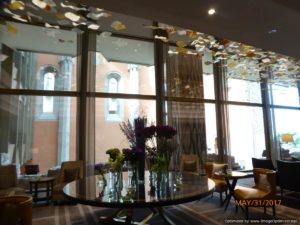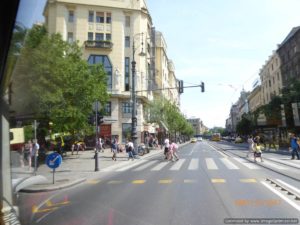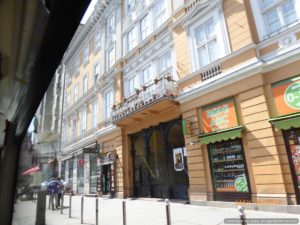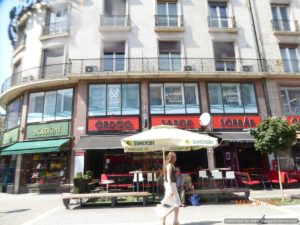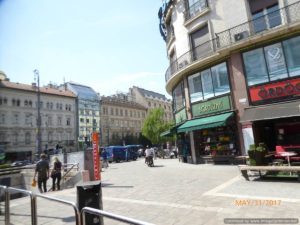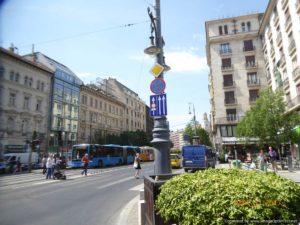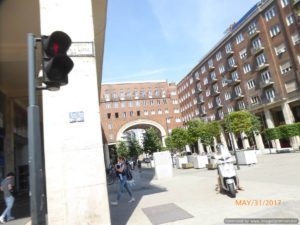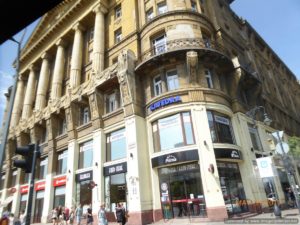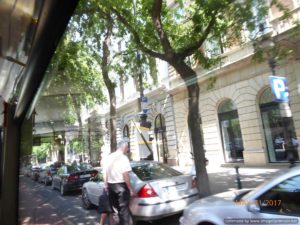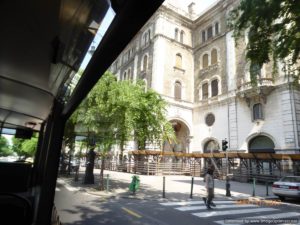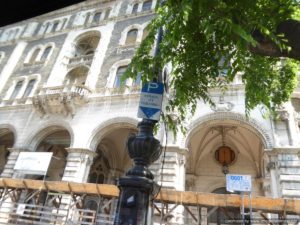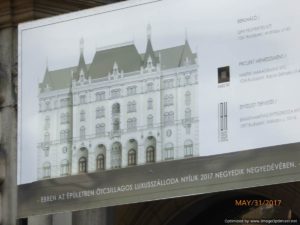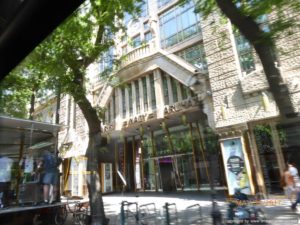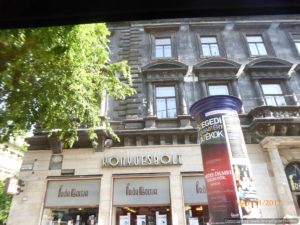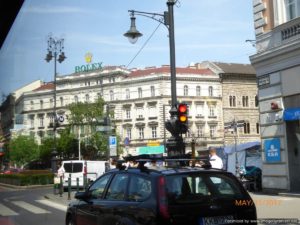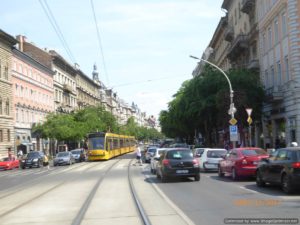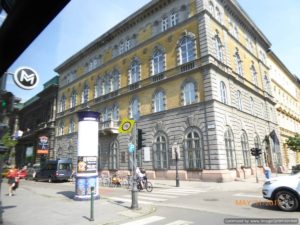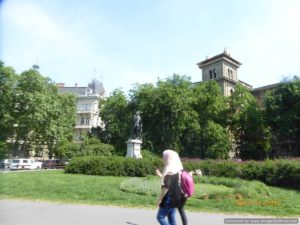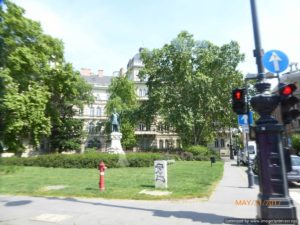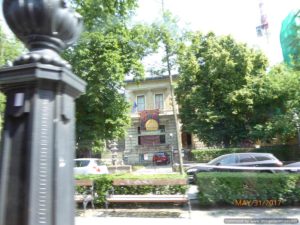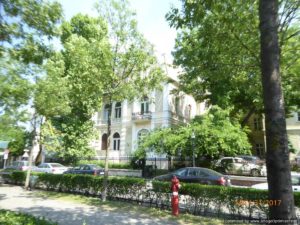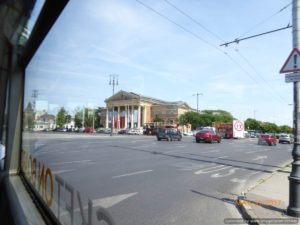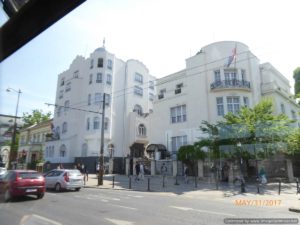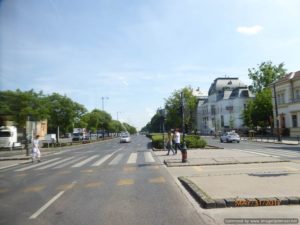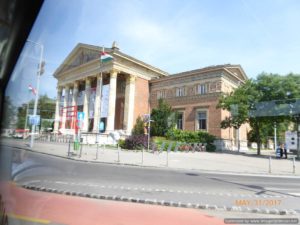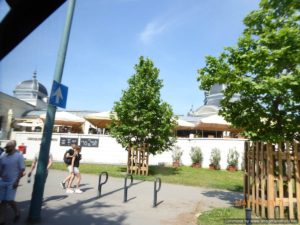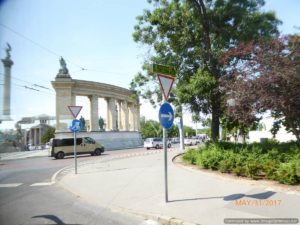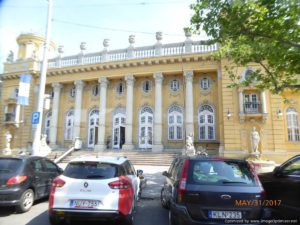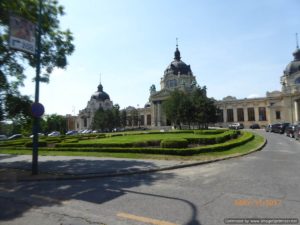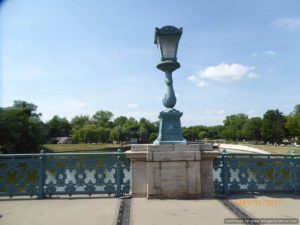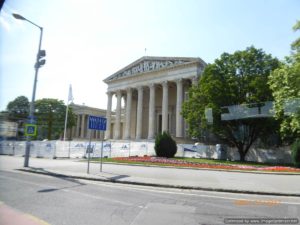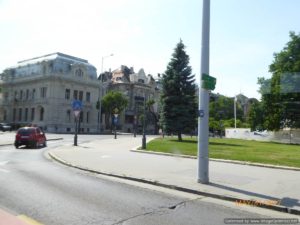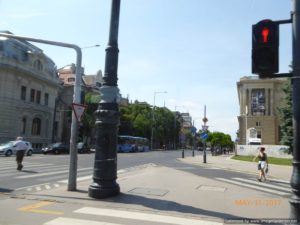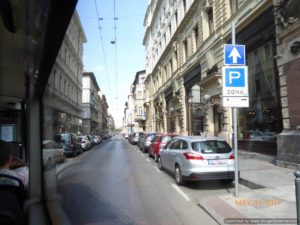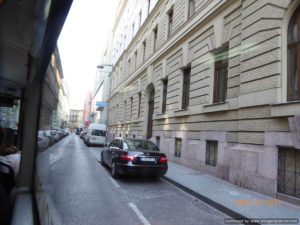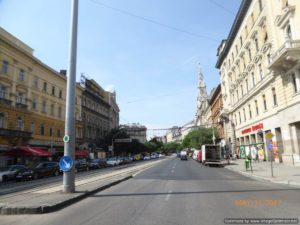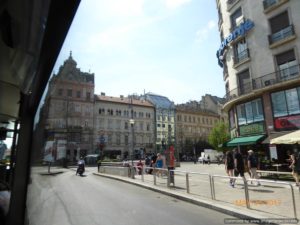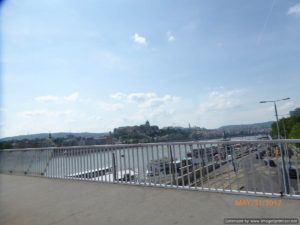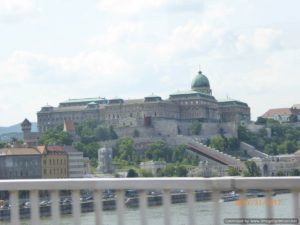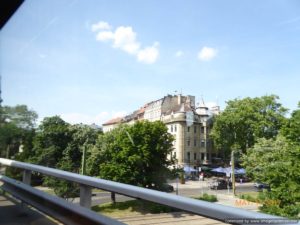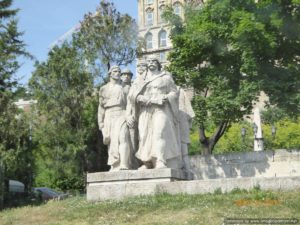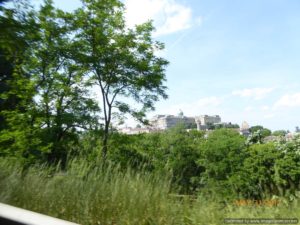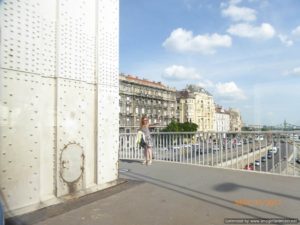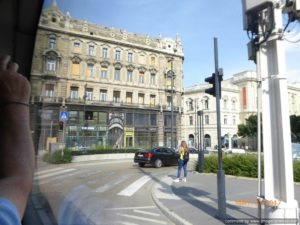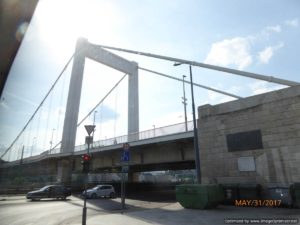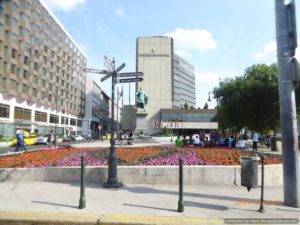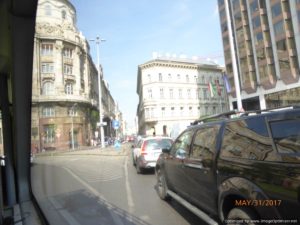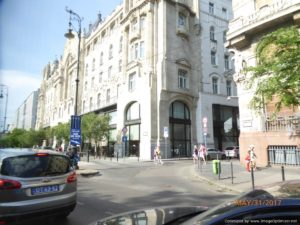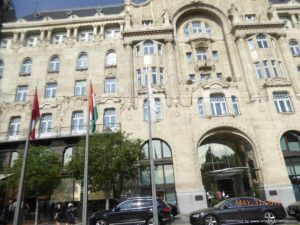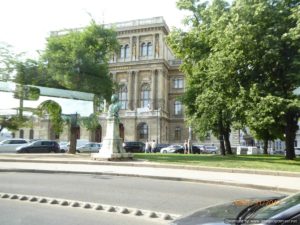 June 1, 2017
Previously I think I mentioned we are up on a hill that overlooks much of Budapest. We are in the "castle district" up here, so today we decided to walk the great majority of it. Of course you can't walk around carrying a camera and not use it, so there are repetitions here.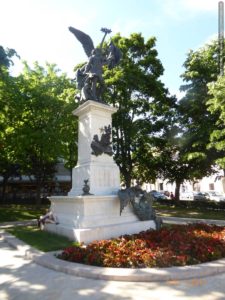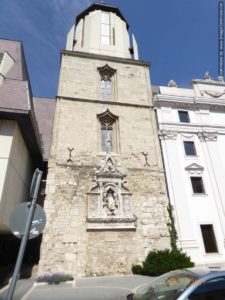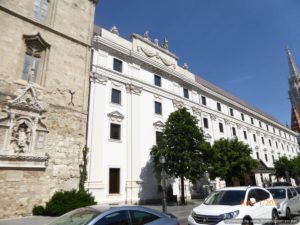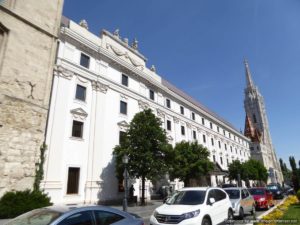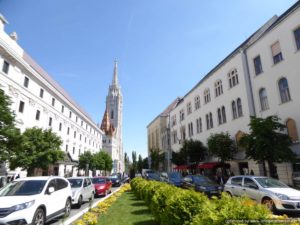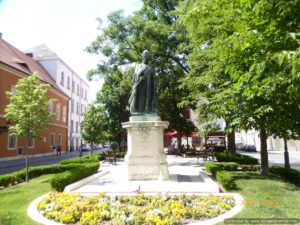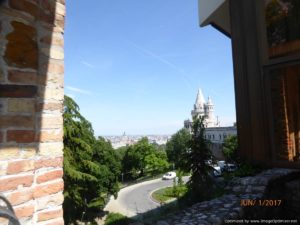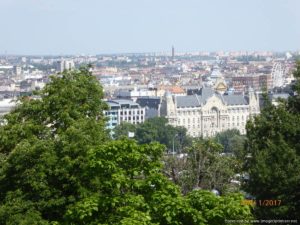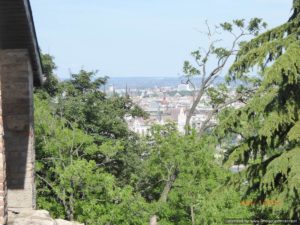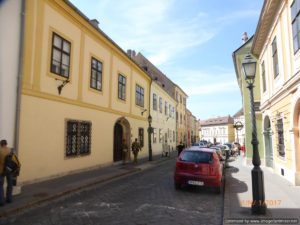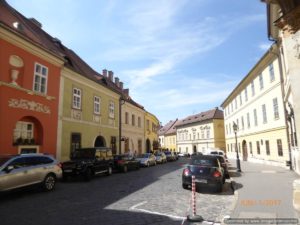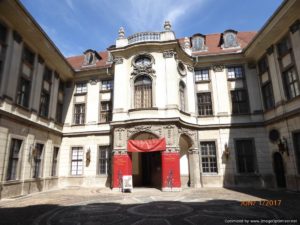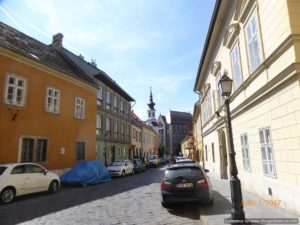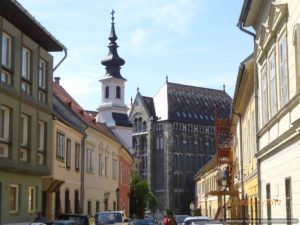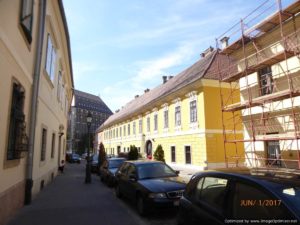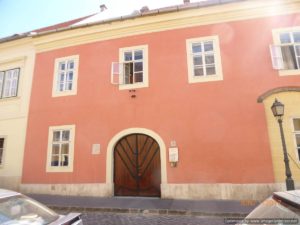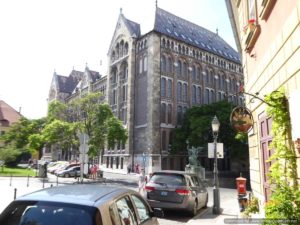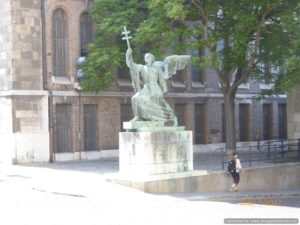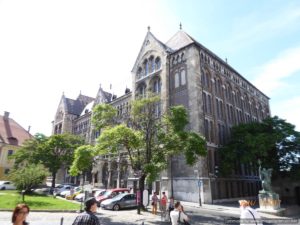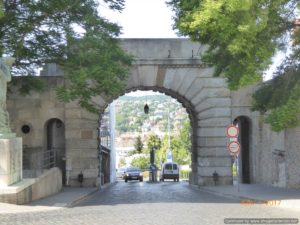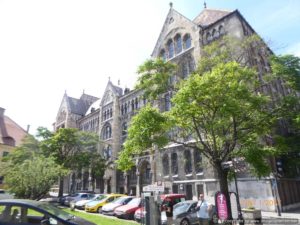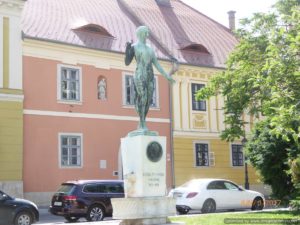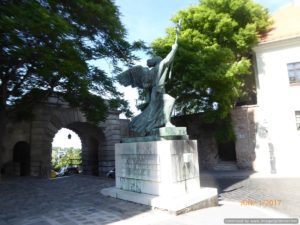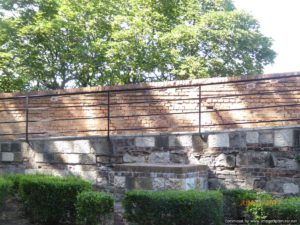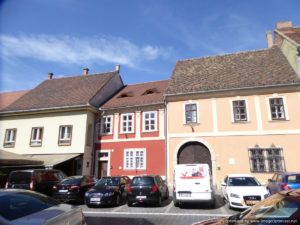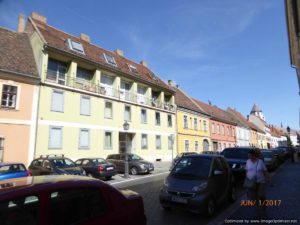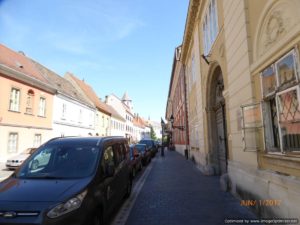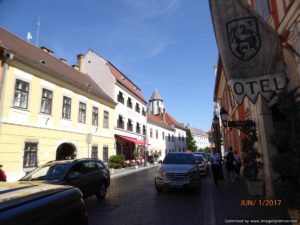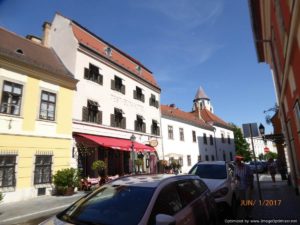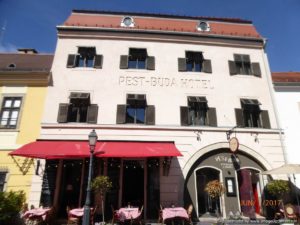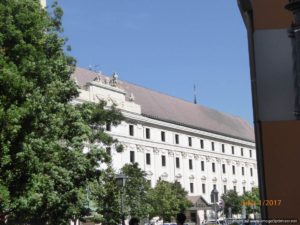 Our hotel, I didn't notice the characters on top until today.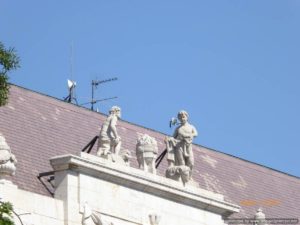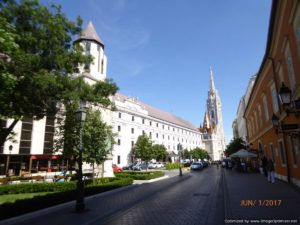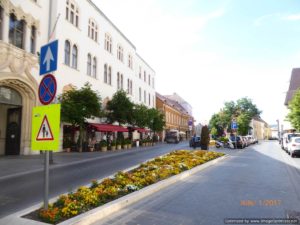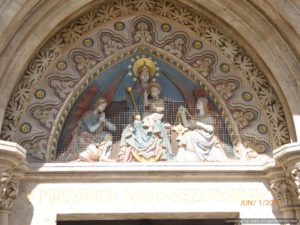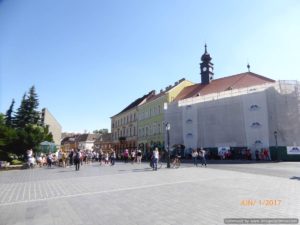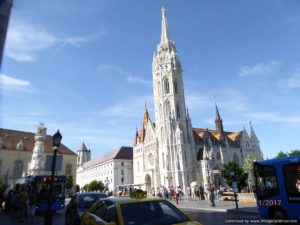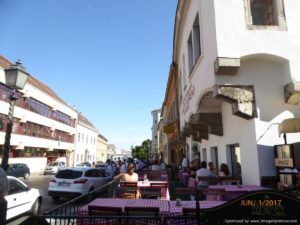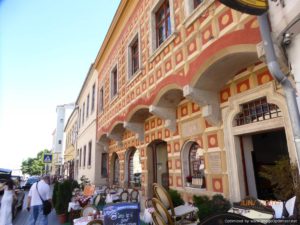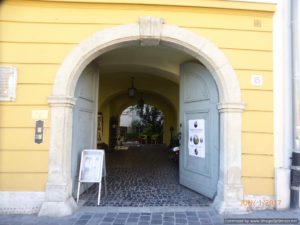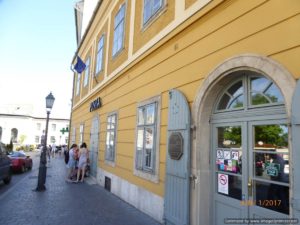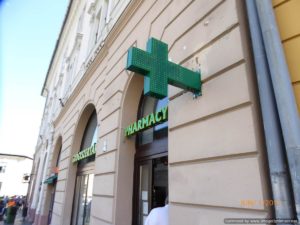 We were glad to find this shop.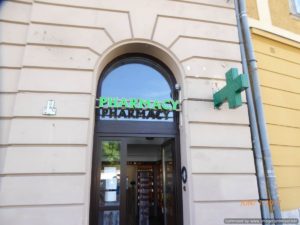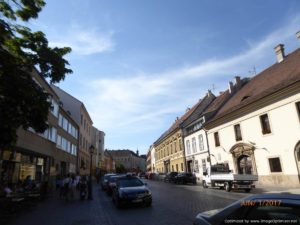 June  2nd we take the train back to Vienna  for one night, then June 3rd fly to Venice for two nights. Once again I will take advantage of the self serve laundry in Venice.
We board Celebrity Constellation in Venice on June 5 and will  be on her for 29 nights. 
Not long ago Jim had asked me why I had picked these four cities in Europe.  I picked them because I had read about them, and seen pictures, and they were places I had on my list.
We have both enjoyed each city very much. They are each very different than the other.
Jim's order of favorites….Budapest, Prague, Krakow, Vienna
Jeannie's order of favorites…..Prague, Budapest, Krakow, Vienna
************************************************************************