July 6,  2016
We arrived in Brussels early afternoon, and yay our room was ready.
First thing on the agenda after getting our bags to the room is to take some maps and go to the lounge to check out the maps..
On the drive from the railway station I saw some wonderful old pedestrian streets we will investigate and hopefully get some interesting photos. 
I am amazed at how beautiful this old city is. 
It is so amazing to visit places that have such wonderful Medieval and Gothic architecture. We are so blessed that we have been able to visit a number of countries with these intact and/or restored buildings. Simply amazing.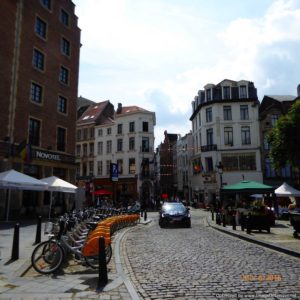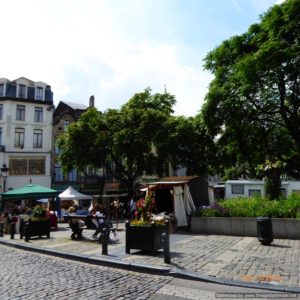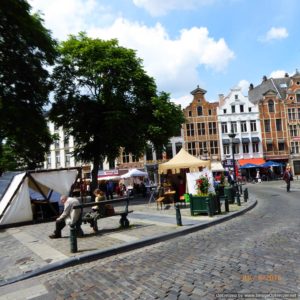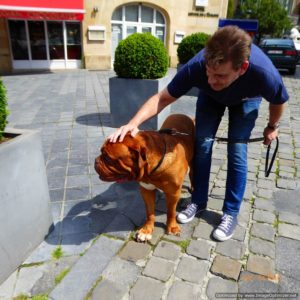 He was camera shy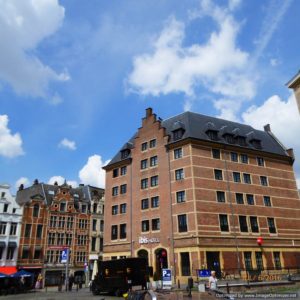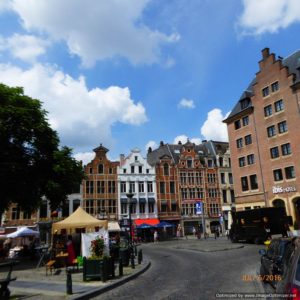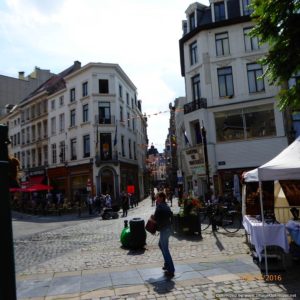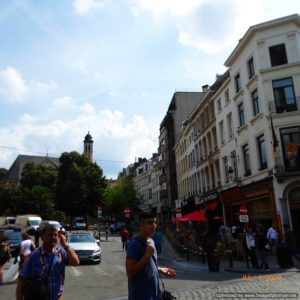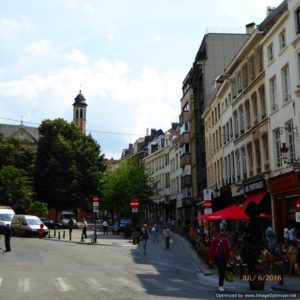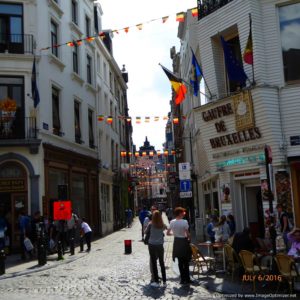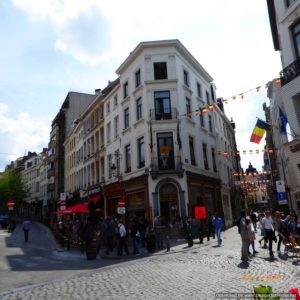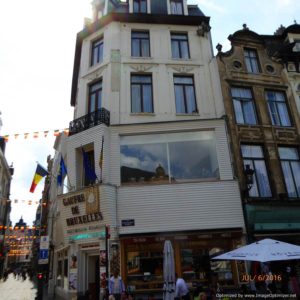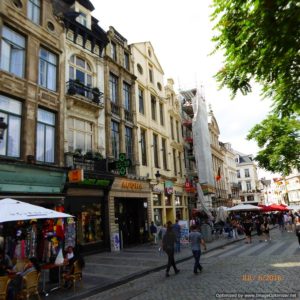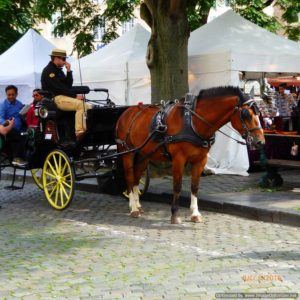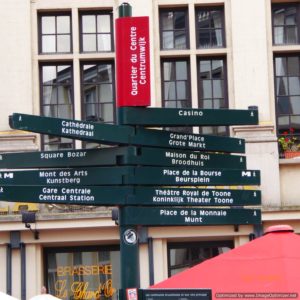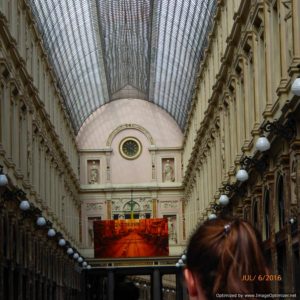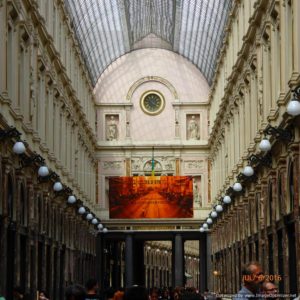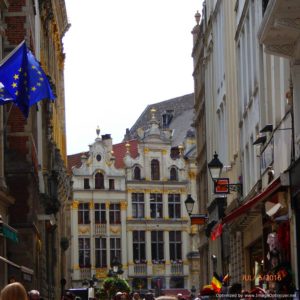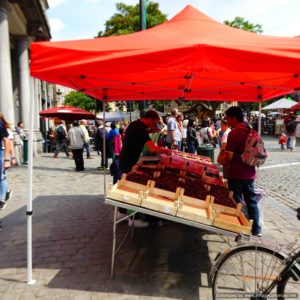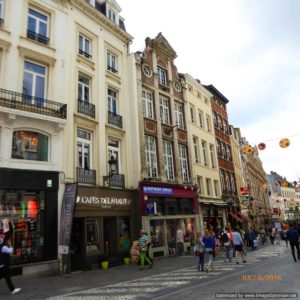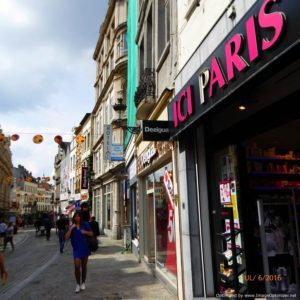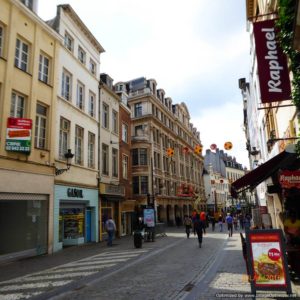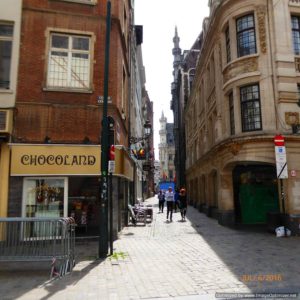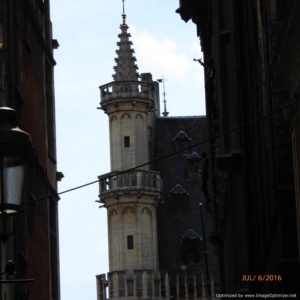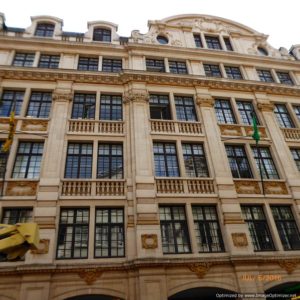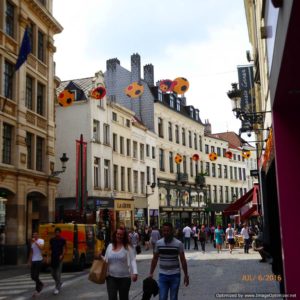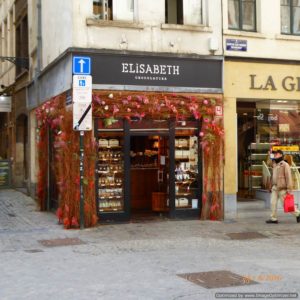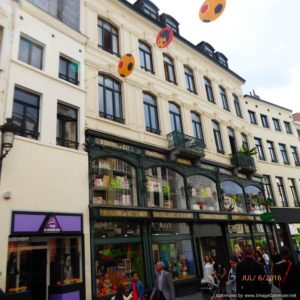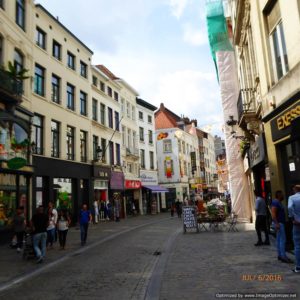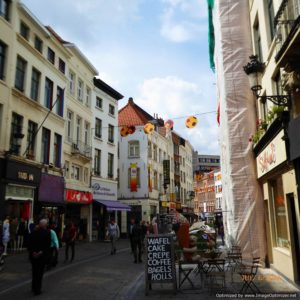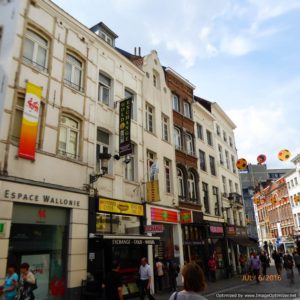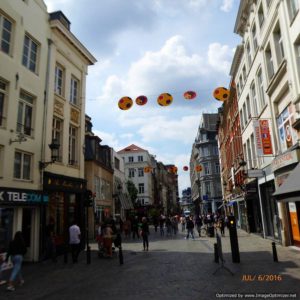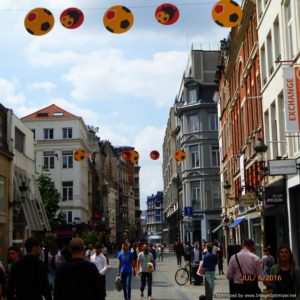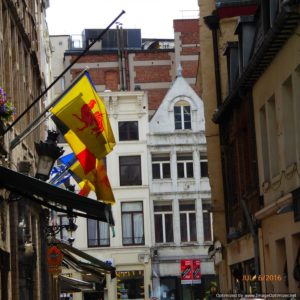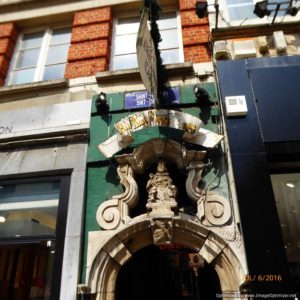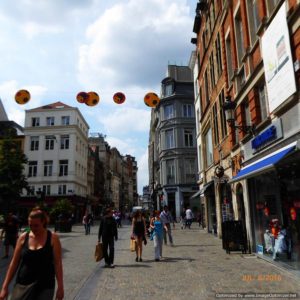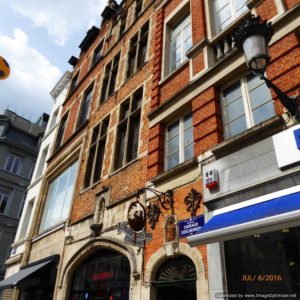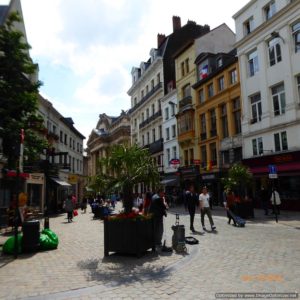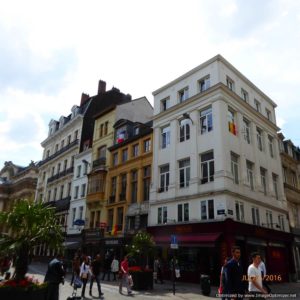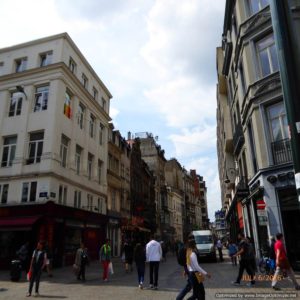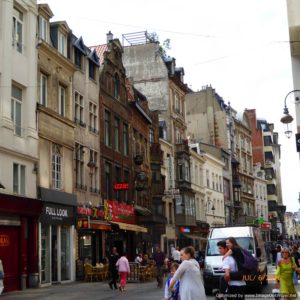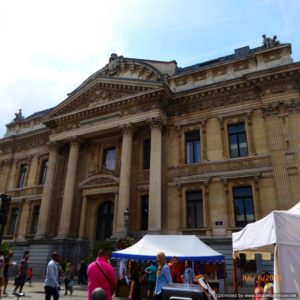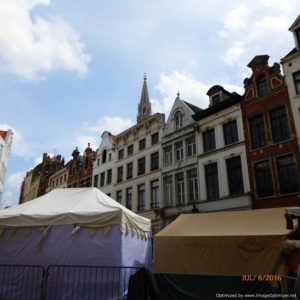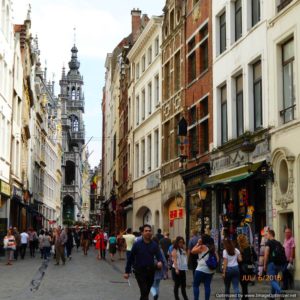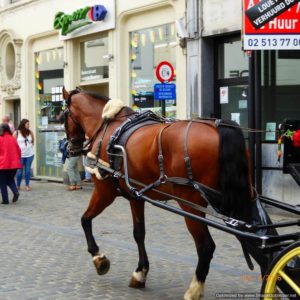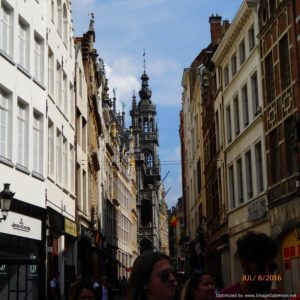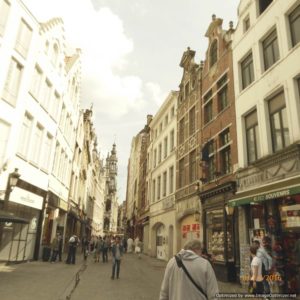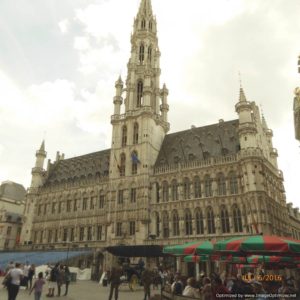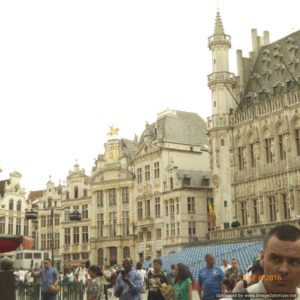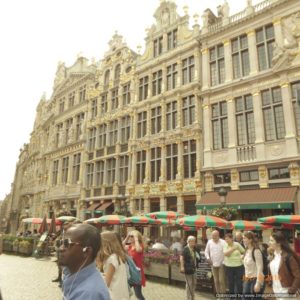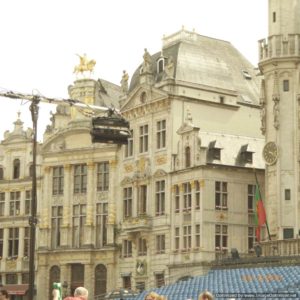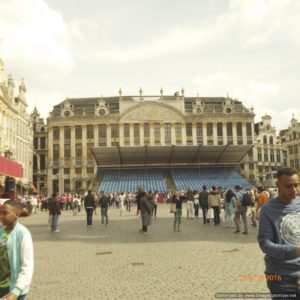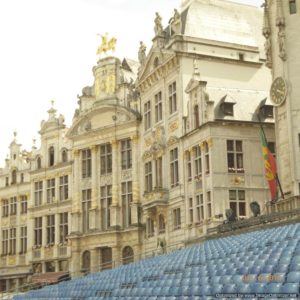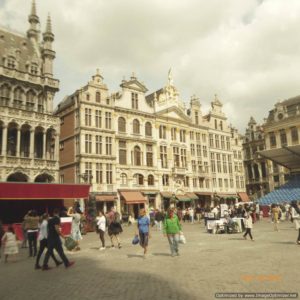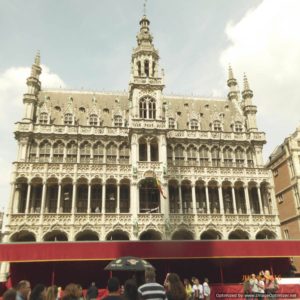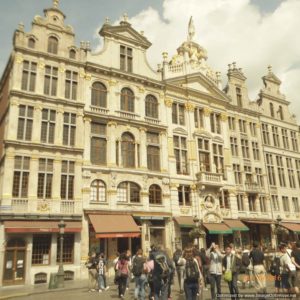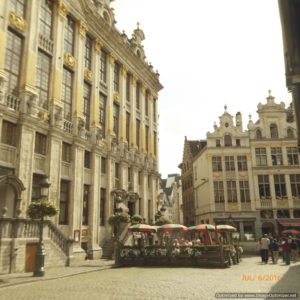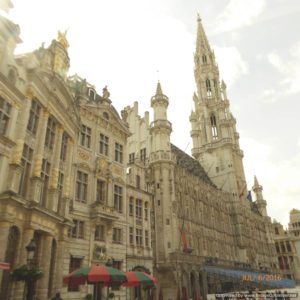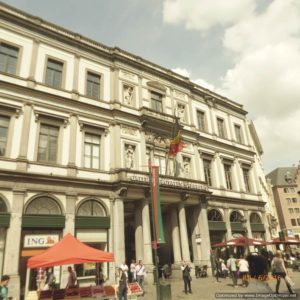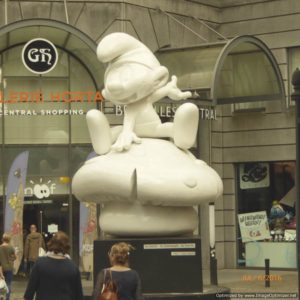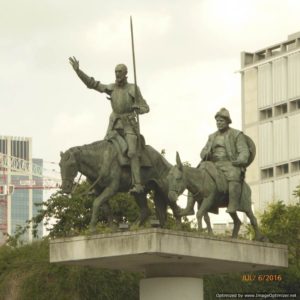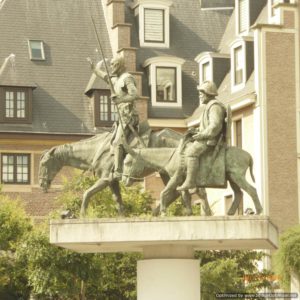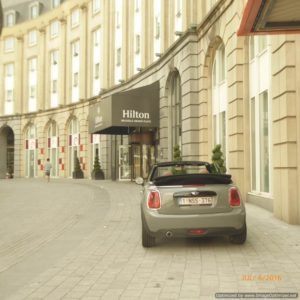 Our hotel, not our car
July 7, 2016
We are staying in Brussels Centraal, the heart and center of old town.
Today we went for a walk looking for a place for lunch. There is no shortage of cafes and restaurants here. We have seen no American fast food, which is a a good thing.
We decided to walk through an open end pedestrian mall just to see what was there. In the  midst of clothing, shoes, handbags and jewelry and artistic items, there were chocolate shops, iced cream shops, pastry shops, etc.
There were a number of cafes, we came upon one and we decided to check it out. It turned out to be a great choice. 
Jim had something that was cut up pieces of beef stew meat cooked in with some kind of a dark gravy, and prunes (weird huh?). It came with a side of chips (fries). I had vegetable lasagna. Very good. We got desert to go.
 On the walk back we stopped at a chocolate shop. You can't be in Belgium and not have Belgium chocolate.
Brussels has really been a surprise, we love this city. We are so glad we came.
Tomorrow we are taking a train to Antwerp for a few hours. We came through Antwerp on our way here and it looked beautiful.
Here are a few pictures from today.  Some may be places I took pictures of yesterday, if so just ignore.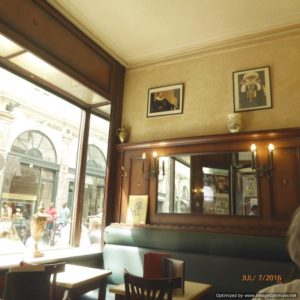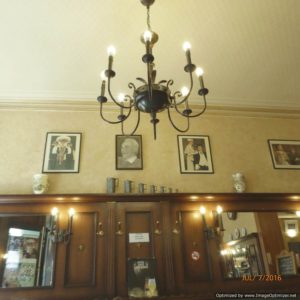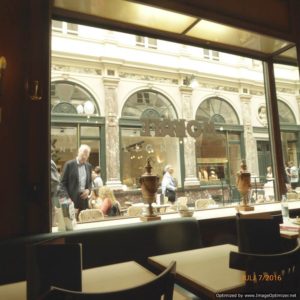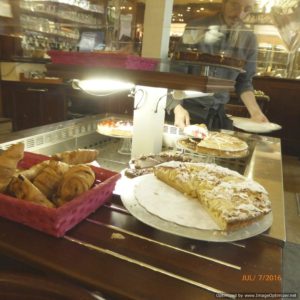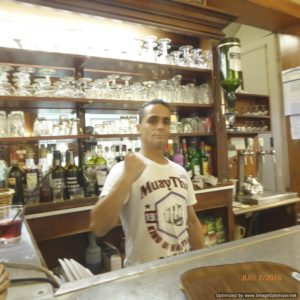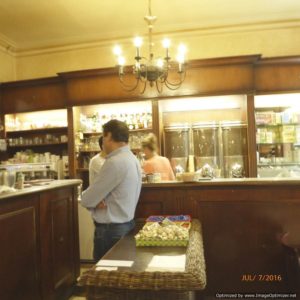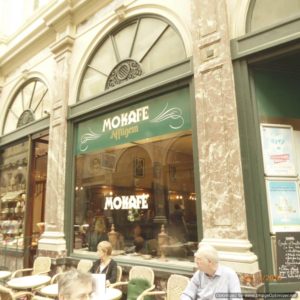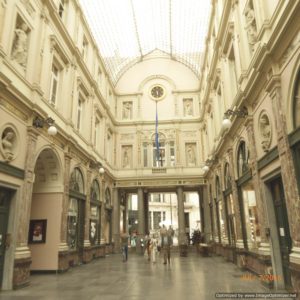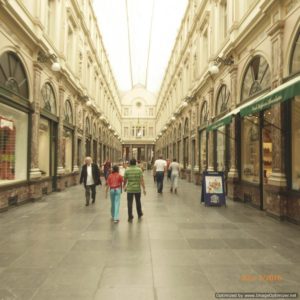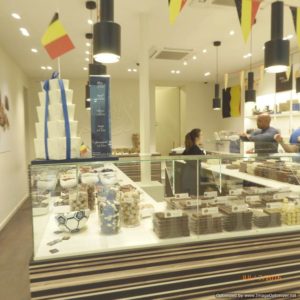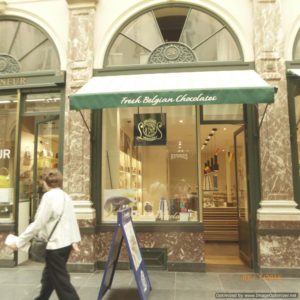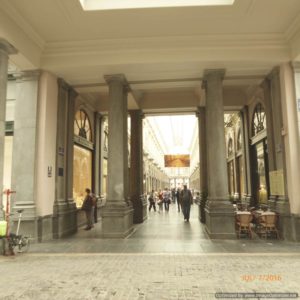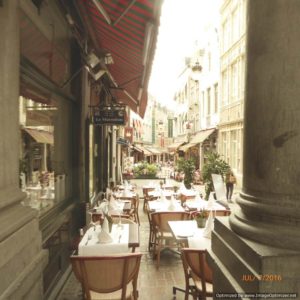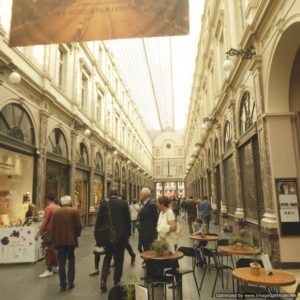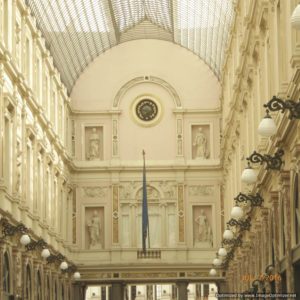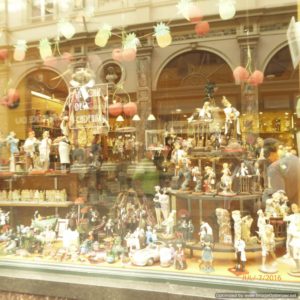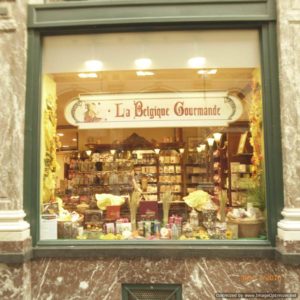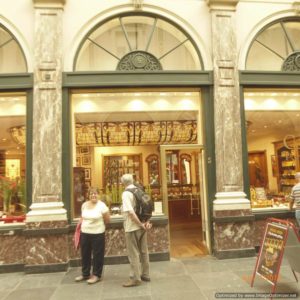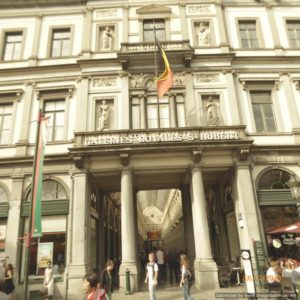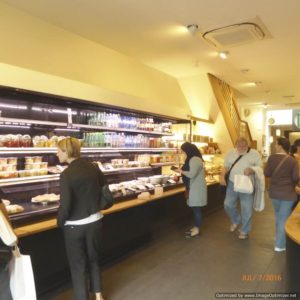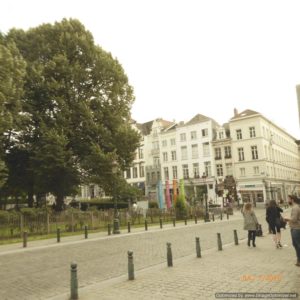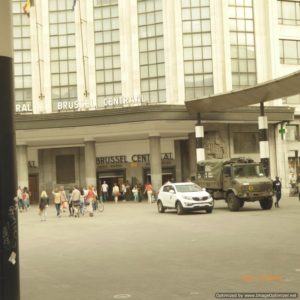 July 10, 2016
I have to say that Brussels is one of my favorite cities we have visited. We leave Brussels tomorrow and go back to GB. 
A few pictures from when we went to lunch today.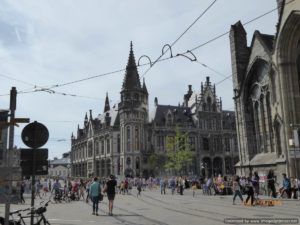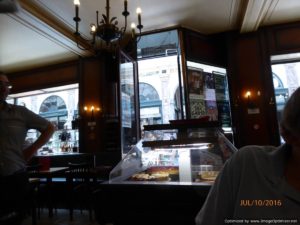 Good cafe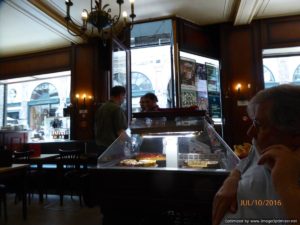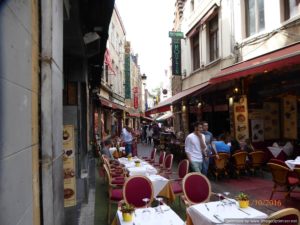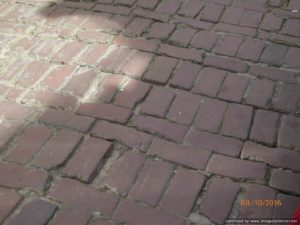 Old cobblestone streets and architecture that has been here for centuries.