Winding down to the end of this trip.
We left home on May 4, 2016 and we should be back home July 26, 2016.  We are so blessed that we have been able to do this, and all of our trips.  It's amazing, and awe inspiring, and yes, addicting. 
The beauty in nature is incredible, and when I think I will never see anything so beautiful again, I see something just as beautiful in another way.
To see the beauty and the detail in the Medieval  and Gothic structures that go back as far as 800-900 AD and on, how was this even possible?  
What has been created by nature in some of it's most violent times is difficult to believe. Mythology points to the Canary Islands back as far as 400 BC. Archaeological findings point to this also. Earliest occupation may be when Romans conquered Africa and tribes were exiled to the islands.  
To me they are beauty and things of wonder.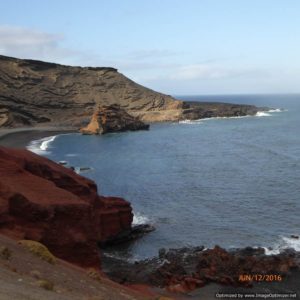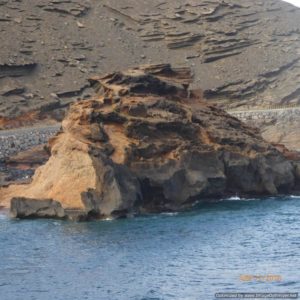 July 17, 2016
Today we boarded Queen Mary 2 about 1:30.
We came up to our cabin to check it out and drop off our backpacks. Next was grabbing a late lunch, then we did a little exploring.
We went to the theater for the evening's show. Part of the show was Neil Diamond songs, I really liked that. The ship has a pretty large entertainment crew.
A few pictures.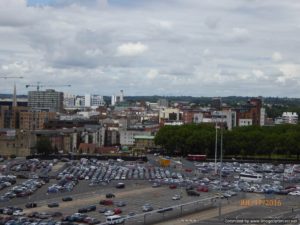 Southampton UK.  Not a pretty port.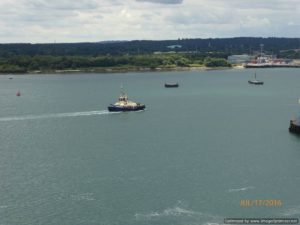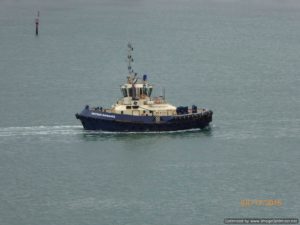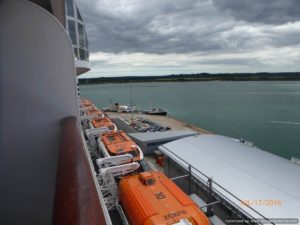 We are two  decks above the life boats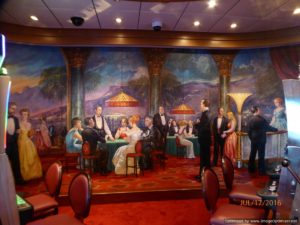 Wall decorations, etc,
Casino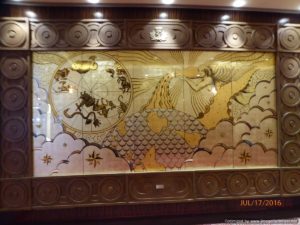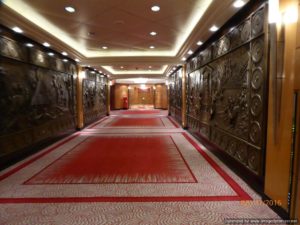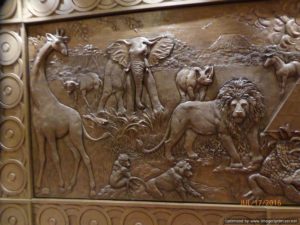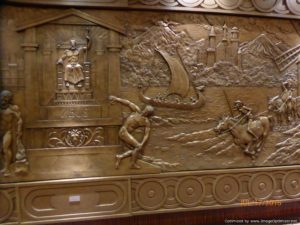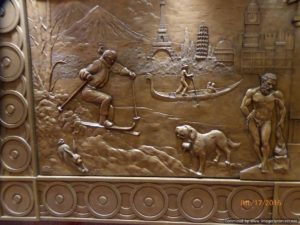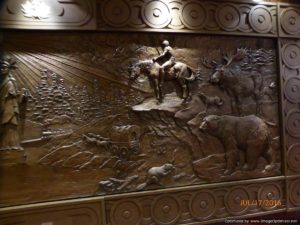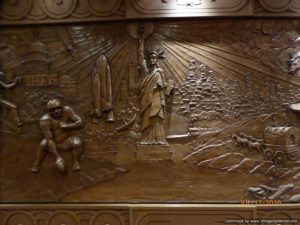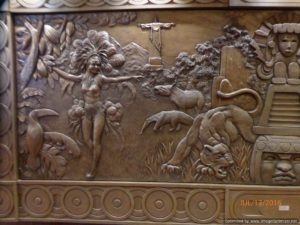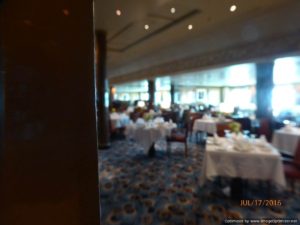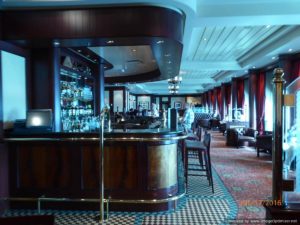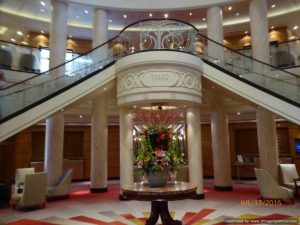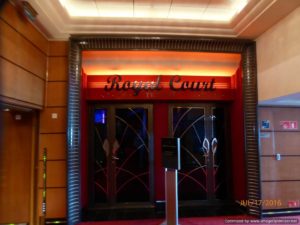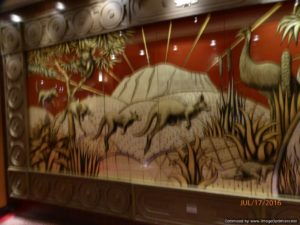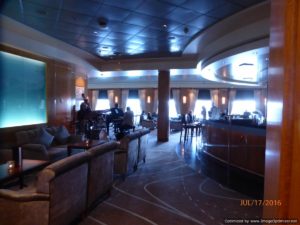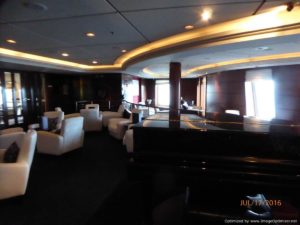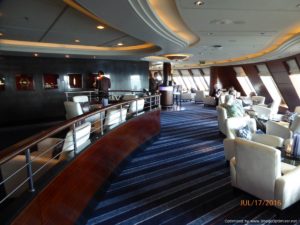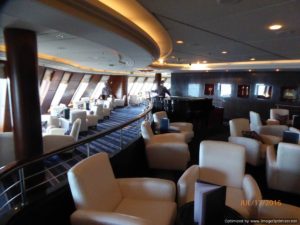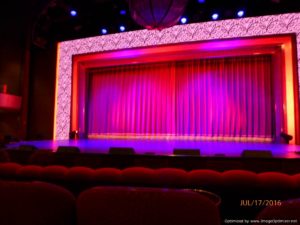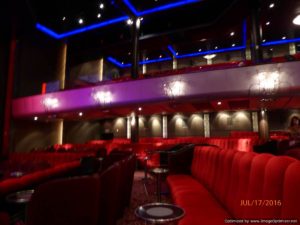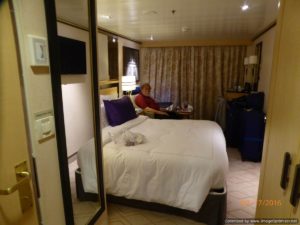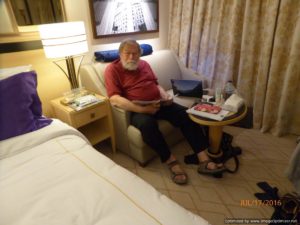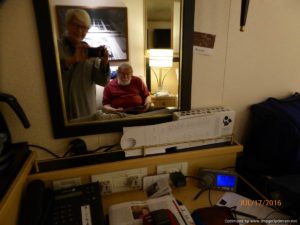 We are settled in for the week.
Wednesday, July 20, 2016
We spent the afternoon in one of the lounges reading, then about 7:00 we went to the theater.
Good show tonight put on by QM2 singers and dancers, then an excellent guest vocalist with an amazing voice.
We are totally socked in with heavy fog. The foghorn blows about every minute. Kind of creepy.
Tomorrow we will pass over the Grand Banks of Newfoundland where the water shallows from 3,000 meters to less than 60 meters.
The Grand Banks form part of the continental shelf extending from Newfoundland to North America into the Atlantic.
Thursday July 21, 2016
We are looking forward to getting off the ship on July 24. We have been so many places, and we have seen so much. Jim is looking forward to sleeping in our own bed. For me, I am just tired.
We have the balcony door open and listening to the water crashing against the ship. I love the sound of the water and the sight of the sea..
July 24-26 we will spend in Bordentown NJ visiting Jim's brother John. We fly back to Houston on the 26th.
| | | | |
| --- | --- | --- | --- |
| Sunday, July 17, 2016 | Southampton, United Kingdom Arrive Early Morning D | 6:30 am | 6:00 pm |
| Monday, July 18, 2016 | At Sea | — | — |
| Tuesday, July 19, 2016 | At Sea | — | — |
| Wednesday, July 20, 2016 | At Sea | — | — |
| Thursday, July 21, 2016 | At Sea | — | — |
| Friday, July 22, 2016 | At Sea | — | — |
| Saturday, July 23, 2016 | At Sea | — | — |
| Sunday, July 24, 2016 | New York, United States | 6:30 am | — |